Under dag 3 besökte jag Vass där temat var "Beauty in Bloom", det var det jag hann med då jag jobbat hela dagen. Vass PR har kunder som Sephora (Too Faced, BECCA, Fenty Beauty, Kat Von D osv.) tillsammans med Rapunzel of Sweden, Cicamed, No 7, ACO, Cover FX och Molton Brown.
Haha, några av er kanske redan sett bilderna till det här inlägget då jag råkade trycka på publicera istället för spara när jag hade laddat upp bilderna. Så kan det gå ibland. Men här kommer texten till bilderna också! Och var är Dag 2 kan ni undra… Ja, jag hade migränkänning redan på morgonen just i onsdags och kände inte för att trängas med folk inne i stan – så jag missade helt enkelt andra dagen.
Tyvärr är informationen till produkterna här väldigt sparsmakade då jag inte hittade någon att fråga.
Rapunzel of Sweden visade upp peruker. Var de nya? Högst oklart.
Sephora själva släppte för ett tag sedan en egen läppstiftskollektion som heter #Lipstories, läppstiften kommer i alla möjliga färger och finish. Jag har tidigare bloggat om att jag varit sugen på att testa dessa, speciellt den ljuslila matta nyansen 50 Trippin.
Nu kan man även hitta märket ZOEVA på Sephora, både i butik och online. ZOEVA är kända för sina prisvärda, högkvalitativa makeupborstar och paletter. Prisbilden ligger någonstans mellan Real Techniques och Sigma. Vad jag lyckats klura ut via hemsidan så ska detta borstsetet kosta 725 SEK).
Sephoras egna nagellack, ser ut som små ägg.
Color Wow är ett hårvårdsmärke som kanske mest kända för sina Root Cover-up som är puder för att dölja utväxten. Nu finns även Dream Coat Supernatural Spray som ska vara en mirakelspray för frissigt hår. Snacka om att jag är nyfiken! Mvh mitt-friss-ser-ut-som-att-jag-har-en-frisyr-ovanpå-frisyren.
De omåttligt populära instagramdropparna finns också att köpa på Sephora. Farsali heter märket som inkluderas i 99% av alla sminktutorials du ser på instagram. Det rosa vattenbaserade serumet som ska göra underverk både som återfuktare och primer. Rose Gold Elixir är en annan produkt från märket som är en snabbabsorberad, torrolja.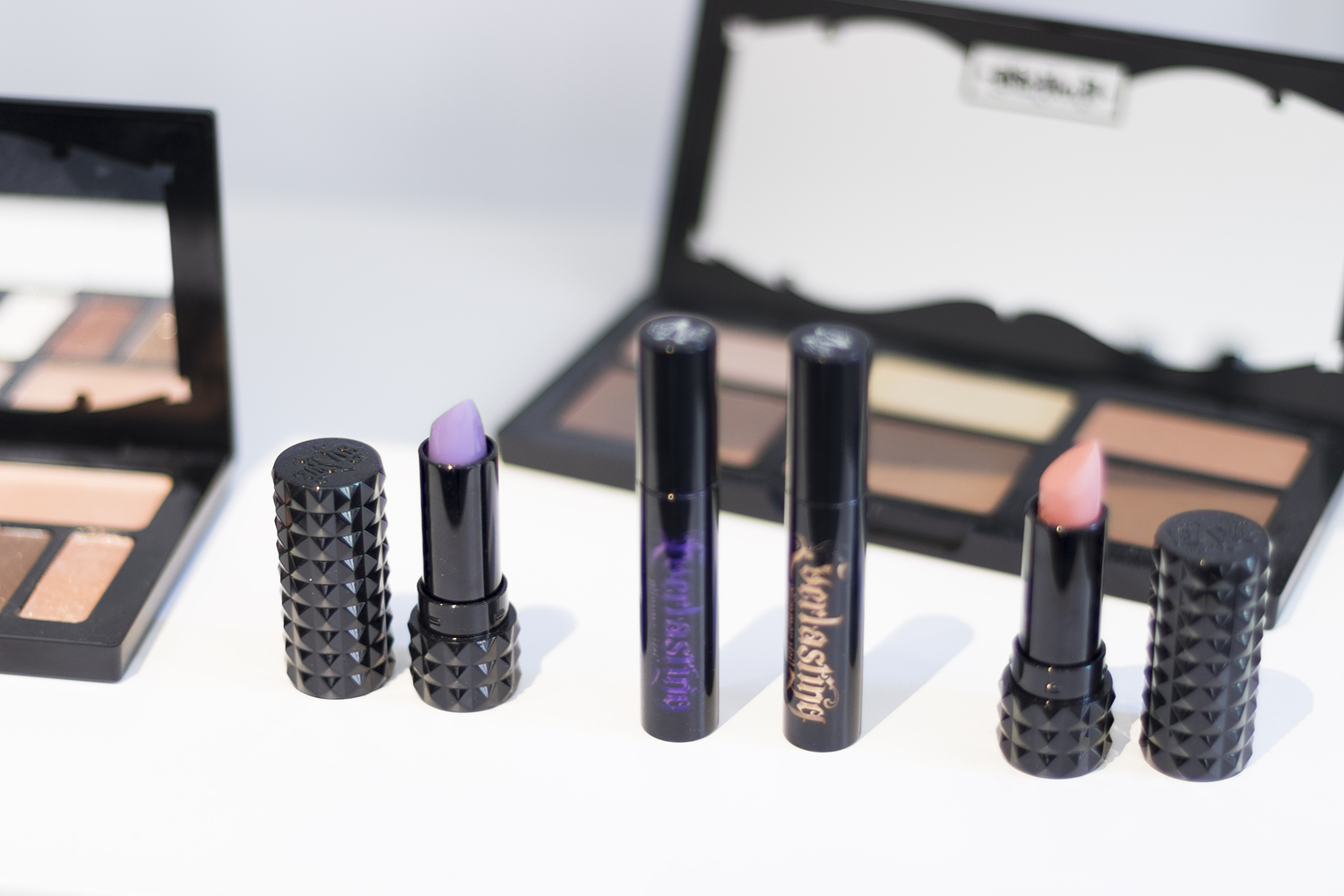 Kat Von D slutar aldrig att förundra med sina veganska skönhetsprodukter. Jag hoppas att I Am Divine-paletten kommer in snart, den ser så fin ut!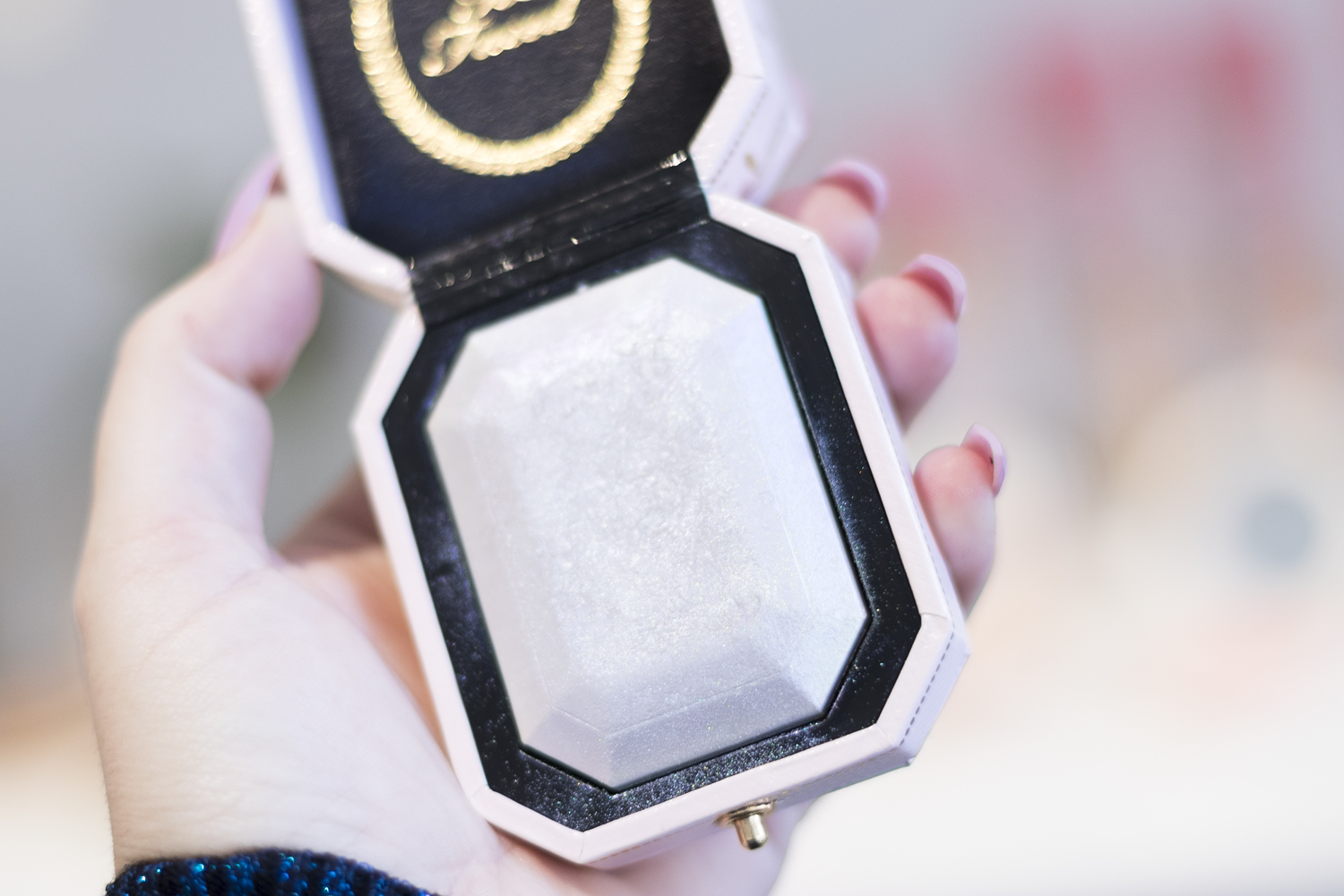 Too Faced-hyllan var lite old news. Diamond Light Highlightern och persikoprodukterna må vara fina, men inte nya. Jag testade Glitter Pop Eyeliner i min alla-hjärtans-dag sminkning här på bloggen och blev så besviken på att de släppte typ med en gång. Superfina, men absolut värdelösa.
Glittertrenden är lång från över! Cover FX lanserade nyligen Glitter Drops som är så fina! Du kan använda dessa koncentrerade glitterdroppar på kinder, ögon och läppar – eller varför inte blanda ut i din body lotion och applicera på nyckelben och axlar nu till sommaren? Glöm inte SPF under bara! Kommer i 3 nyanser.
No 7 Cosmetics lanserar City Light Tinted Moisturizer som är en färgad dagkräm med SPF 15 som ska återfukta och även innehålla ett antioxidantkomplex för att skydda huden mot miljöbelastningar som föroreningar. Radiant Results Revitalising Cleansing Wipes är parfymfria sminkborttagningsservetter med bl a. trollhassel som ska göra din hud klarare och ge lyster. Instant Results Nourishing Hydration Mask ser väldigt… hm, intressant ut. Produkten är placerad i en spiralform och resultatet ska bli en återfuktad hud för torr till väldigt torr hud.
ACO visade upp nya solskydd, helt rätt i tiden. Sun Spray Transparent är precis vad det låter som, ett transparent solskydd med SPF 30 som är extra vatten- och sandresistent. Dessutom har de en pump som går att spraya med hur du än har flaskan. Sun Face Cream SPF 30 är också vad det låter som, ett solskydd för ansiktet. Oftast är SPF för ansiktet formulerade lite annorlunda för att de ska fungera under smink och inte bli så där flottiga som en del solskydd tenderar att bli. Sun Face Cream återfuktar även huden med ACO:s Triple Moist Complex.
Schwarzkopf lanserar både hemmafärg i geléform (fick inte med på bild) och semipermanenta hårfärger i sommarens trendfärger. Själv skulle jag aldrig rocka ett oranget hår, men knallgult eller rosa – absolut!
Är det något ni är speciellt nyfikna på?