Det här hörni är något alldeles speciellt, en söndagsmask och en recension i ett! Efter den här veckan (och helgen) behövde min hud en rejäl uppfräschning. Jag har varit sååå trött den här veckan, det måste vara någon typ av "post semester"-trötthet… men nog om det.
Om ni läst mitt inlägg om The Ordinary så har ni redan läst om den här masken, men anyways…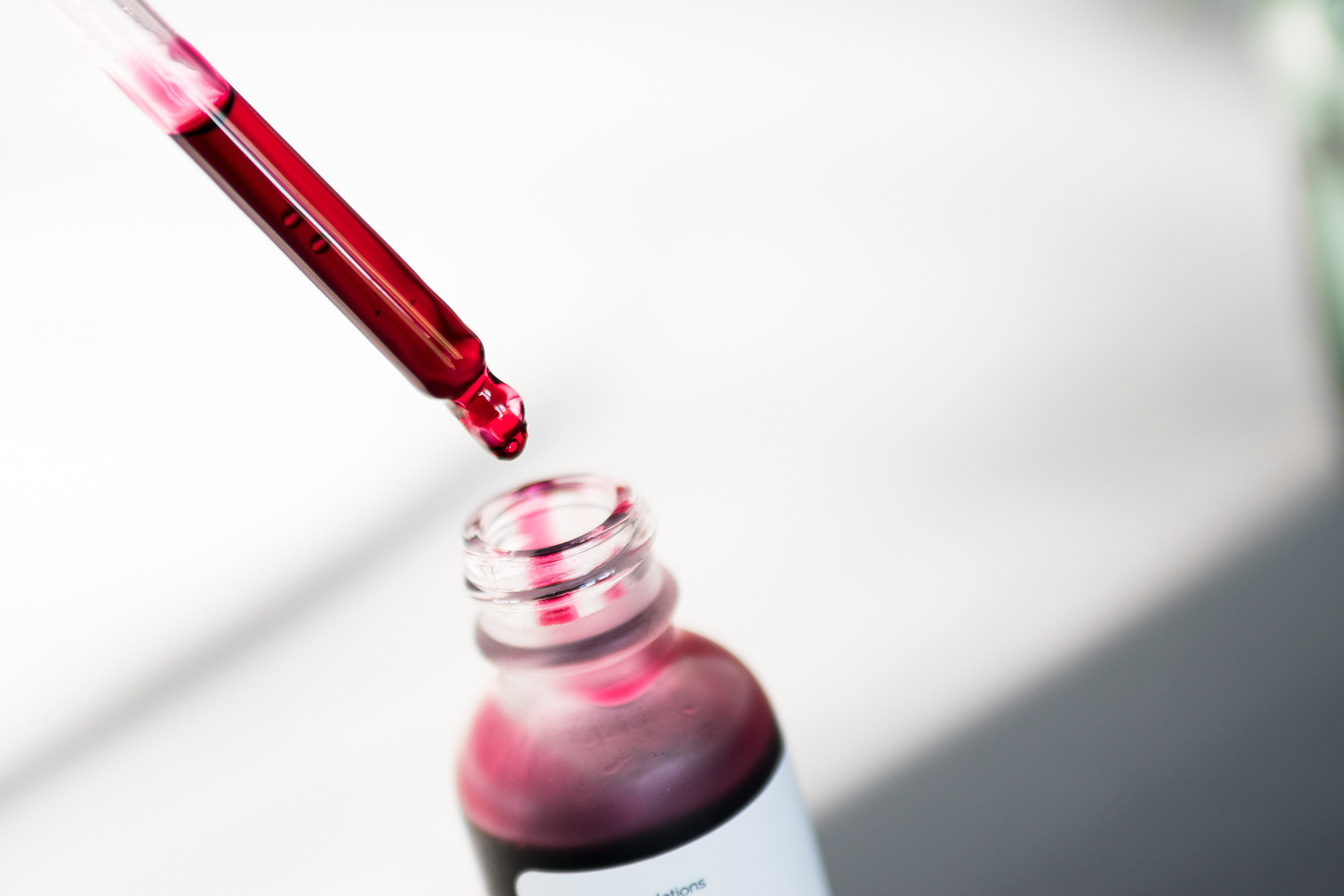 Jag tycker
För det första är masken mörkt rödrosa, men i vissa ljus kan den se ut som blod. Right up my alley. Tänker att det är mina värsta fienders blod jag smörjer in i ansiktet… Haha, nej men skämt å sido. Jag antar att det är den svarta moroten som ger den mörkröda färgen. Lite roligt då jag inte sett någon mask eller lösning med just den här härliga färgen förut. Jag tycker inte att den luktar något speciellt, kanske lite syrligt när man får ut produkten på huden.
Vid applicering kan jag tycka att den svider till lite, men lägger sig snabbt och känns inte alls. Viktigt är att bara använda den här masken 1-2 gånger i veckan i max. 10 minuter för att inte överexfoliera huden. Efteråt kan huden kännas lite stram (i alla fall där jag vanligtvis är lite extra torr, men jag försöker att inte applicera just där), men annars är det en superhärlig känsla på huden. Man blir så len och mjuk.
En annan viktig punkt som jag bara måste ta upp är att återfukta huden rikligt efteråt. Jag använder just nu Paula's Choice Resist Moisture Renewal Oil Booster varvat med retinoidemulsionen tillsammans med min nattkräm från Eucerin. Jag använder främst där här peelingen på kvällen så att huden dessutom får suga upp alla göttiga återfuktare under natten. Jag är också väldigt noga med solskydd på dagarna, vilket man måste vara för att inte skada huden – speciellt när man håller på med syror, men det vet ni ju redan!
För mig med känslig hud är den här lösningen verkligen bra. Min hud känns fräschare och klarare, har mer lyster och blir len och go. Jag gillar verkligen den här produkten, på alla vis. Vet inte riktigt om den räknas som en ansiktsmask, kanske mer som en kemisk peeling. Men ja. Whatevs.
Vad lägger du för ansiktsmask idag?
.
The Ordinary AHA 30% + BHA 2% Peeling Solution
Doft

Funktion

Innehåll

Känsla

Pris
Beskrivning
The Ordinary AHA 30% + BHA 2% Peeling Solution exfolierar huden på olika sätt, AHA jobbar på ytan medan BHA även jobbar med porerna. Produkten innehåller 30% AHA-syror (glykolsyra/mjölksyra/vinsyra/citronsyra), 2% BHA-syra (salicylsyra), hyaluronsyra-korspolymer, vitamin B5, svart morot och Tasmanisk bergspeppar.