Nu har det blivit dags att öppna luckorna 8-14 i årets julkalendrar. Jag öppnar luckorna varje dag på Snapchat och Instastories för de som inte kan hålla sig till dessa inägg.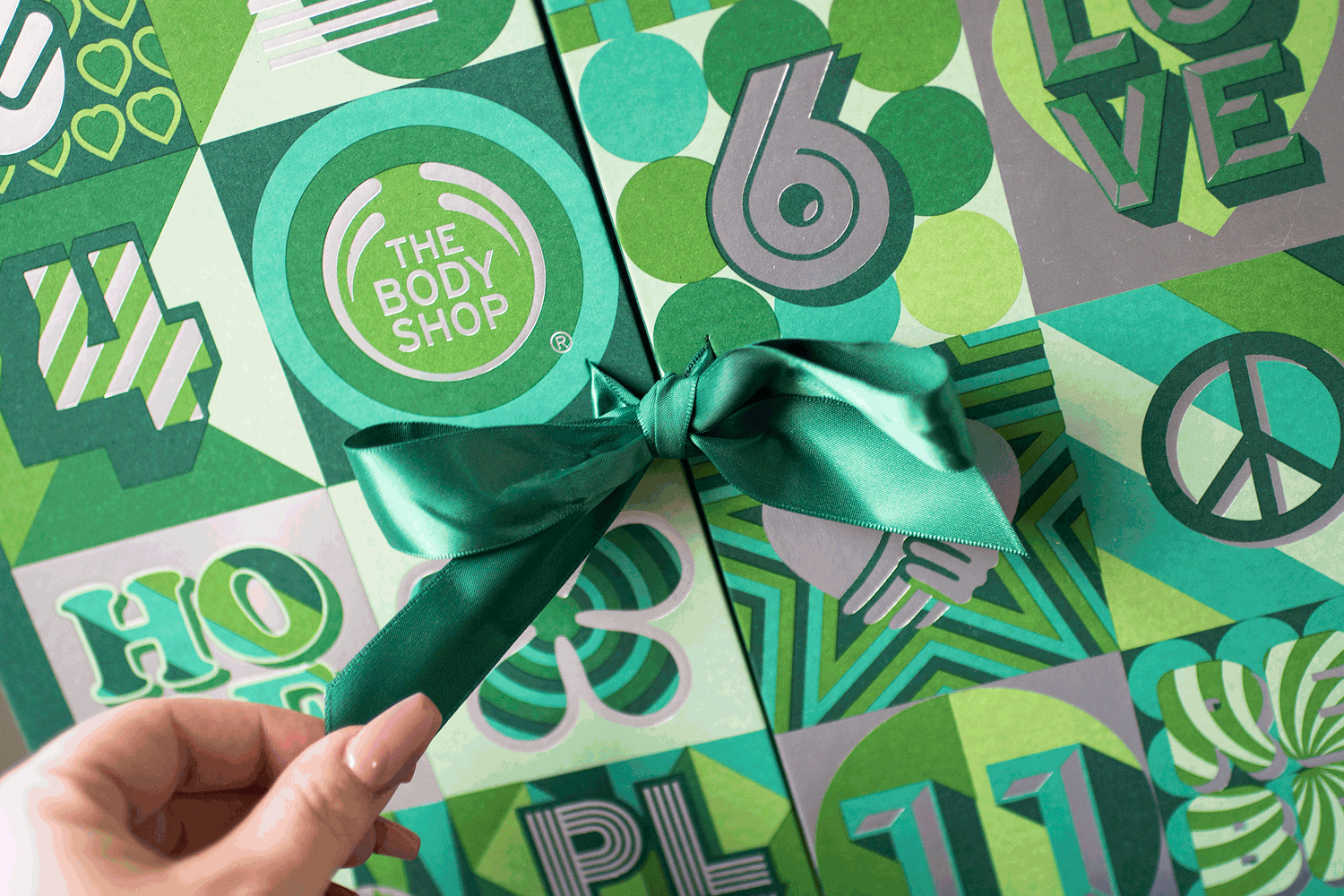 Jag har i år fem stycken julkalendrar. Idag ska jag visa vad som gömt sig bakom luckorna 8-14 i kalendrarna från The Body Shop, Lumene, Skincity, NYX och Lookfantastic. Klicka på "läs mer" för att kika på innehållet ♥
Vill du se vad som gömde sig i lucka 1-7 kan du kika här!
Lucka 8

Lucka 9
Lucka 8
The Body Shop Mango Soap
Skincity Elemis Biotec Skinenergising Cleanser
NYX Butter Gloss – Créme Brulee
Lumene Gel Effect Nail Polish – 9 Moonlit
Lookfantastic Redken No Blowdry NBD Airy Cream
Jag tycker: En helt okej dag. Nagellacket från Lumene och hårprodukten från Redken (LF) kommer att ges bort direkt. Tvålen från TBS var efterlängtad både för mig och sambon! Har inte testat rengöringen från Elemis men har Butter Glosset från NYX sedan innan.
Lucka 9
The Body Shop Lip Definer – Red Siren
Skincity Elizabeth Arden PRO Skin Renewal Cream
NYX Matte Lipstick – Up the Bass
Lumene LÄHDE Pure Arctic Miracle Micellar Cleansing Water
Lookfantastic BellaPierre Cosmetics Banana Setting Powder
Jag tycker: En av de dagar där jag faktiskt inte testat något av de som fanns i luckorna – så det ska bli kul att testa allt faktiskt. Extra pepp på Skin Renewal Cream från EA PRO och pudret från BellaPierre!
Lucka 10

Lucka 11
Lucka 10
The Body Shop Shea Lip Butter
Skincity The Mask Brush
NYX Lip Lingerie – Corset
Lumene Nordic Chic Moisturizing Lipstick – 11
Lookfantastic Oskia London Renaissance Mask
Jag tycker: En helt okej dag här också. Mycket nyfiken på Oskia-masken och båda läppisarna är fina. Maskborsten från SC är välanvänd här hemma, så denna tror jag kommer att få ett annat hem – men ändå en bra lucka! Och bröööl på läppgunk på burk, äckligt.
Lucka 11
The Body Shop Frosted Berries Shower Gel
Skincity Dermalogica Phyto Replenish Oil
NYX Soft Matte Lip Cream – São Paulo
Lumene SISU Moisture Remedy Day & Night Cream
Lookfantastic Molton Brown Gingerly Shower Gel
Jag tycker: Så grym lucköppnardag. Två duschkrämer i härliga dofter, en grym olja från Dermalogica, ansiktskräm från Lumene och en snygg läppe från NYX. Love it!
Lucka 12

Lucka 13
Lucka 12
The Body Shop Matte Lip Liquid – Sidney Amaryllis 014
Skincity Biodroga MD CC Cream
NYX Matte Lipstick – Indie Flick
Lumene Nordic Noir Intense Eye Pencil – Black
Lookfantastic Caudalie Vinosource Moisturizing  Sorbet
Jag tycker: Alltså tyvärr måste jag säga att detta är en av de sämsta lucköppnardagarna. Jag ser fram emot att testa Biodrogas CC Cream då jag hört mycket bra om den, annars var de andra luckorna riktigt tråkiga. Färgerna på läpprodukterna tilltalar mig inte, krämen från Caudalie känns tantig och en till svart eyeliner…
Lucka 13
The Body Shop British Rose Instant Glow Body Butter
Skincity Cicamed Cleanser Antioxidant
NYX Liquid Suede – Vintage
Lumene beautyblender Nude
Lookfantastic Moroccanoil Treatment
Jag tycker: Också en helt okej dag. Blev så positivt överraskad av att hitta en beautyblender i Luemene-kalendern! Lite otippat. De andra luckorna var sådär måste jag säga.. ytterligare en rengöring i Skincity-kalendern och hårolja från Moroccanoil i LF, än om det är välbehövligt så tycker jag det är sååå tråkigt! Och jag förstår inte varför TBS ska hållas med sin rosdoft? Skulle vilja ha lite blandat. Vintage-nyansen av Liquid Suede kan du hitta swatch på här.
Lucka 14
The Body Shop Camomile Gentle Eye Make-Up Remover
Skincity Jane Iredale Dream Tint SPF15 + Just Kissed Lip & Cheek Stain – Forever Peach
NYX Butter Lipstick – Root Beer Float
Lumene 3-in-1 Shine Base/Top Coat
Lookfantastic Korres Wild Rose Advanced Repair Sleeping Facial
Jag tycker: Ja, vad ska man säga? Ytterligare en okej dag. Det är tråkigt att TBS behöll den dåliga removern i sortiment och fasat ut den som faktiskt var bra. Denna fanns även i förra årets kalender så det hade varit roligt att ha testat någon annan remover som inte svider i ögonen.. Ytterligare ett nagellack från Lumene, blööö! Resten ser jag verkligen fram emot att testa; Hur gulliga är inte Jane Iredale-produkterna? Nyansen på NYX Butter Lipstick ser ut att vara som gjord för mig, samt att hudvård som verkar när man sover är ju bara genialiskt – så ja. Helt okej dag.
Har du testat någon av produkterna i inlägget?