Det är med skämskudden i högsta hugg som vi går igenom de sista luckorna i 2017 års julkalendrar. I nästa inlägg kommer en liten sammanfattning och recension av vardera julkalender.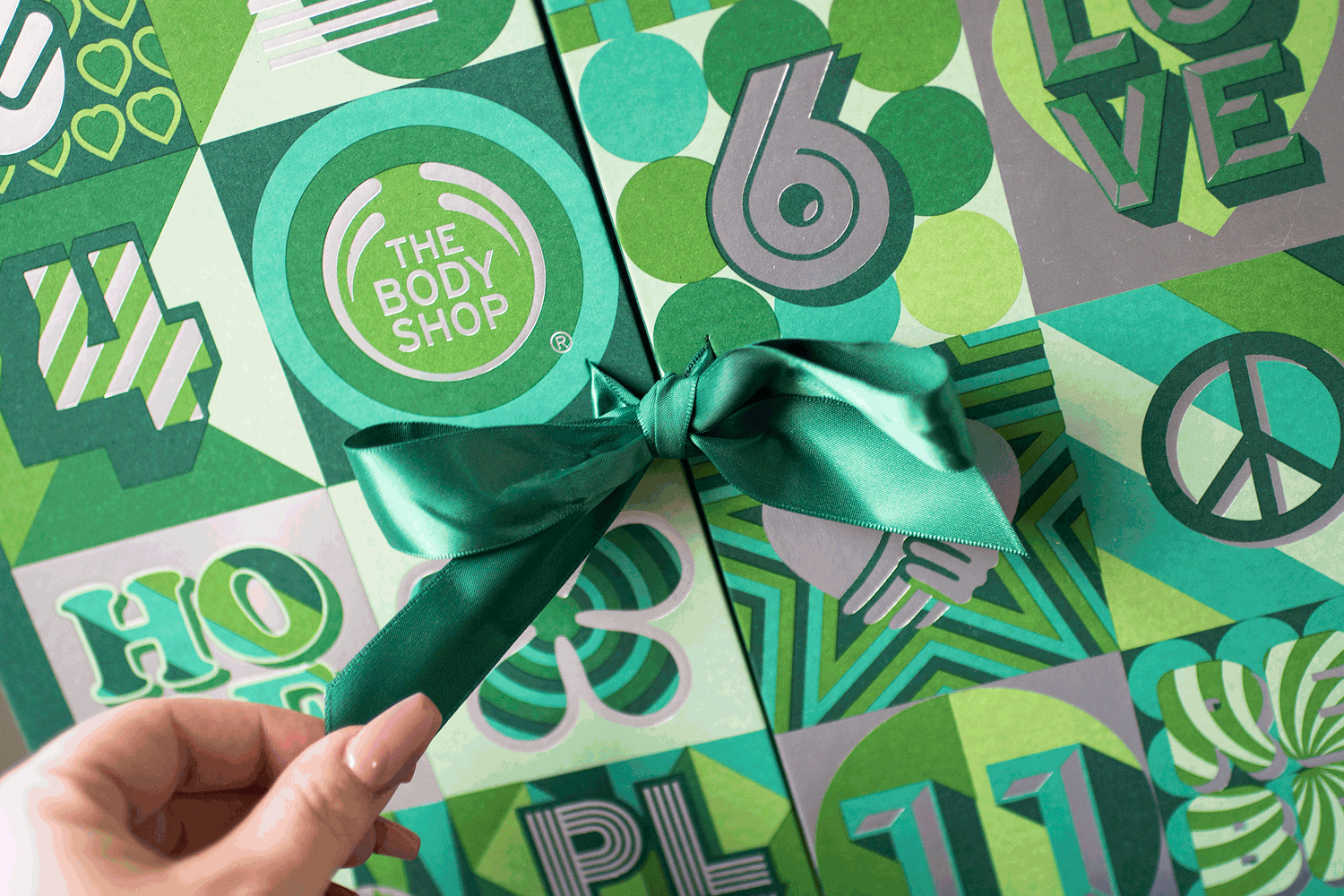 Jag har i år haft fem stycken julkalendrar. Idag ska jag visa vad som gömt sig bakom luckorna 22-25 i kalendrarna från The Body Shop, Lumene, Skincity, NYX och Lookfantastic. Klicka på "läs mer" för att kika på innehållet ♥
Lucka 22

Lucka 23
Lucka 22
The Body Shop Almond Hand & Nail Manicure Cream
Skincity Babor Collagen Boost Infusion Ampoule + Cream
NYX Intense Butter Gloss – Tres Leches
Lumene Nordic Secret Volume Lash Primer
Lookfantastic High Definition Eyeshadow Palette – Foxy
Jag tycker: En ganska tråkig lucköppnardag. Ögonskuggspaletten, mascaraprimern och handkrämen var mjää, inget jag kommer använda – utan slussades vidare direkt. Däremot gillar jag NYX-läppisen då nyansen är ingenting jag har sedan innan. Tror det kan vara en bra MLBB-nyans! Dessutom har jag (hör och häpna) aldrig testat något från Babor, så det ska bli spännande att testa en av deras ampuller och kräm för den delen.
Lucka 23
The Body Shop Born Lippy Strawberry
Skincity Dermalogica Daily Microfoliant
NYX Butter Gloss – Sugar Cookie
Lumene Hydration Recovery Aerating Gel Mask
Lookfantastic Doucce Maxlash volumizer Mascara
Jag tycker: Också en mjää-dag. Ytterligare en läppburk från TBS.. suck. Och mascaror från helt okända märken orkar jag inte ens ta mig an. De två andra hudvårdsprodukterna från Lumene och Dermalogica (SC) ser jag verkligen fram att testa! Ett skirt ceriserosa butter gloss från NYX är precis vad jag behöver en grå januarisöndag som denna.
Lucka 24
The Body Shop Milk & Honey Body Butter – Fullsize
Skincity Carita Ultra-Nourishing Dry Oil
NYX Butter Lipstick – Ripe Berry
Lumene Instant Glow Beauty Serum
Lookfantastic Dr. Botanicals Moroccan Rose SuperFood Facial Oil
Jag tycker: Självaste julafton kändes även den ganska blek. Dock måste jag säga att det här är en av de bättre luckorna sista veckan. Dock inte helt såld på någon produkt, men NYX-läppstiftet och Lumene-serumet (som är en primer?) och ansiktsoljan från Dr. Botanicals (om jag tål doften) kommer jag att använda. Guldoljan från Carita känns tyvärr lite tantig och sen har jag lite svårt för doften på Milk & Honey-kroppskrämen från TBS.
Lucka 25
The Body Shop En freakkin' tärning…
Lookfantastic Pixi by Petra Hello Glow! Kit
Jag tycker: Nummer 25, bonuluckan i två av kalendrarna, en med riktigt underligt innehåll och en med ett riktigt guldkorn. Ja, jag förstår inte riktigt hur TBS tänkte gällande tärningen.. för jag blev mäkta besviken när jag öppnade luckan. Kastade den direkt. I kalendern skulle det också ingå instruktioner för att kunna spela spelet som själva kalendern utgjorde – men jag fick inget så hela luckan var för mig helt värdo. Pixi-kitet från LF-kalendern däremot blev jag så glad över. Så fint!