Hudvård med CBD har exploderat de senaste åren och det svenska wellnessmärket MANTLE har ju verkligen anammat detta. Jag ska inte gå in på deras orala CBD-olja (även om jag är sjukt nyfiken på den också) eftersom detta fortfarande är ett hett ämne i Sverige. Men hudvården har jag sett överallt och var givetvis tvungen att testa!
I dagsläget består hudvårdsserien från MANTLE av fyra produkter då det alldeles nyss lanserades en dagkräm, men jag har testat 3 av produkterna. Och jag vill säga så här i förhand att produkterna är av det dyrare slaget, så… I'm sorry. För jag kan berätta att jag är helsåld!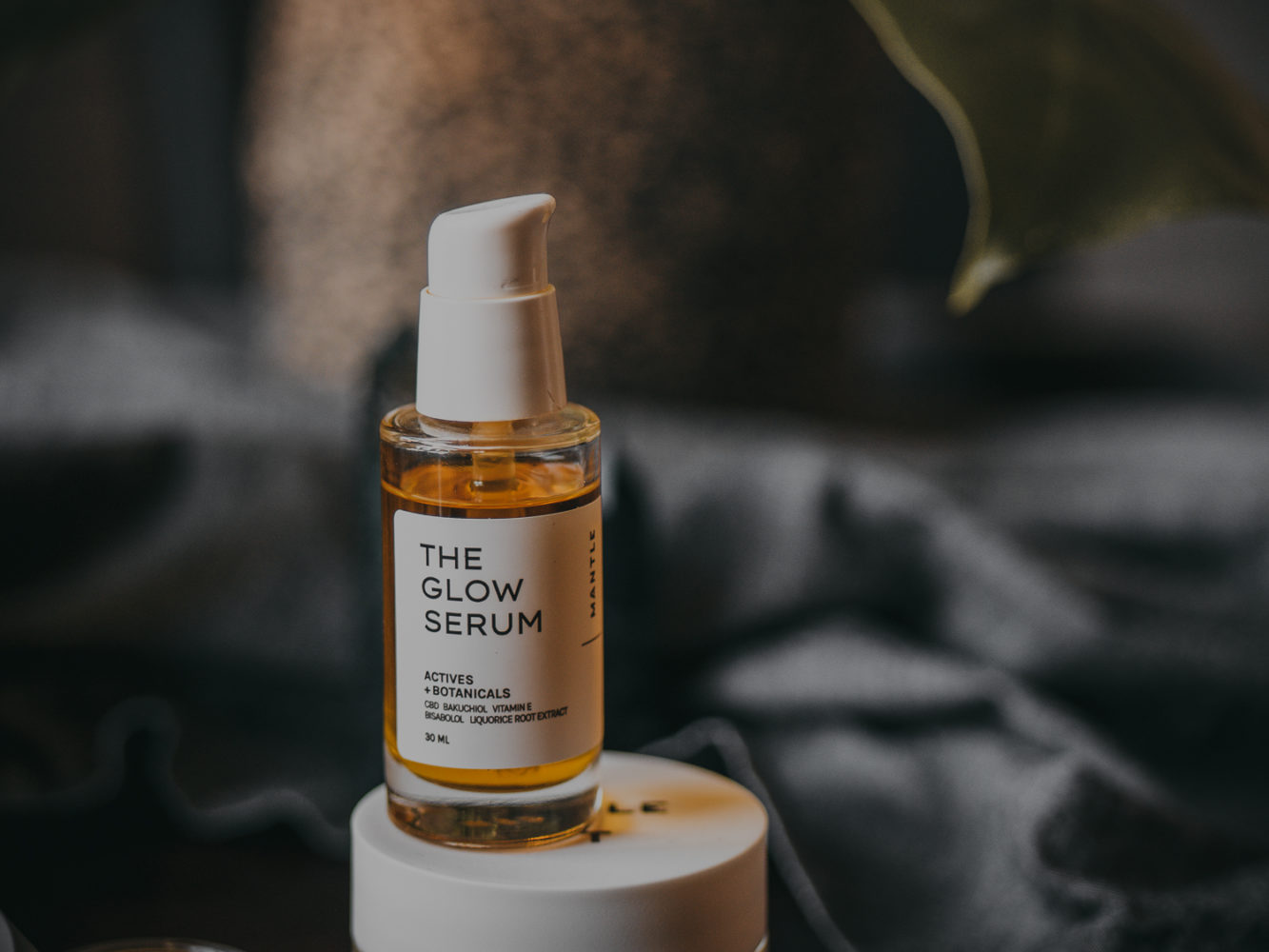 The Glow Serum, 950 SEK, är en glow-booster med CBD, lakritsrot och bakuchiol. CBD verkar lugnande och antiinflammatoriskt tillsammans med lakritsrot som också är lugnande, passar känslig hud och innehåller kraftfulla antioxidanter. Bakuchiol verkar anti-age och är ett naturligt alternativ till Retinol.
Trots att den är oljig i sin konsistens känns den allt annat än oljig på huden – serumet sjunker in fint och lämnar ett otroligt glow och härlig återfuktning!
The Calm Balm, 420 SEK, har blivit en av mina favoritprodukter på kort tid. Detta är ett multibalm som fungerar på både läppar, nagelband, armbågar och alla torra partier egentligen. Förutom lugnande CBD, som är kärnan i alla MANTLEs produkter, så innehåller det också Vitamin E, Sheasmör, Bisabolol och ekologiskt Havtornsextrakt som också är återfuktande och vårande.
Jag gillar ofta inte fasta produkter i burk då det lätt kan bli ohygieniskt. Och detta är egentligen inget undantag, men produkten är så pass bra att jag vill ha med mig den överallt. Sedan jag började använda The Calm Balm så har jag inte haft torra och svidande läppar en enda gång. Älskar också att ha den på nagelbanden, inga torra och spruckna nagelband heller.
The Dream Mask, 750 SEK, har också snabbt blivit en favorit. Har den på mig nu när jag sitter här och skriver t o m. Det är väl kanske först och främst en mask som du kan använda under tiden du sover, men jag använder den i tid och otid. Förutom CBD innehåller den också Niacinamide som jobbar på hudstrukturen och förstorade porer, återfuktande Vitamin E och Hyaluronsyra, Bakuchiol och ekologiskt Havtornsextrakt.
Masken känns kylande vid applicering och doftar så oerhört gott av citrus (besattheten där ja..), är lite av en gelkräm-hybrid i konsistensen och ger ett fint glow och lämnar huden mjuk och len efteråt. Gillar verkligen effekten av masken, men också alla produkter tillsammans.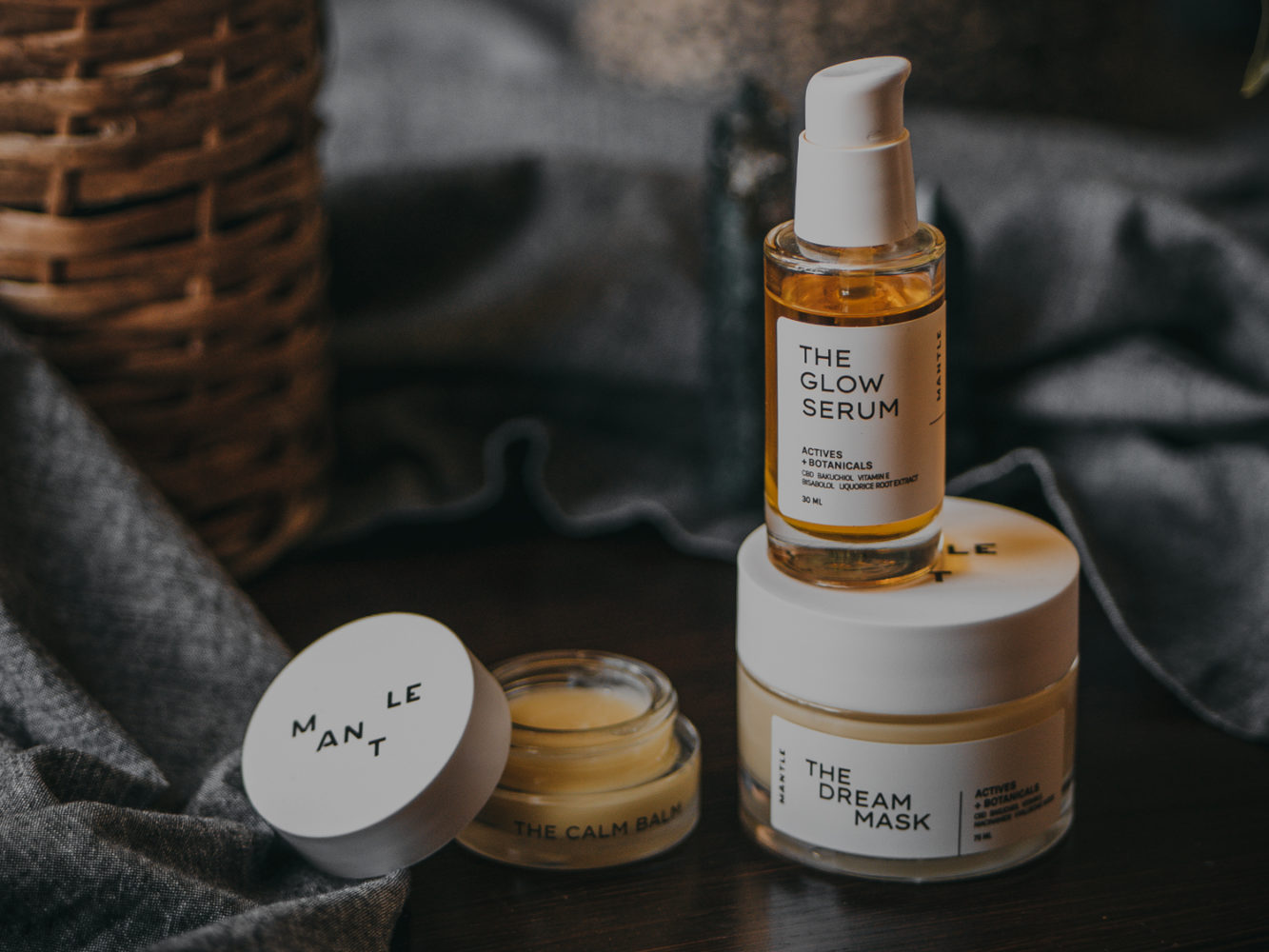 Hampabladen i produkterna är ekologiskt odlade i naturligt solljus i Schweiz, varpå de handplockas och kallextraheras för bästa kvalitet. Mantle's produkter är veganska och tillverkade i Sverige.
Jag fattar dock att priserna är verkligen inte för alla. Your girl älskar också budgetprodukter – men allt beror ju på vad man har för budget och vad man har för behov. Men jag förstår också att ingrediensen CBD är dyr samt att om den är handplockad osv. Det blir dyrt. Och det är är bland de dyraste produkterna jag har testat. Så det är klart jobbigt att de är så bra..
Har du testat produkterna från MANTLE? Vad tycker du?