Jag hittade denna roliga lista hos Cajsa och blev sugen på att göra den. The Makeup Tag går alltså ut på att dela med sig av sina tips och sedan tagga personer som man vill gör den. Vill du göra den på din blogg är det klart att du får göra det – länka gärna till ditt egna blogginlägg här under så jag kan ta del av dina svar ♥
---
Vilken är din nuvarande favoritfoundation?
Har nog inte ändrat mig sedan jag fick frågan sist.. fast det står egentligen mellan två stycken; IsaDora Hydralight Water-based Matte Make-up. Innehåller ingen olja, vilket är bra för mig som har fet hy. Den täcker lagom och sitter på hela dagen. Och min andra favorit är L'Oréal True Match Foundation – täcker otroligt bra, sitter hela dagen och är prisvärd.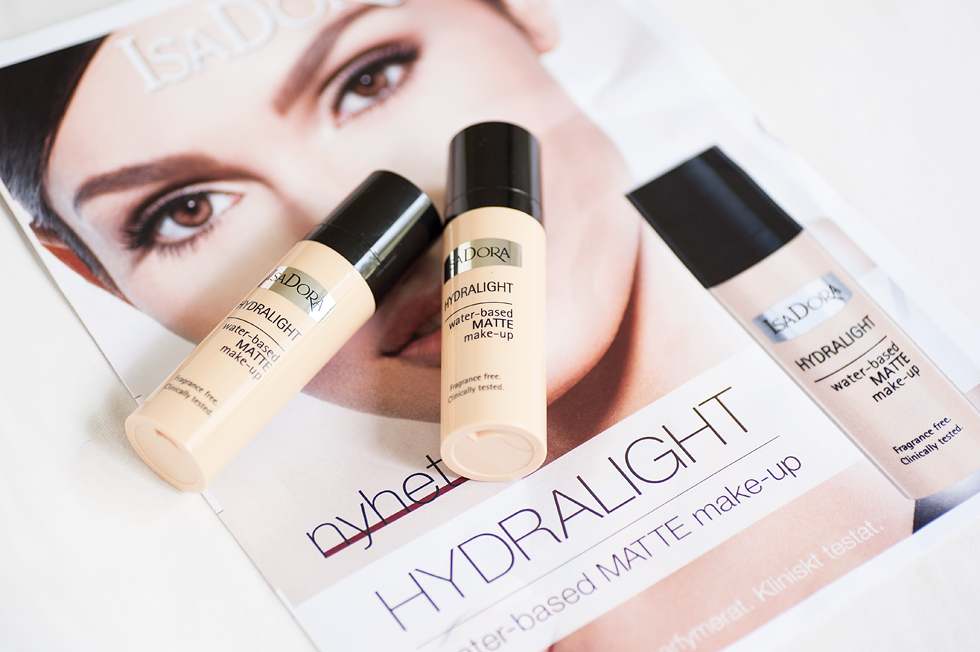 Favoritconcealer?
MAC Pro Longwear Concealer, alla gånger. Täcker allt, plus att den är uppljusande – så den är perfekt att ha under ögonen. Lägger sig varken i veck eller kladdar!
Din åsikt om lösögonfransar?
Skitsnyggt! Det är bara det att det tar långt tid och är omständigt. Om jag kunde skulle jag ha en människa som satte dit mina lösögonfransar så skulle jag bära det varje dag ♥
Slänger du din mascara efter tre månader?
Säger den här bilden under någonting om det? Jag är skitdålig på att kasta saker, men jag brukar inte använda en mascara mer än 3 månader och sedan ligger den i en låda tills jag rensar.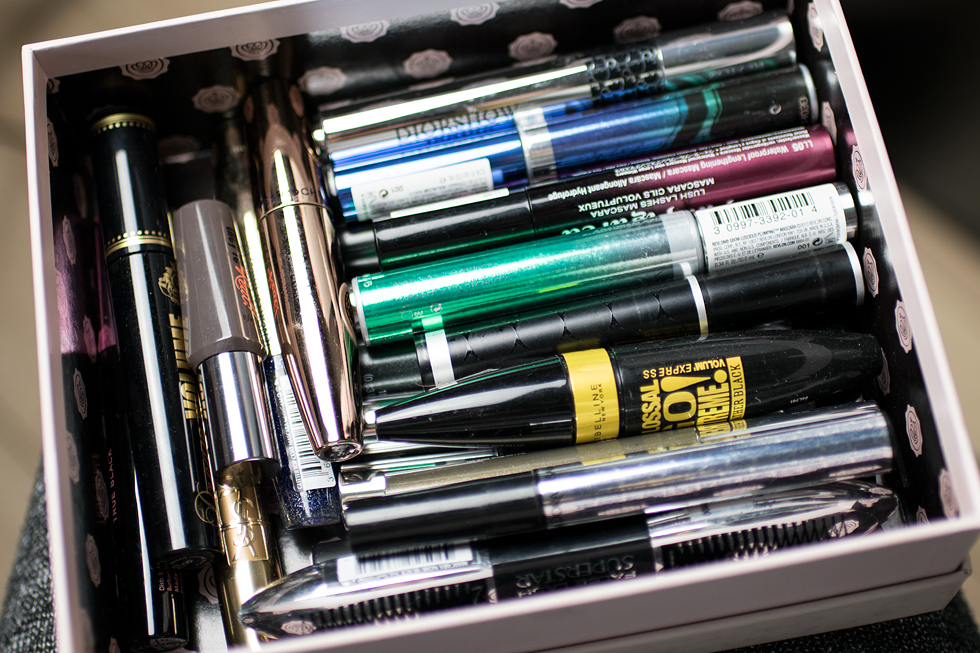 Vilken är din favoritmascara?
IsaDora Volume Lash Styler. Varför? Den ger mina fransar både fin separation, volym och längd – samt att den inte smular, stort plus!
Vilken är din mest älskade "muliti-task" produkt?
Oj, jag fick tänka till ordentligt där… men jag tror att det är Havanna från mitt Anastasia Contour Kit, jag använder den till typ allt – Bronzer, ögonskugga, brynen osv. För mig är den en perfekt nyans till allt detta 🙂
Använder du någon primer?
Ja, både ansikts- och ögonprimer – jämt! Just nu är min favorit Too Faced Primed & Poreless, men jag gillar också The Body Shop's Wonderblur och IsaDora Under Cover Face Primer till ansiktet. Till ögonen kör jag ofta på NYX Proof It! Waterproof Eyeshadow Primer eller IsaDora Eye Primer.
Vad är namnet på din favoritögonskugga just nu?
Åhhh, svåraste frågan! Jag har nog inte bara en favorit – jag gillar verkligen alla skuggor i IsaDora Eye Color Bar Autumn Leaves och ALLA skuggor i Morphe Brushes-paletten (35T – Color Taupe Palette) jag fick hem härom dagen.
Favvoläppstift?
Just nu är det nog NYX High Voltage Lipstick – 12 Dirty Talk. Sjukt snygg mörkt brunröd färg!
Favvoläppglans?
Också ett NYX faktiskt, Intense Butter Gloss i färgen 02 Berry Strudel.

Favvoblush?
Rouge är något av mina laster… Men jag har haft theBalm Hot Mama som favorit ett tag nu. Perskofärgat med guldskimmer – det är snyggt på alla!
Nämn tre favoriter inom billigare "drugstore" make up-saker?
1. Makeup Revolution I♥Makeup – Summer of Love, en superfin guldig highlighter/bronzer. Älskar att ha på sommaren!
2. Viva La Diva Dream Cheek Palette, superfina och rusktigt pigmenterade produkter – en klar favorit i höst.
3. Maybelline Color Drama – 310 Berry Much, en supersnygg bärig knubbig penna som sitter som berget.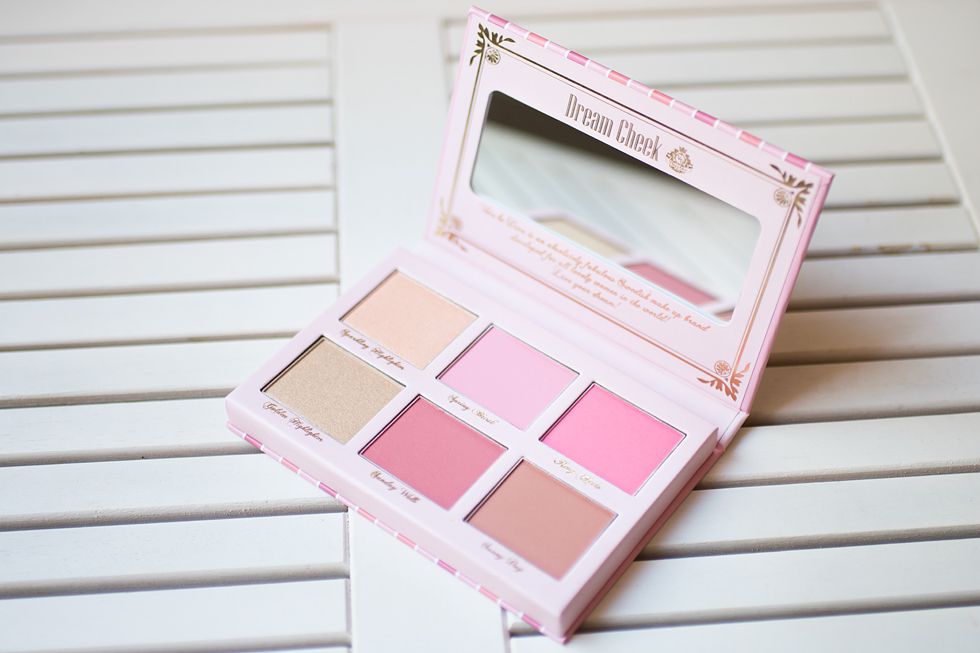 Nämn tre favoriter inom dyrare "high end"-make up-saker?
1. MAC Studio Sculpt Defining Bronzing Powder – Delicates, alltså, sååå snygg! Kör den som all over bronzer/contour.
2. Anastasia Beverly Hills Dipbrow Pomade, vill typ inte använda någonting annat till mina bryn!
3. YSL Babydoll Mascara, ger superfin separation och längd till fransarna – plus att borsten är grym.
Om du bara fick använda tre makeup-produkter resten av ditt liv vilka tre saker skulle du välja?
Fan vad taskigt! Men om jag verkligen var tvungen att välja så skulle det bli;
1. IsaDora Hydralight Water-based Matte Make-up – just för att den täcker bra utan att se kakig eller kännas jobbig på huden.
2. En brungrå ögonskugga (har ingen speciell i åtanke) som man både kan måla brynen med och använda som skugga och contour.
3. Ett nuderosa läppstift. Kan användas både som rouge och till läpparna.
Nu vill jag tagga några specifika personer, men vill ni göra den utan att jag har taggat er så vore det kul!
– Vintertroll
– Wysteriia
– Bex Beauty
– Honi Beauty
♥ ♥ ♥