Här kommer en lista med produktfavoriter under året. Det kommer även en liten lista på "Worst in Beauty" där jag dissar produkter som inte fyllt sin fuktion eller mina krav. OBS! Detta är mina egna åsikter och erfarenheter, inget annat.
.
Hår
Bästa Schampo & Balsam L'Oréal Paris Hair Expertise Ever Riche
Utan sulfattensider. Luktar jättegott och gör håret glänsande. Både jag och mamma ger dessa produkter 5/5!
Bästa Hårvårdsprodukt TIGI Bed Head After Party
Den gör håret lent och mjukt, luktar jättegott och tar bort friss.
Bästa Hårspray Fudge Urban Iced Coconut Cocktail Hair Spray
Luktar kokos och håller frisyren på plats.
Bästa Hårborste Tangle Teezer
Ja, den är faktiskt så bra som de säger. Mitt hår har slitits mindre under den tiden jag använt denna. Jag har inte speciellt mycket tovor eller trassel i mitt hår, men det går verkligen jättelätt att borsta håret, även när det är blött.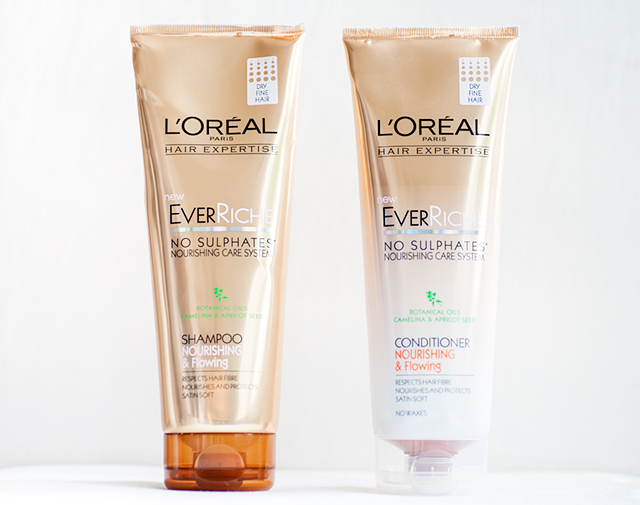 .
Hud
Bästa Duschkräm Lush Snow Fairy Shower Gel
Vem visste att duschkräm kunde lukta som en hel godisbutik? Kommer definitivt att köpa den fler gånger!
Bästa Kropsskrubb The Body Shop Cranberry Joy Body Polish
Ja, vad ska jag säga? River fint och luktar mumma.
Bästa Deodorant Nivea Pearl and Beauty 48h Deo
Luktar gott och håller vad den lovar.
Bästa Body Butter The Body Shop Cranberry Joy Body Butter
Luktar otroligt gott och håller huden återfuktad.
Bästa Body Lotion The Body Shop White Musk Smoky Rose Body Lotion
Luktar väldigt gott och luktar inte för mycket. Återfuktande.
.
Ansiktsvård
Bästa Sminkborttagning The Body Shop TBS Camomile Silky Cleansing Oil
Ta bort sminket med hjälp av olja och torkar inte ut huden, en hjälte torra vinterdagar
Bästa Ansiktsskrubb Boots No7 Beautiful Skin Normal/Oily Purifying Exfoliator
En skrubb med lagom stora skrubbkorn och känns skonsam mot huden. Luktar fräsht!
Bästa Ansiksmask Glam Glow Super Mud Cleansing Treatment
En lermask som rengör på djupet. Upplevde att min hud blev mjukare, lenare och jämnare.
Bästa Serum Estée Lauder Advanced Night Repair
Huden känns mjuk, len och fastare. Vill aldrig mer leva utan!
Bästa Ansiktskräm Danatekt Creme
Under stora delar av hösten och vintern har jag varit väldigt torr och har testat både dyra och billiga krämer. Denna kostade 32 kr på Apoteket och är väldigt fet. Den enda kräm som hjälpt mot mina torra, flagiga partier.
.
Smink – Ansikte
Bästa Primer IsaDora Under Cover Face Primer
Ett perfekt underlag för en hållbar och snygg makeup. Mycket återfuktande och fyller ut ojämnheter. Tycker faktiskt att den är i klass med Benefit POREfessional.
Bästa Foundation Clarins Skin Illusion Natural Radiance Foundation SPF 10
Det är inte ofta foundations luktar gott, men denna har en blommig doft som jag älskar! Resultatet blir ganska matt, men ändå naturlig finish. Det känns knappt som att jag har den på mig. Perfekt täckning!
Bästa Concealer Maybelline New York Dream Lumi Touch Concealer
Testade denna av en slump när jag var på stan och dagen efter köpte jag den. En gelbaserad concealer som ger bra täckning och framför allt ljusar upp. Detta var min räddare i nöden större delen av året.
Bästa Puder MAC Mineralize Skinfinish Natural – NC20
Har som sagt svårt med torra partier i ansiktet och många puder framhäver mer än vad de döljer. Detta är i särklass det bästa pudret jag testat. Det smälter in i huden samtidigt som det täcker bra. Jag kan applicera mer under dagen utan att det blir "kakigt".
Bästa Rouge Too Faced Sweetheart Blush – Candy Glow
Fin förpackning, fin form, fint resultat. Magiskt!
Bästa Bronzer Too Faced Chocolate Soleil Matte Bronzing Powder
En bronzer som luktar choklad, för en choklad-o-man är det ett givet val! Ger superfint resultat.
Bästa Highlighter e.l.f Cosmetics Baked Blush – Pinktastic
Ett bakat champagnefärgat rouge med ljusrosa inslag. Ger ett härligt "glow" till kinderna och kostar bara 40 kronor.
.
Smink – Ögon
Bästa Ögonskuggeprimer Lumene Eye Primer
En lite tjockare primer som är enkel att applicera. Ögonskuggorna sitter hela dagen.
Bästa Singelögonskugga Make Up Store Marble Eyeshadow – Amarillo
Jag har inte speciellt många singelögonskuggor, men denna har jag tittat på hur många gånger som helst och den är så fin. Längtar efter att få visa upp den för er också.
Bästa Ögonskuggepalett Anastasia Beverly Hills Lavish Set
Paletten i Lavish Set är helt otrolig. Superpigmenterade skuggor i många olika färger.
Bästa Ögonbrynspenna Anastasia Beverly Hills Perfect Brow Pencil
En otrolig ögonbrynspenna som varken smular eller ger för mycket färg. Älskar!
Bästa Mascara IsaDora Precision Mascara
En perfekt fomula som vare sig är för torr eller för blöt. Borsten är liten och kommer åt överallt.

.
Smink – Läppar
Bästa Läppstift Viva La Diva Creme Lipsticks
Krämiga läppstift som finns i alla möjliga färger och finish. Bra pris och bra pigmentering.
Bästa Läppglans IsaDora Moisurizing Lipgloss
Otroligt mjuka och härliga läppglans som finns i många härliga färger. Tropical Pink är en favorit!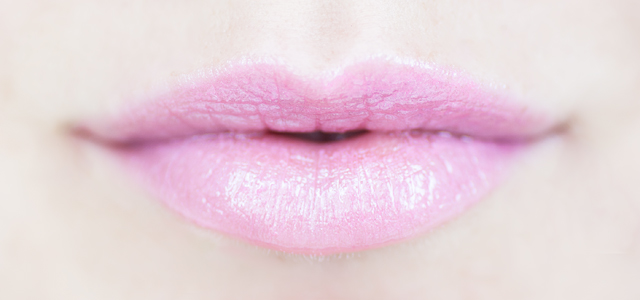 .
Smink – Naglar
Bästa Nagellack OPI Nail Lacqeur – You're Such A Budapest
Ett perfekt pastell-lila lack.
Bästa Baslack Lumene Ridge Filler
Ett lack som slätar ut och jämnar till nageln innan lackning. Ett tag var jag helt beroende.
Bästa Kombinationslack OPI Start-to-Finish Base & Top Coat
Ger naglarna en glansig finish och torkar snabbt. Behöver jag säga mer än att jag använde upp det på ca. en månad?
Bästa Strukturlack IsaDora Sugar Crush
Prisvärda sockriga lack i många olika färger och enkla att applicera.
.
Verktyg
Bästa Borstset bdellium Tools Pink Bambu Eyes Only 10pc. Brush Set
Ett superfint set i bra kvalitet!
.
Doft
Bästa Body Mist Victoria's Secret Love Spell
Med doft av körsbärsblom och persika och håret på armarna ställer sig upp varje gång jag sniffar på den. Älskar alla mina Body Mists från VS, men denna ligger verkligen varmt om hjärtat.
Bästa EdT Viva La Juicy La Fleur EdT
En ljuvligt blommig parfym som doftar godare ju längre man har den på sig. Doftar mandarin, röda bär, kaprifol, gardenia och jasmin med vanilj, karamell och sandelträ.
.
Övrigt
Det där lilla extra: TBS The Sparkler
Ett glitterpuder med doft av körsbärsblomster, perfekt när man vill vara lite extra fin.
Bästa Möbel: Mitt sminkbord
Jag fyndade sminkbordet för 300 kr (tror det kostar runt 1000-lappen). Äntligen har jag mitt egna lilla hörn med bra förvaring.