The Body Shop har en ny foundation. Fresh Nude Cushion Foundation, en trend som vi ser hos de flesta makeupmärken idag. Det TBS har fokuserat på är att göra den vegansk, precis som med alla sina produkter.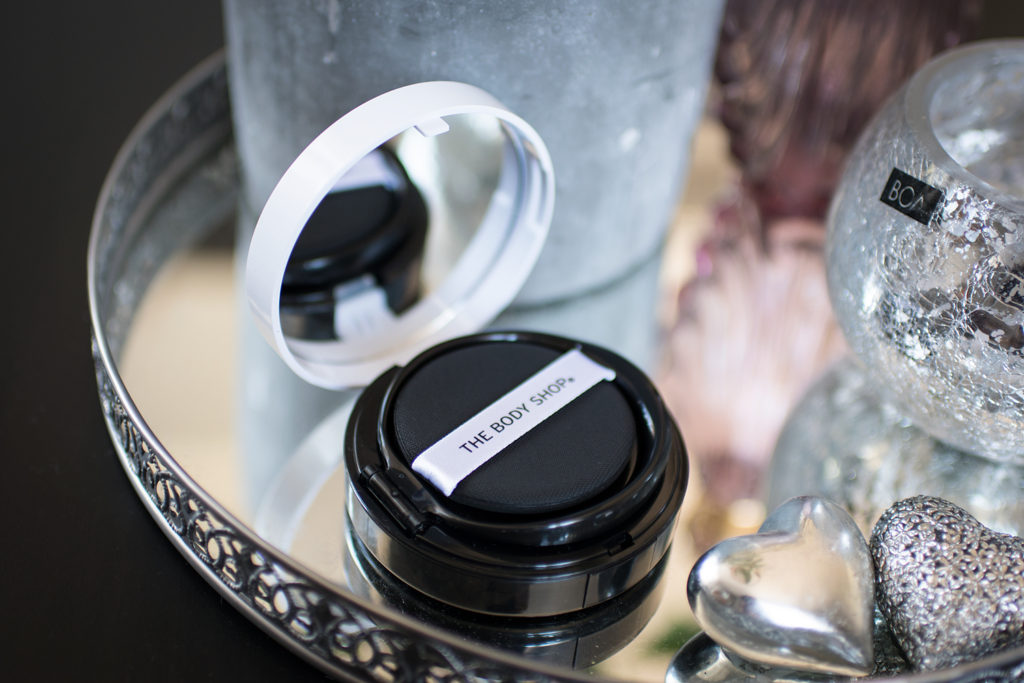 The Body Shop Fresh Nude Cushion Foundation, 295 SEK
Med kombinationen av egenskaperna från puder och flytande foundation i en kompakt förpackning med SPF 25, PA++ och upp till 24 timmars fuktighetsbevaring. Den har en kuddapplikator i micromesh som ska ge rätt mängd foundation, och en applicering som är spillfri, hygienisk och händig.
Kommer i 5 olika nyanser; 01 Fuji Peony, 02 Comoros Vanilla, 03 Malawi Beach, 04 Wanaka Honey och 05 Almyros Almond.
Berikad med ekologisk Community Trade-producerad aloe vera, Community Trade-producerad marulaolja och engelskt rosenvatten som ger en fräsch känsla och en foundation som är 100% vegansk.
The Body Shop marknadsför produkten med att den är berikad med aloe vera, marulaolja och engelskt rosvatten, som inte helt otippat ligger långt ned på INCI-listan. I detta fall gör det ingenting, i alla fall inte gällande rosvattnet.
Men det jag inte förstår är varför de envisas med att ha i parfym i sina ansiktsprodukter? För "parfym" finns med utöver de andra doftande ingredienserna vilket är otroligt tråkigt när de marknadsför den att passa känslig hy. Sedan kan jag inte låta bli att tänka på VAD det är i den där parfymen… Jag har i alla fall mailat till min presskontakt och kan förhoppningsvis publicera svaren så fort jag vet.
Doften är stark och påminner jättemycket om solkräm. Den ser dock väldigt fin ut i finishen och formulan känns lätt. Men jag vet som sagt inte något om resultat eller hållbarhet.
Vad tror du om Fresh Nude Cushion Foundation? Kommer du spana in den?