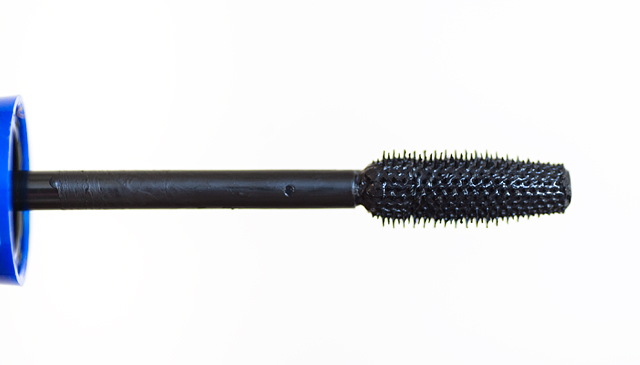 Information: "Explosiv volym på raketfart – Maybelline New York The Rocket Volum' Express Mascara, smidig, jämn och för snabb för klumpar! Med sin exklusiva Jet Glide-borste med flexi-fin borst ger upp till 8 gånger så mycket volym så snabbt att det inte ens finns tid för klumpar. Mascaran har en slät formel som håller dina fransar eleganta och jämna."
Jag tycker: Precis som med The Falsies är the Rocket en mycket hypad produkt och många pratar bra om den. Och nyfiken som man är måste man ju testa… Men precis som med The Falsies så tynger mascaran ner fransarna på mig även att jag böjer dem löjligt mycket innan. Formulan är lite blötare än vad jag brukar gilla och det känns som att fransarna blir ännu tyngre på något sätt. Men jag gillar hur den separerar fransarna och att de blir långa och fina. Den fungerar även bra till underfransarna. Det största minuset är väl att efter ett jobbpass sitter mascaran mer under ögonen än på fransarna, så den kanske passar sig bättre för personer med normal hy (som inte blir oljig alls runt ögonen) eller under de stunder man ska vara stillasittande.
Maybelline New York The Rocket Volum' Express Mascara kan köpas på t ex. eleven.se för 145 kr.
.
2,5/5—

.