Ansiktsmasken 2.0! Hudvård överhuvudtaget har den senaste tiden tagit steget att låta konsumenter själva blanda till sina produkter för att låta oss känna oss som små kemister… Produkten blir inte bara ett steg i hudvårdsrutinen utan också en liten ritual. Bra säljpitch, men funkar det?
Den här masken innehåller både en arkmask och en sprutampull som injiceras i masken omedelbart före användning i syfte att leverera "optimalt effektiv hudvård". Ceramidampullen injiceras i arkmasken som består av fina fibrer och betaglukan och ger huden en skyddande fuktbarriär. Vill ni veta mer om tekniken bakom har The Oozoo själva en milslång sida med all information du behöver.
Masken innehåller bl a. Glycerin, svampextrakt (Phellinus Linteus), Ceramid 3, Ectoin, uppenbarelseväxten Myrothamnus Flabellifolia, enzymen Keratinase S, Vitamin C, Citronsyra och många andra härliga återfuktande och fuktbindande ingredienser. INCI.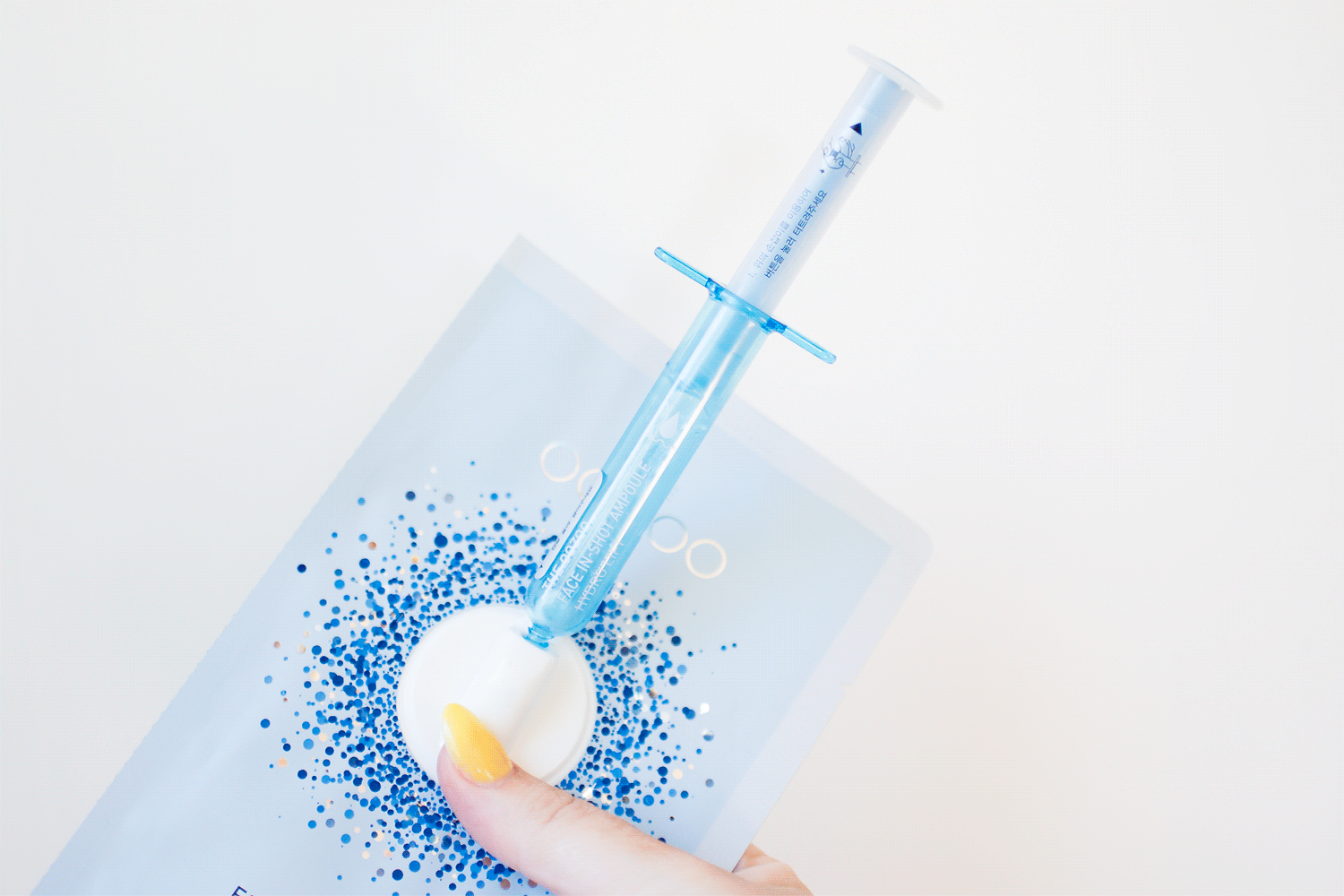 Alltså som jag älskar den här masken! Den gav mig allt jag vill ha i en återfuktande ansiktsmask. Sjävla arket satt bra på huden och kändes väldigt påkostad. Den torkar inte alls lika fort som andra arkmasker gör, utan höll sig blöt under hela verkningstiden. Klart också att det är roligt att få "blanda" till sin egen ansiktsmask – det är ju en bra gimmick. Dock tycker jag att den är lite av en miljöbov med så mycket extra plast och förpackning.
Det är väldigt mycket produkt i själva ampullen, så serumet som inte sugs upp av masken passade jag på att applicera på hals, dekolletage och armar. Så svalkande och skönt! Gillar också det GWANG jag fick efteråt och huden kändes mjuk och återfuktad hela dagen och t o m. dagen efter! Jag vill att min hud ska se ut så här jämt. The Oozoo, vill ni sponsra mig resten av livet så får ni gärna göra det, haha. Detta gör mig inte mindre sugen på att testa de andra maskerna i sortimentet. Måste in på Sephora och kika asap!
Jag förstår att priset är lite högre på denna p g a. material, innehåll och så.. men i den perfekta världen hade priset kunnat vara lite mindre. Dock gör det mig ingenting att betala runt 100-lappen för en lyxmask då och då. Min rekommendation är att spana in den här masken, det är en av de bättre sheetmasks jag testat. Helt ärligt.
The Oozoo Face in-Shot Mask Hydro Lift
Effekt -

10/10

Innehåll -

9.5/10

Mängd -

10/10

Passform -

9/10

Pris -

7/10