Det är inte ofta jag skriver om nagellack längre då jag ett tag bara fick nog. Nu har jag börjat använda lack igen och jag blev förtjust i sommarens neonkollektion från Depend, life of Venice. En helt underbar knallig färgskala!
Long time no see! Det blev visst ett längre uppehåll i helgen än vad jag hade räknat med, men barnkalas tar på krafterna, plus att åka 80 mil tur och retur.. Dessutom har det varit helt underbart väder i Stockholm de senaste dagarna och jag har lovat mig själv att ta vara på solen och värmen, så då vet ni var jag håller hus! Vill ni följa mig varje dag kan jag rekommendera Instagram Stories där jag blivit mer aktiv!
---
Depends 7Day-lack är ett 3-stegssystem med bas-, färg- och topplack. Du kan köpa ett 7Day starter kit för sig och sedan komplettera med vilka färger du vill. Depends lack är väldigt prisvärda och håller ofta väldigt god kvalitet!
"Det är dags att förverkliga våra amerikanska drömmar! Venice Beach myllrar av liv och rörelse och inspirerar till klara starka färger som lyser ikapp med den kaliforniska solen. Sola, surfa, sippa lemonad under palmerna eller åk rullskridskor på strandpromenaden – låt det livfulla Venice bli ditt föredöme i sommar."
Eftersom jag själv varit i Los Angeles kanske jag dras till kollektionen extra mycket, men så mycket Venice skulle jag inte säga att den är. Venice Beach är sunkigt, smutsigt och mer eller mindre en stor lekplats för kriminella och pundare (för att hårdra det), vilket jag inte skulle vilja förknippa kollektionen med. Däremot förstår jag var de vill, men jag hade nog hellre dragit paralleller till Santa Monica. Men detta är ju bara en personlig åsikt, ni behöver inte hålla med mig.
Life of Venice är i annat fall en väldigt fin och härlig kollektion och dessutom är den Limited Edition och kommer alltså inte att finnas i det permanenta sortimentet. Detta är precis vad jag vill bära på naglarna i sommar ♥
Gone to the Beach, Palm Tree Shake, Boardwalk Blues
Pink Lemonade, Hello Sunshine, Blue Paradise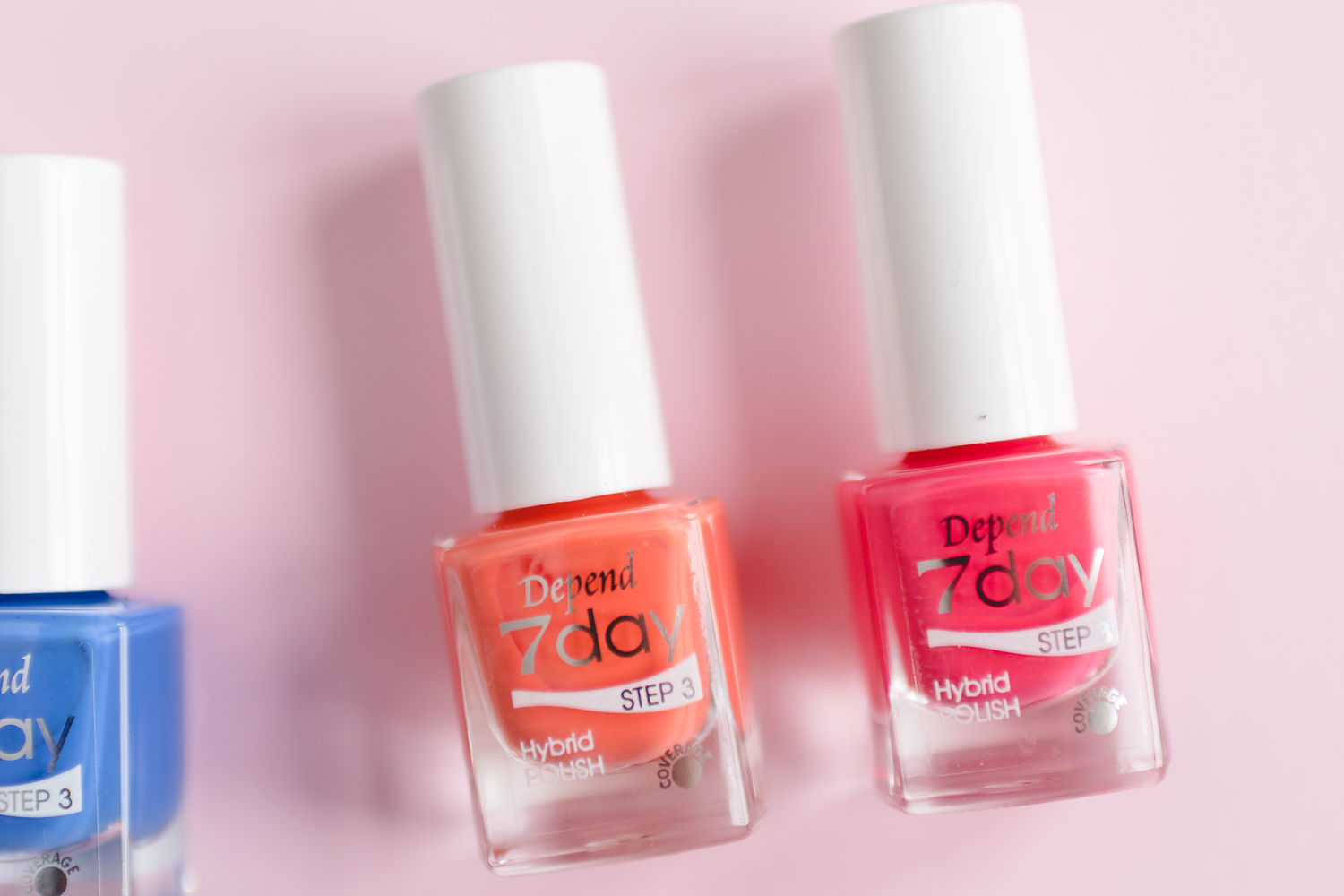 Born to Surf, Next to Santa Monica
Pink Lemonade på naglarna tillsammans med ett annat Depend-lack.
Du hittar alla lacken på lyko och de kostar 39 SEK /st.
Vad tycker du om Life of Venice-kollektionen?