Första konferensdagen började med en introduktion av alla deltagare och företag, sedan satte presentationerna i gång – först ut med Kicki på Daisy Beauty. Vill ni läsa fler inlägg om resorna med Daisy Beauty kan ni kika in här.
Daisy Beauty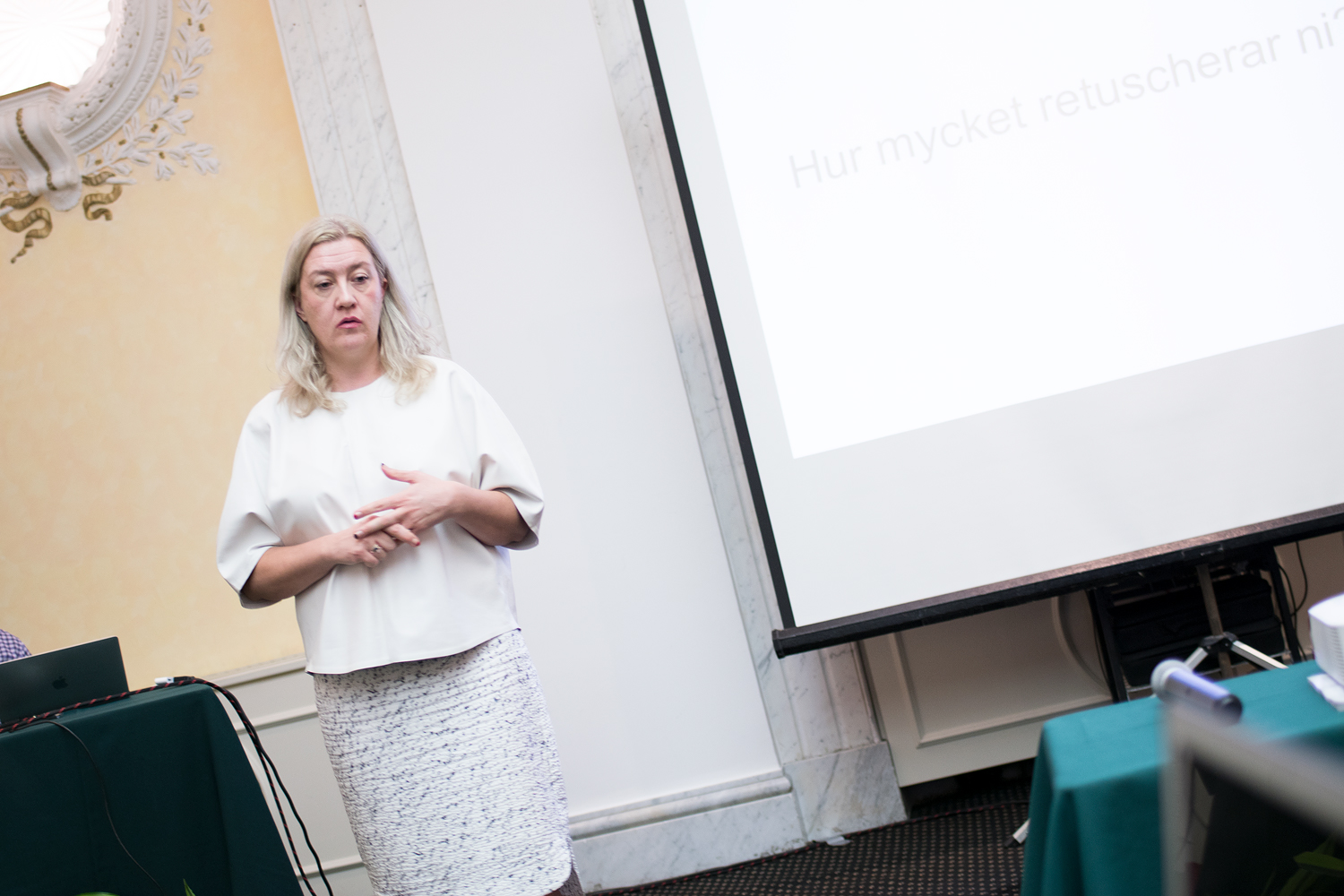 Kicki gick igenom Daisy Beautys resa, från att det var ett litet projekt till att de ville vara "down-with-the-kids" och skapade Sveriges största skönhetstidning. Daisy Beauty är idag Sveriges ledande skönhetsmagasin, för dig som både vill bli inspirerad eller lära dig massor av göttiga skönhetsnörderier. Kicki fortsatte sedan med lite nu och då-frågor som tidningen får.
Kicki gick också igenom de 8 hetaste trenderna inom branschen.
Nya typer av produkter
Essenser, arkmasker, Cleansing Balms.
Inkludering
Melanin Boxes, 40 Shades of Fenty, Custom Drops
Inkludering av alla hudtoner, pigmentdroppar för att hitta exakta nyans.
Personligt
Namngravyr, klistermärkestryck, se individen.
Regnbågsliner
Mycket olika nyanser av eyeliner.
Mikrolugg
Mycket korta luggar á la 70-tal.
Rouge Noir
Mörka röda/plommonläppar, helst med suddiga kanter.
Boy Brows
Mycket stora ögonbryn, lurviga, borstade uppåt.
Bonus
Twiggyfransar, färgad mascara, fejkfräknar
Ardell
Ardell började med att presentera sig, Arvid, Maria, Sofia som jobbar för Nordströms som startade 1985 på Lidingö. De startade med Mavala (de små nagellacken). 2017 omsätter de ca. 90 MSEK och har ungefär 25 varumärken. Ardell, Fiberwig, China Glace, Seche Vite, Rubis, Blax, Coloran osv. Företaget ägs av American International Industries som är lokaliserat i Los Angeles.
Ardell grundades 1971 av paret Miller och är idag de bästsäljande lösögonfransarna i både världen och Sverige. De producerar hela 25 miljoner ögonfransar om året som är handgjorda. Både de individuella fransarna och Wispies har också vunnit flera priser. De har över 100 olika stilar på fransar. De är gjorde av både människohår och syntet.
Wispies är den bästsäljande stilen. 2015 lanserade Ardell brynprodukter. De har också en hel del tillbehör med lim, fransböjare och applikator.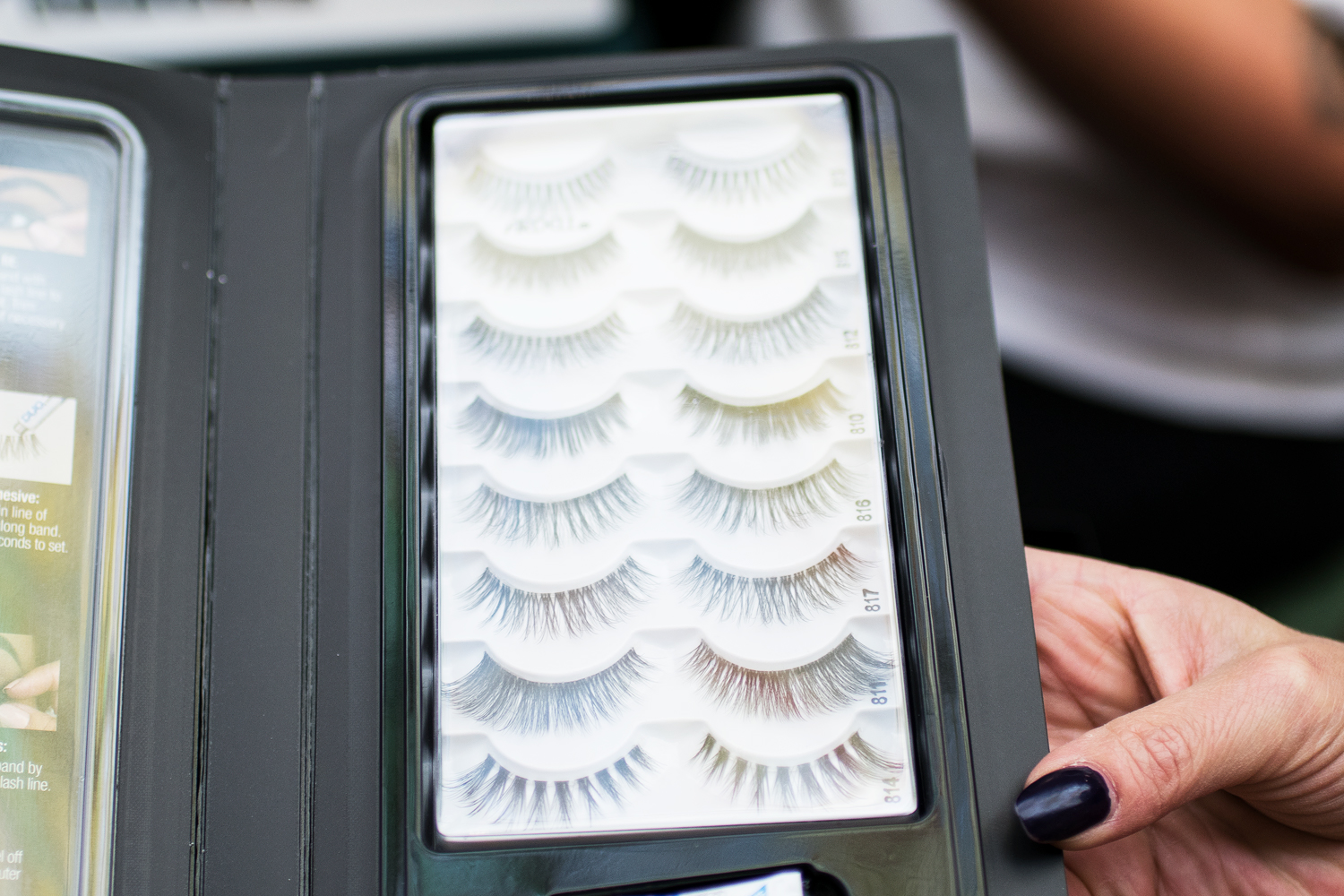 Nyheter är FauxMink, fransar gjorda av Remy-hår med samma känsla som minkhår. I samma anda lanseras också Flawless som är premiumfransar som är lite fylligare och längre. Angående håret finns det lite delade meningar om hurvida det är Cruelty Free och Fair trade, i dagsläget har jag inget svar angående det, men jag återkommer så fort jag vet något.
Ardell lanserar också Magnetic Lashes, alltså de sjuka lösögonfransarna som är magnetiska. Det ska bli så spännande att testa då jag har hört mycket olika om dem. Vissa gillar dem och vissa inte. De hoppas på lansering till årsskiftet.
…den största nyheten!
Ardell lanserar smink.
Ardell Beauty är ett roligt, färgstarkt och prisvärt makeupmärke. Allt från mascara till läppstift, brynprodukter och paletter. Lanseras våren 2018.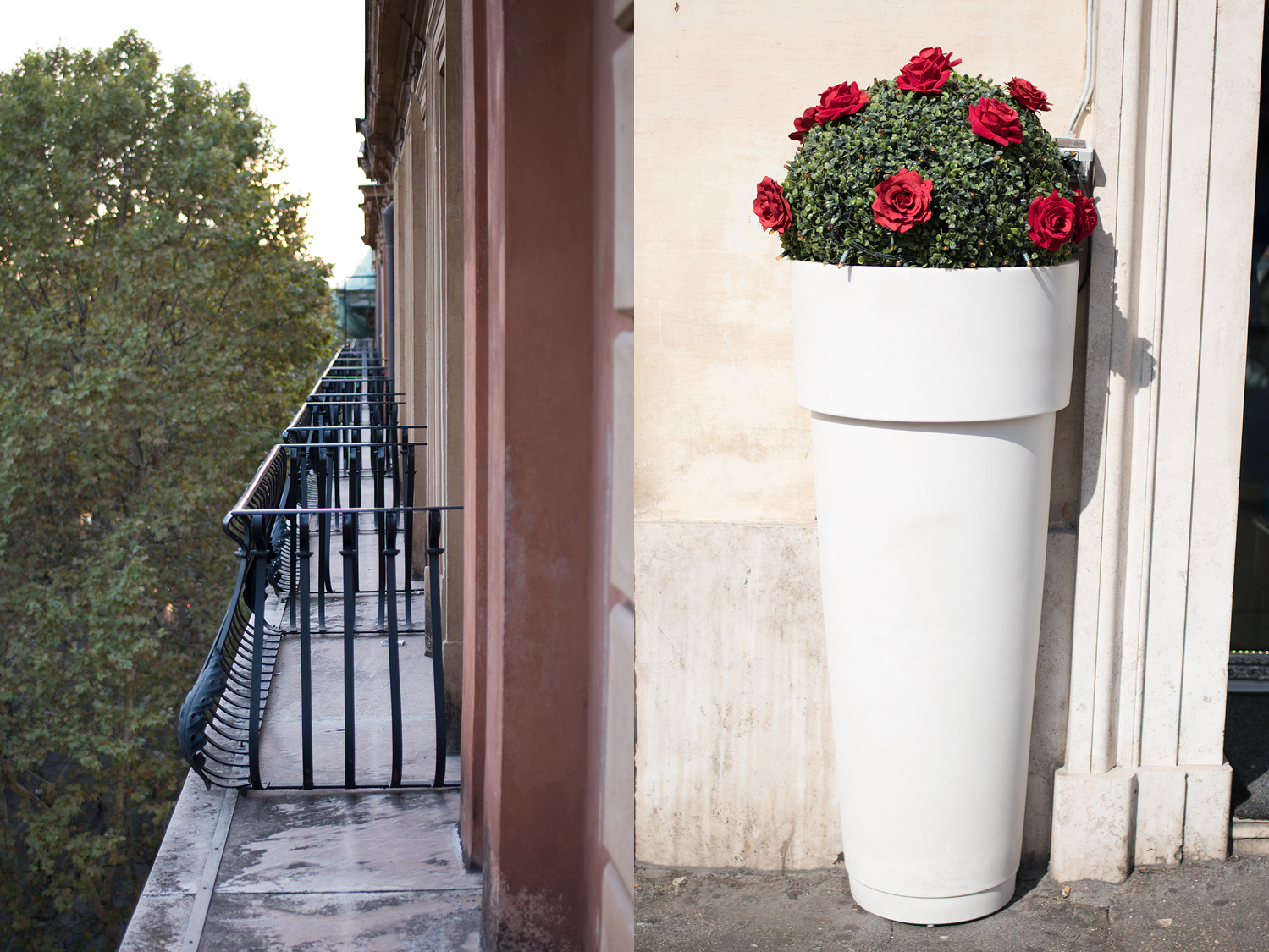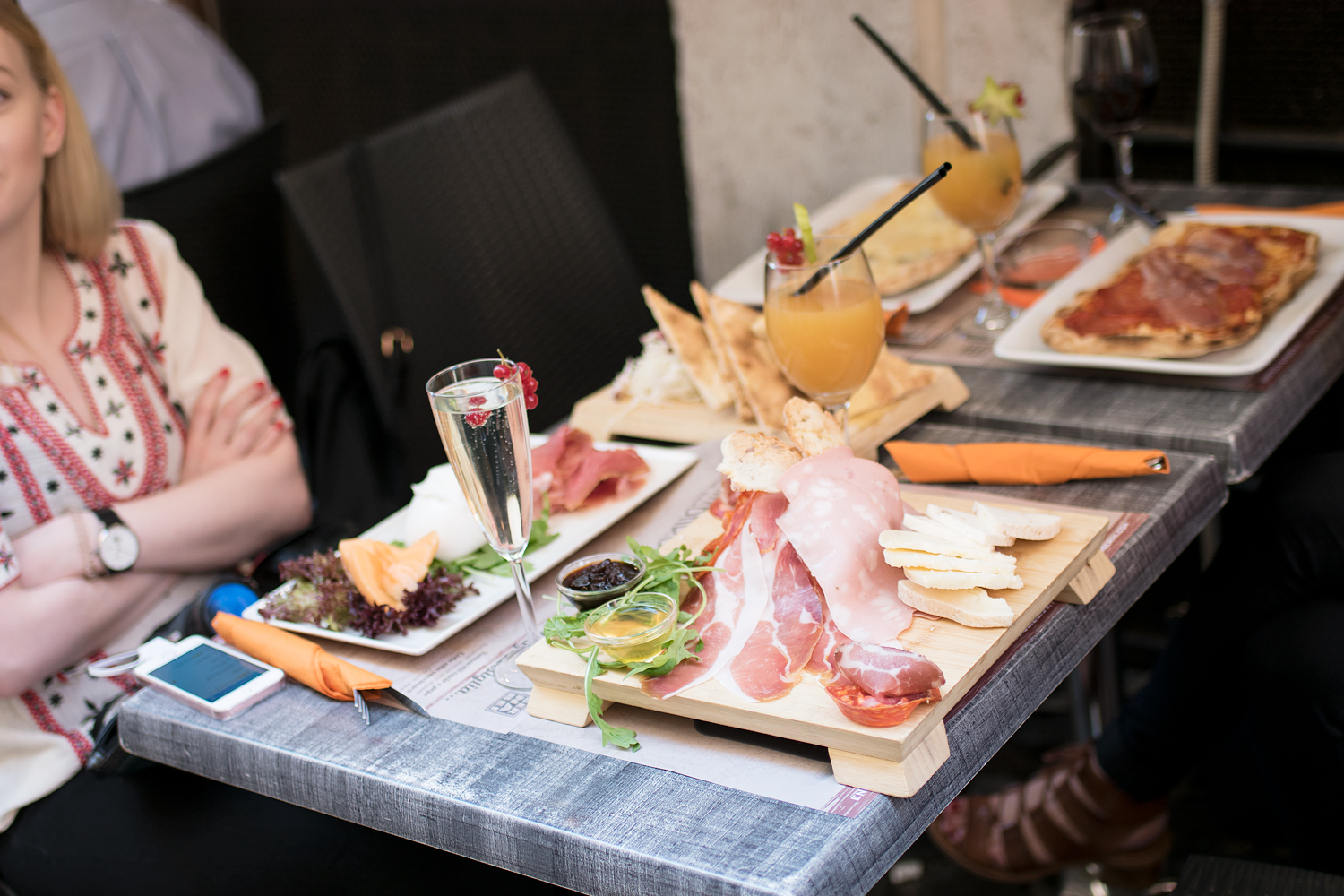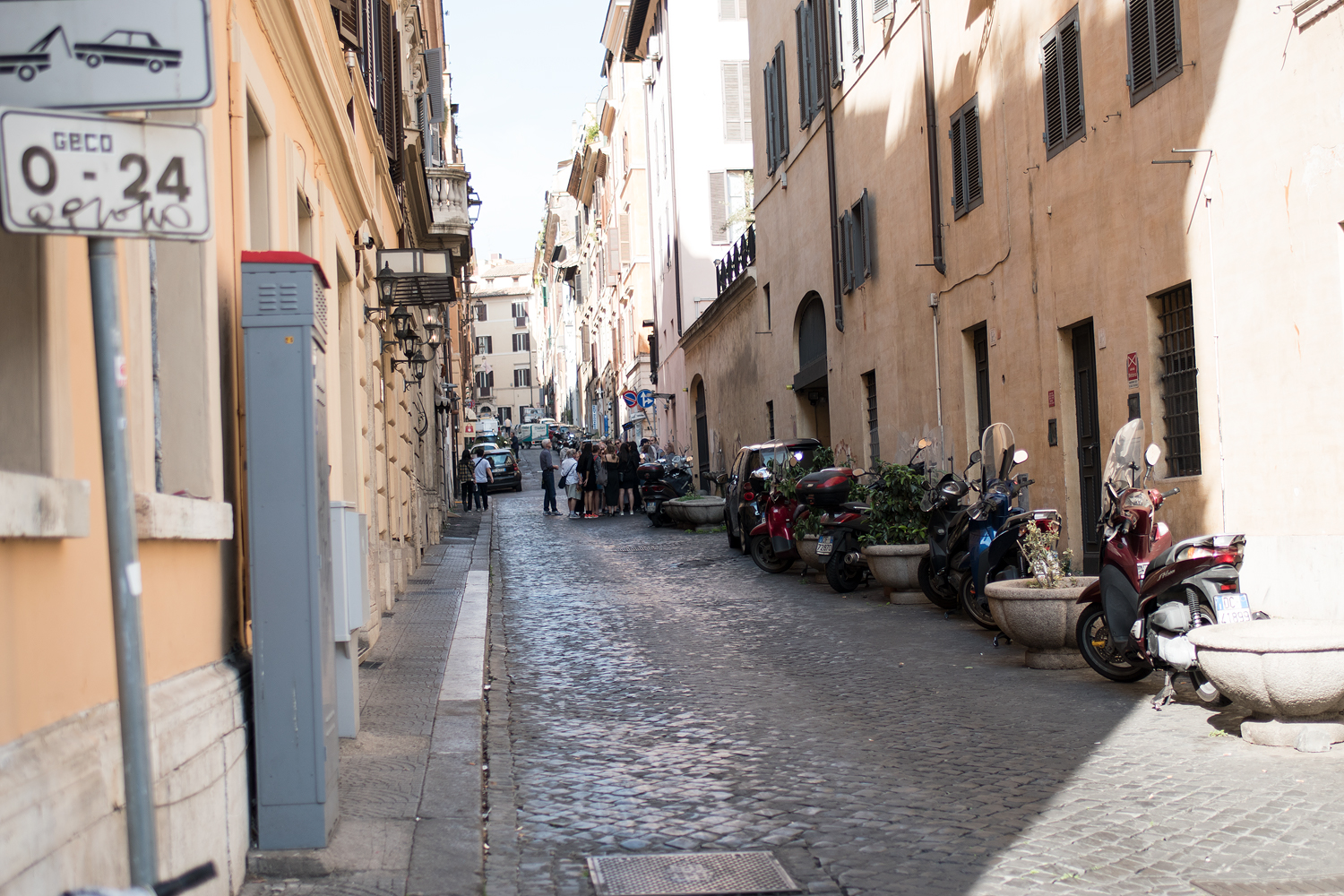 En tvåtimmarslunch med vääärldens godaste charkbricka och Bellini satt väldans fint!
Apoteket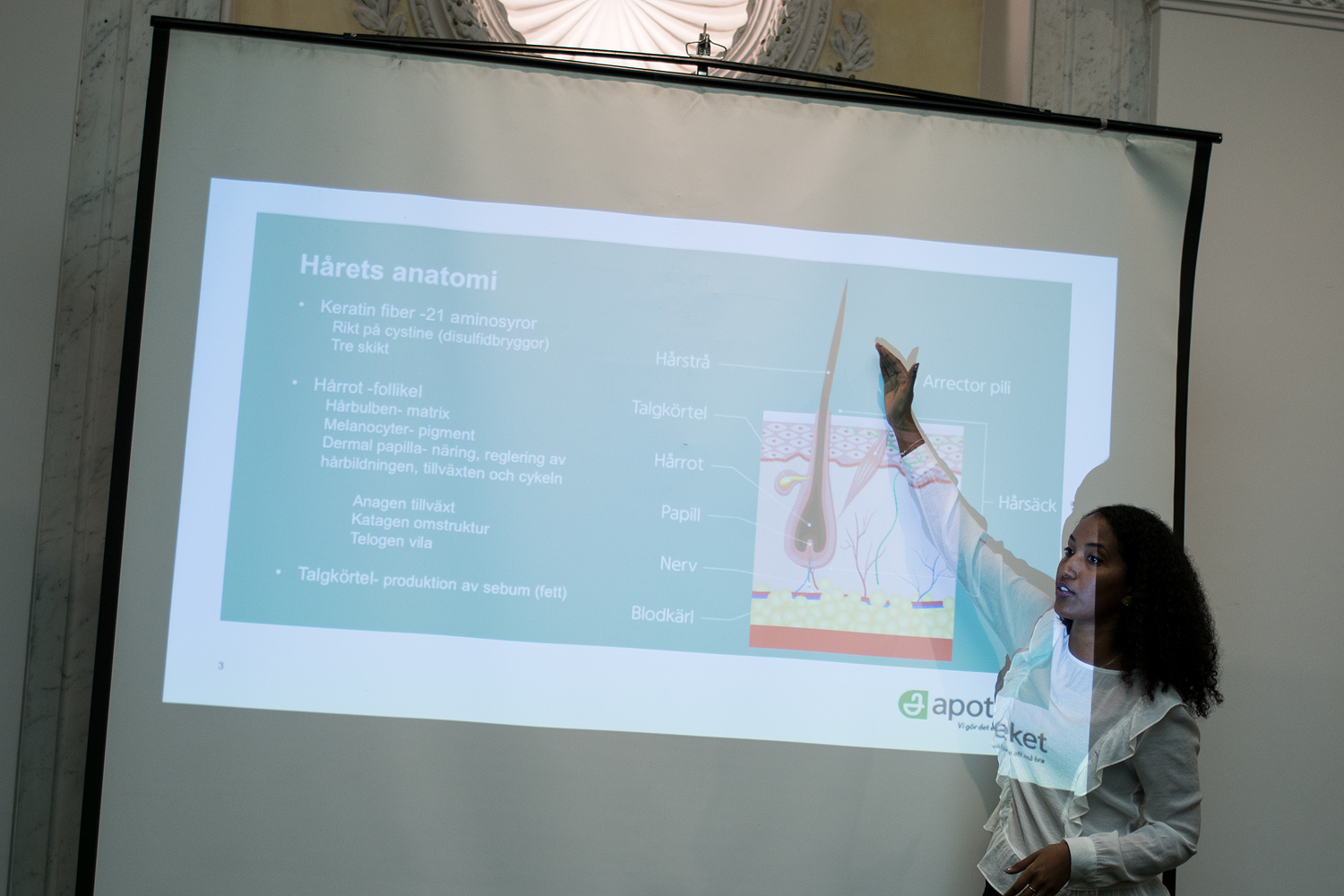 Apoteket började sin presentation med att berätta om hårets anatomi och kemi. Winta Woldai som är toxikolog på Apoteket gick igenom hela hårets cykel, som växer i 3 faser. Det finns t ex. inga hårvårdsprodukter som kan stimulera hårtillväxten utifrån, förutom läkemedel då det är så få ingredienser som kan tränga ned till hårpulpan.
Efter en rejäl kemilektion berättade Winta om produkternas kemi i förhållande till håret. Schampo verkar oftast ytligt genom tensider (tvålämnen som tvättar rent). Anjoniska tensider är de bästa för att tvätta bort smuts och fett, men eftersom det också är negativt laddat så kan håret bli väldigt torrt och frissigt. Därför ska man också använda joniska eller amofotär för att neutralisera detta, detta finner vi i balsamprodukter.
Balsamets funktion är alltså till för att minska friktion och flygigt hår med antistatiska ämnen för att neutralisera laddningen i håret. Katjoniska hårkonditionerande ingredienser som silikoner fixar strukturen, dessutom finns ofta många fuktgivande ingredienser så som Glycerin och Panthenol eller långa fettkedjor så som Cetyl alcohol eller Cetearyl alcohol. Peptider och aminosyror kan tränga ned lite längre ned i håret.
Apotekets Apoliva kommer nu med 3 olika hårvårdsserier; Moisturising (med nyckelingrediensen Panthenol), Repairing (med Keratin och Betaine) och Smoothing (med Veteprotein och Silkprotein) som har detta i åtanke.
De lanserar även hårstylingsserier som jobbar på lite olika fixerande effekter genom olika Polymerer. Dessa produkter verkar som sagt hårfixerande, hårkonditionerande, fuktgivande, antistatiskt och absorberande.
L.Y.X Cosmetics

Ni kanske har hört talas om Lacqua? Tina på L.Y.X Cosmetics tyckte att det fattades något i branschen, ett doftfritt hypoallergent-lack för att minska risken för allergier som ändå håller bra. Ett lack som bara innehåller vatten och mineraler, luktar inte och behöva inga lösningsmedel för att ta bort det, utan man "skalar" av det från nageln. Dessutom hjälper Laqua till att återfukta nageln genom sitt eget fett så torkar du aldrig ut nageln.
Hållbarheten ska vara upp till 2 veckor om man gör på rätt sätt. Men kanske det bästa av allt är om du har svårt att hålla dig innanför linjerna så kan du låta lacket torka och sedan tvätta händerna med tvål och vatten så har du löst problemet!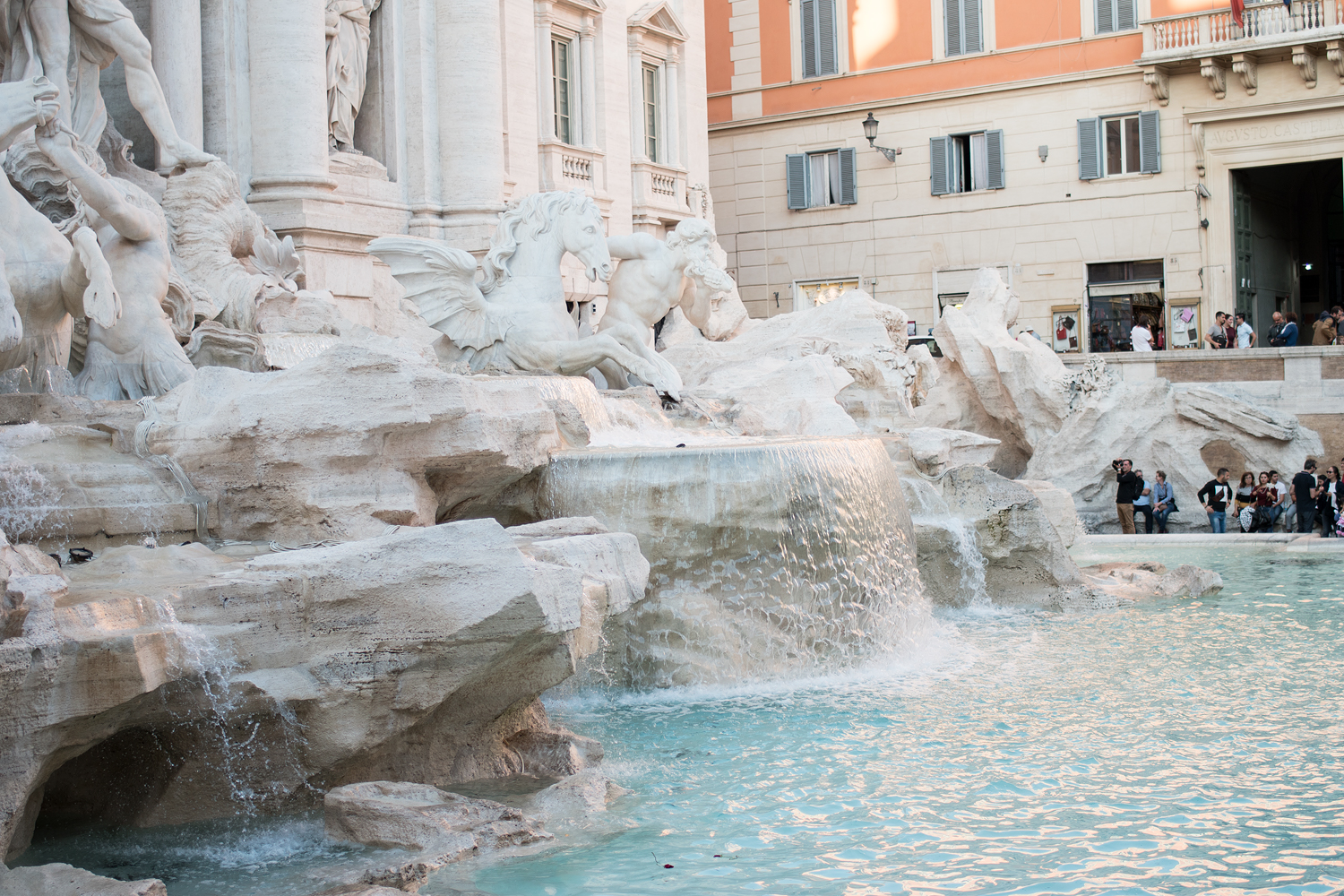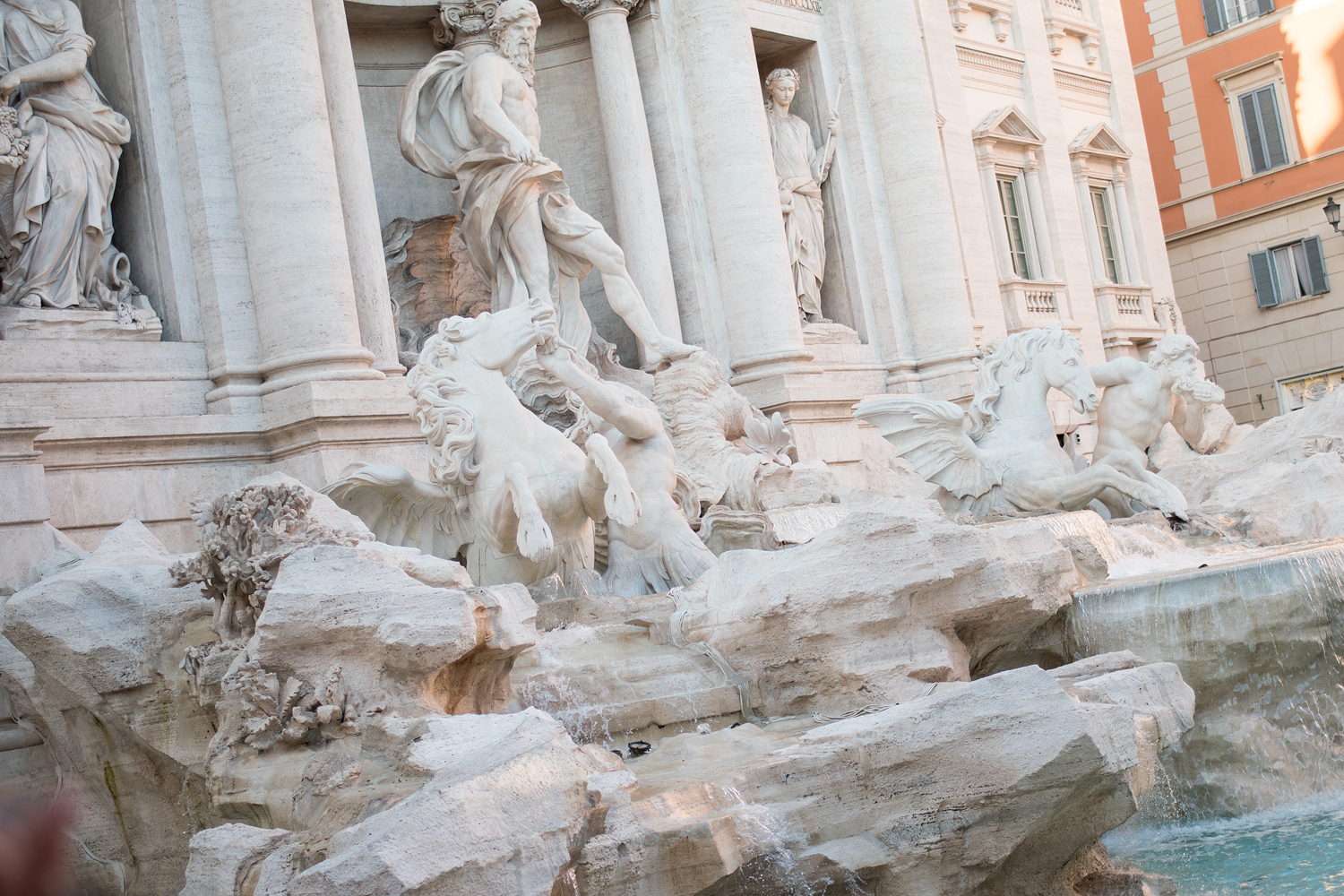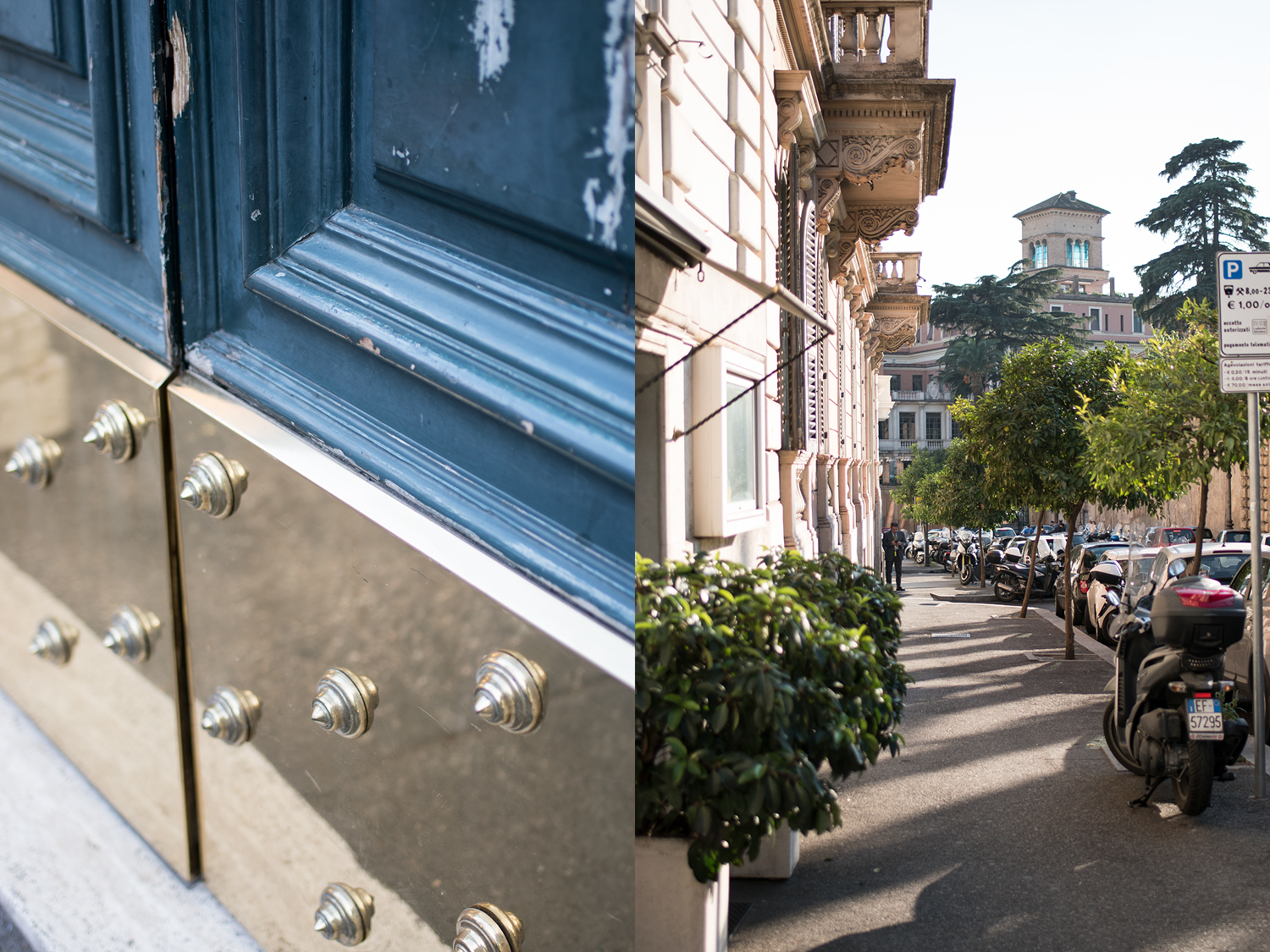 Efter en helt underbar konferensdag spatserade jag och Alexandra ut på stan, vi hann med både Sephora, Spanska trappan och Fontana di Trevi. Efter det åt vi middag på hotellets restaurang och gick sedan vidare till en helt otrolig takterass. Tyvärr tog jag inte med kameran så jag fick några bilder på det.. Lite synd. Men en helt underbar dag!
I morgon kommer inlägget om dagens presentationer. Be prepared!