Festa loss med The Body Shops tre partylooker för vintersäsongen; Rock the Night, Go for Gold och A True Romance. Var och en av lookerna innehåller en ögonpalett, ett nagellack, supertrendiga Matte Lip Liquid och skimrande Eye Colour Stick.
Go for Gold
Varma, gyllene toner med generösa inslag av glänsande skimmer får kontrast av starka ögonbryn och matta plommonfärgade läppar i den här moderna varianten av en cocktail-fest-klassiker. Lägg till glittrande guldnaglar för den ultimata trendfaktorn.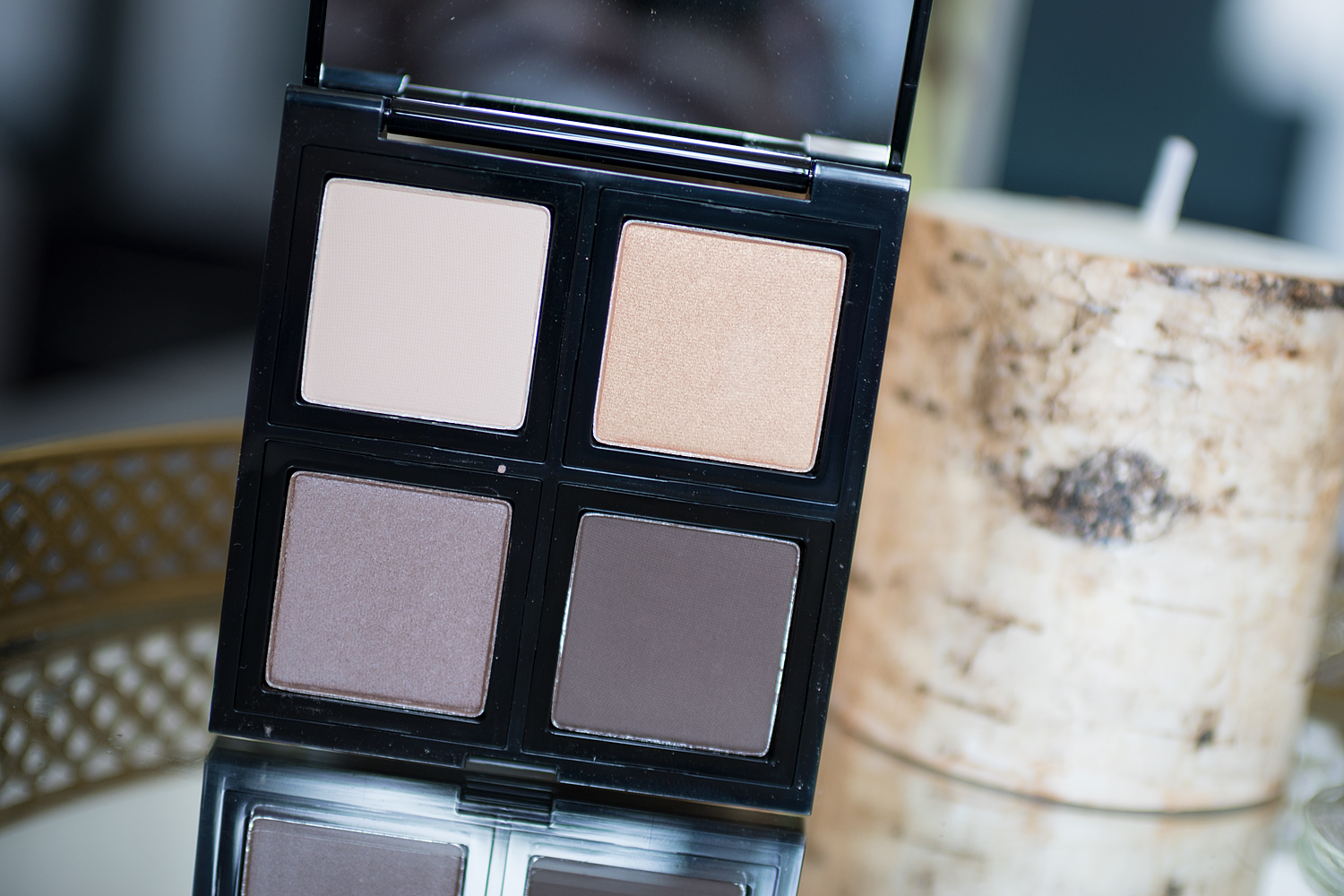 Go for Gold Eyeshadow Quad, 245 SEK
Jag har inte skrivit om TBS ögonskuggspaletter Down to Earth ännu (idk why) men detta är alltså deras nya palettdesign. Go for Gold är en klassisk palett med en matt beige, en guldskimrig, en skimrig brun och en matt kall brun skugga – perfekt till vintern för en varm sotning.
Gold Foils Nail Polish (Limited Edition), 95 SEK
Ett lack med genomskinlig bas och oregelbundna guld-flakies (kan ses i denna lackning). Blir jättefint på!
Nevada Gold Eye Colour Stick, 145 SEK
En krämögonskugga i stick-format. Nevada är en champagnefärgad nyans som ger mycket skimmer och lyster. Dock jag har inte testat den på ögonen än så jag kan inte säga något om hållbarheten, men det känns som en väldigt lättburen nyans.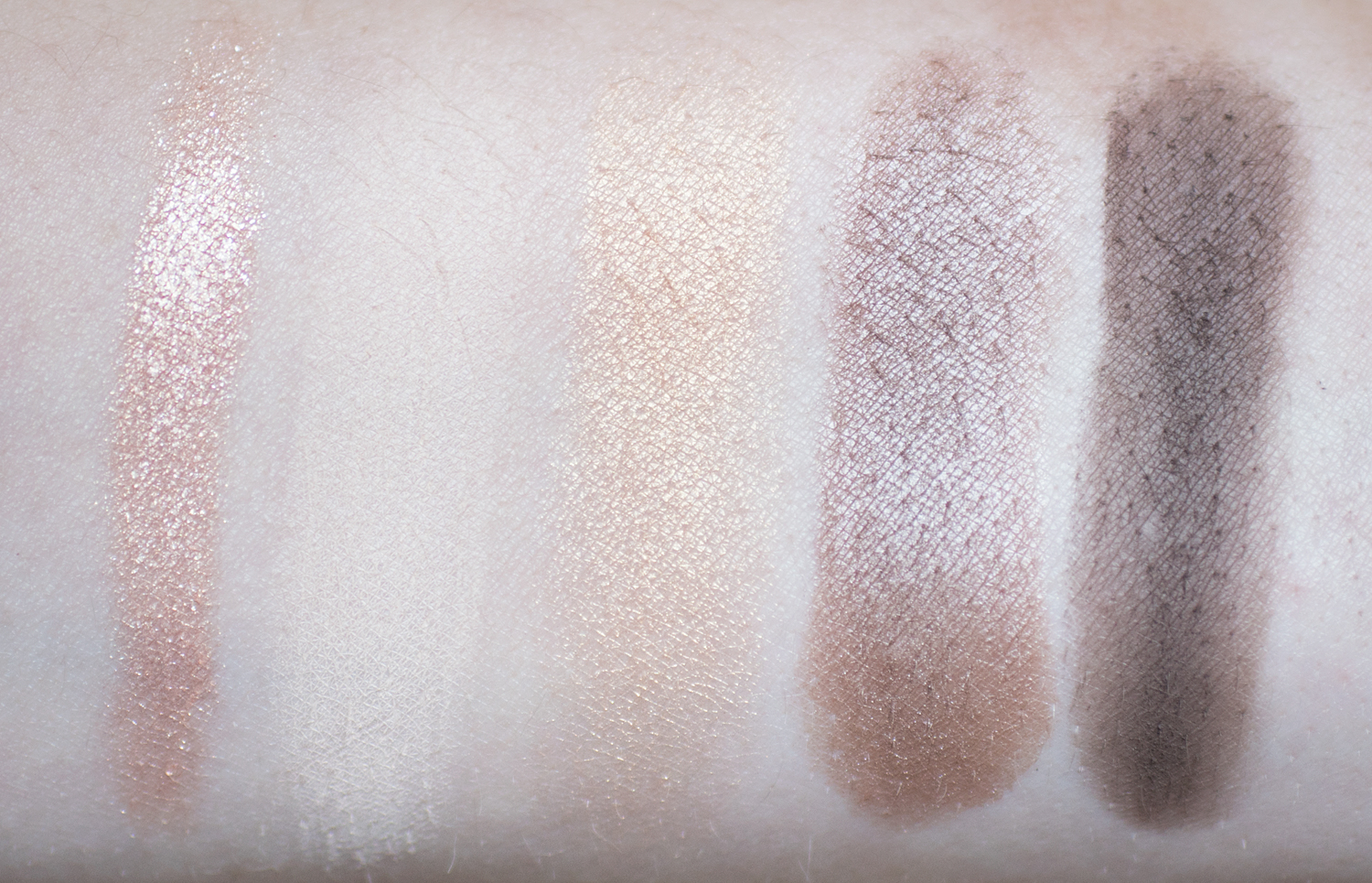 ---
I varje look ingår också varsitt matt limiterat Liquid Lipstick. I Go for Gold ingår Mauritius Dahlia Matte Lip Liquid (95 SEK), vilket också hade varit trevligt att få hem för att göra looken komplett.
Colour Crush™ Matte Lipstick
Det är med stor spänning som The Body Shop lägger till 7 helmatta nyanser till den populära läppstiftskollektionen Colour Crush™. Läppstiften har en kraftig pigmentering och en matt finish som får läpparna att se fylliga ut, och samtidigt kännas bekväma.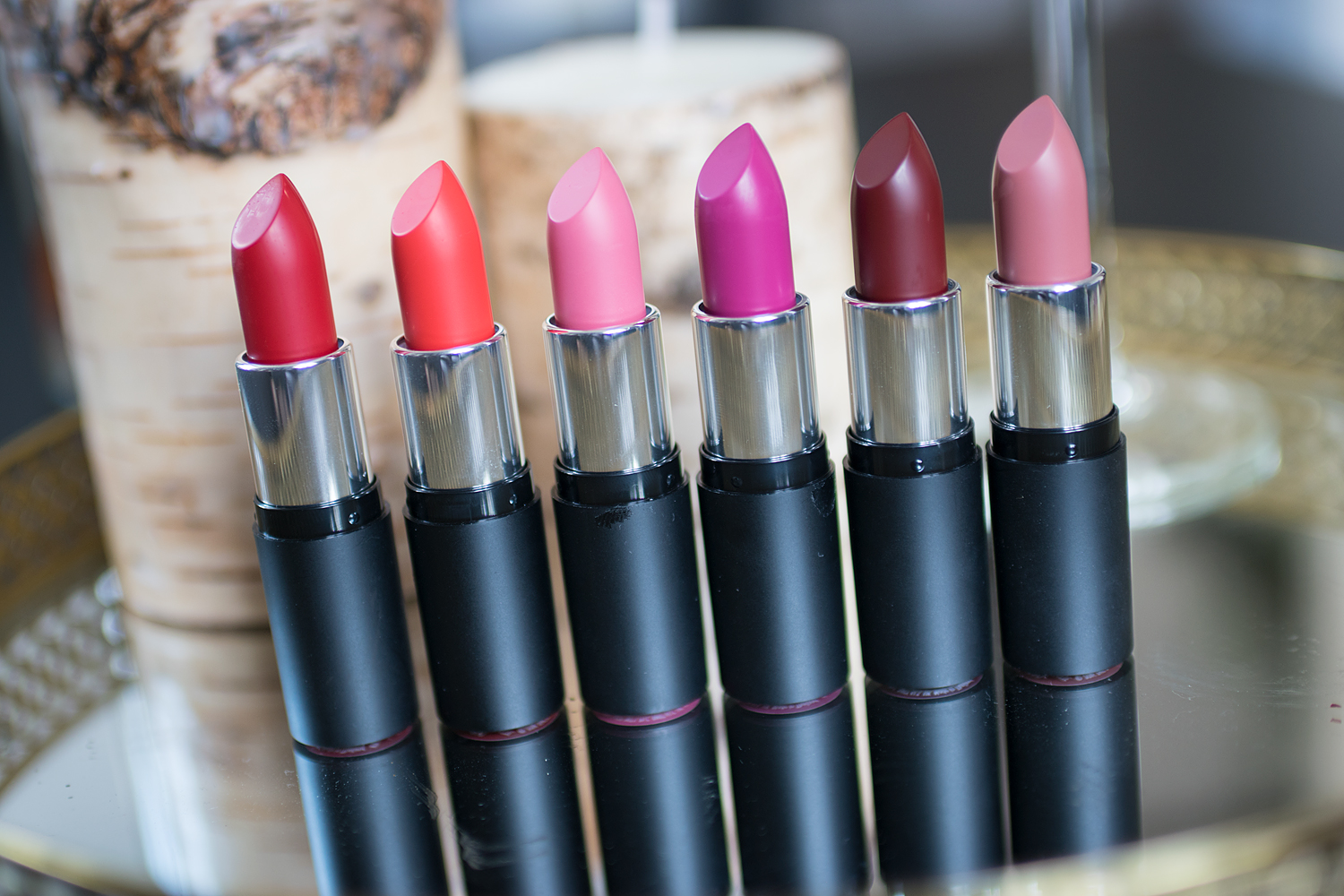 Colour Crush™ Matte Lipstick, 165 SEK
Sju nyanser av matta läppstift för säsongens alla tillfällen. Jag har fått hem sex stycken av dessa.
415 New Orleans Scarlet
410 Havana Red
420 Honolulu Pink
425 Lima Magenta
429 Osaka Plum
430 Sienna Rose
(423 Rio Fuchsia) – Ej med på bild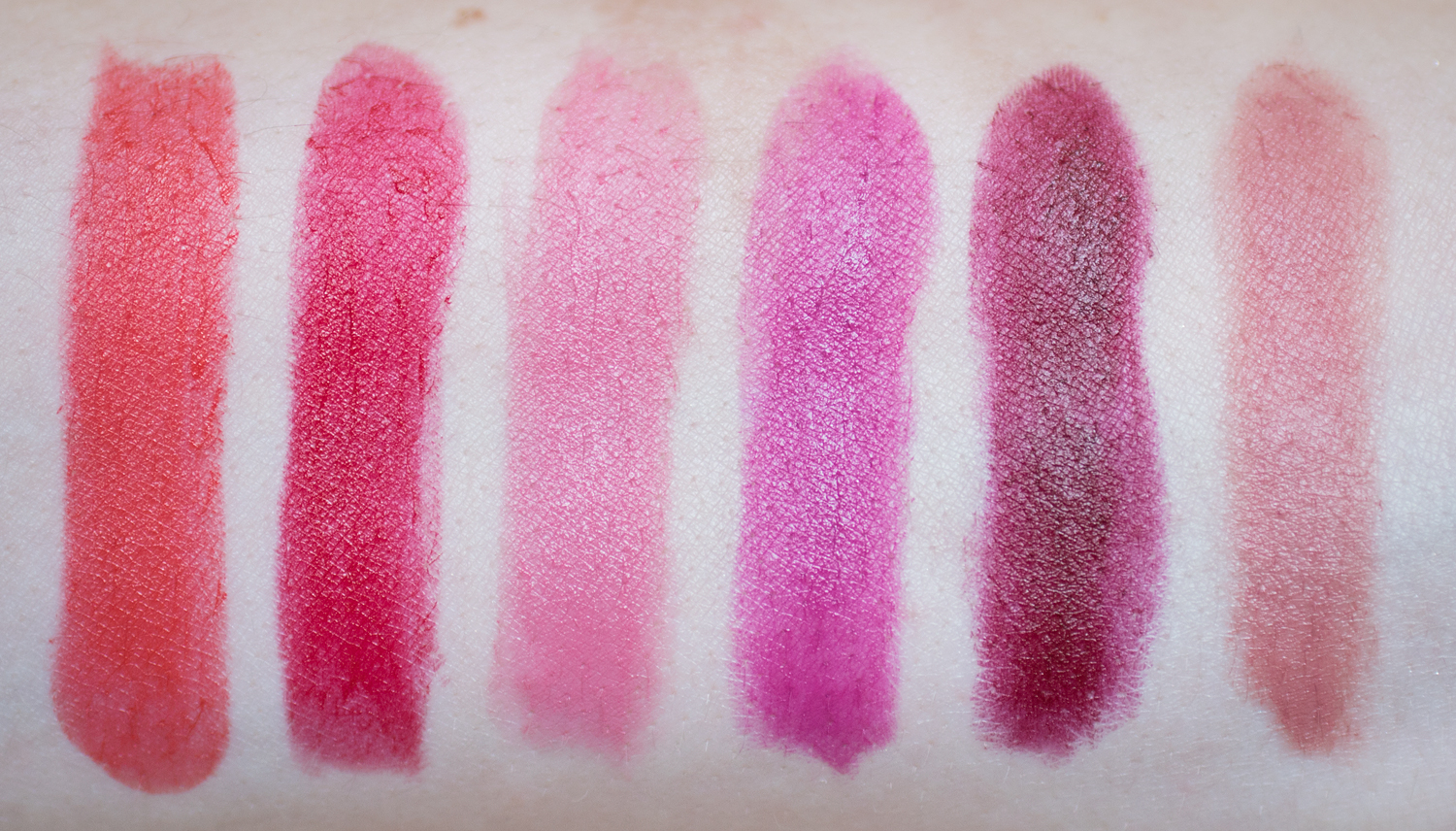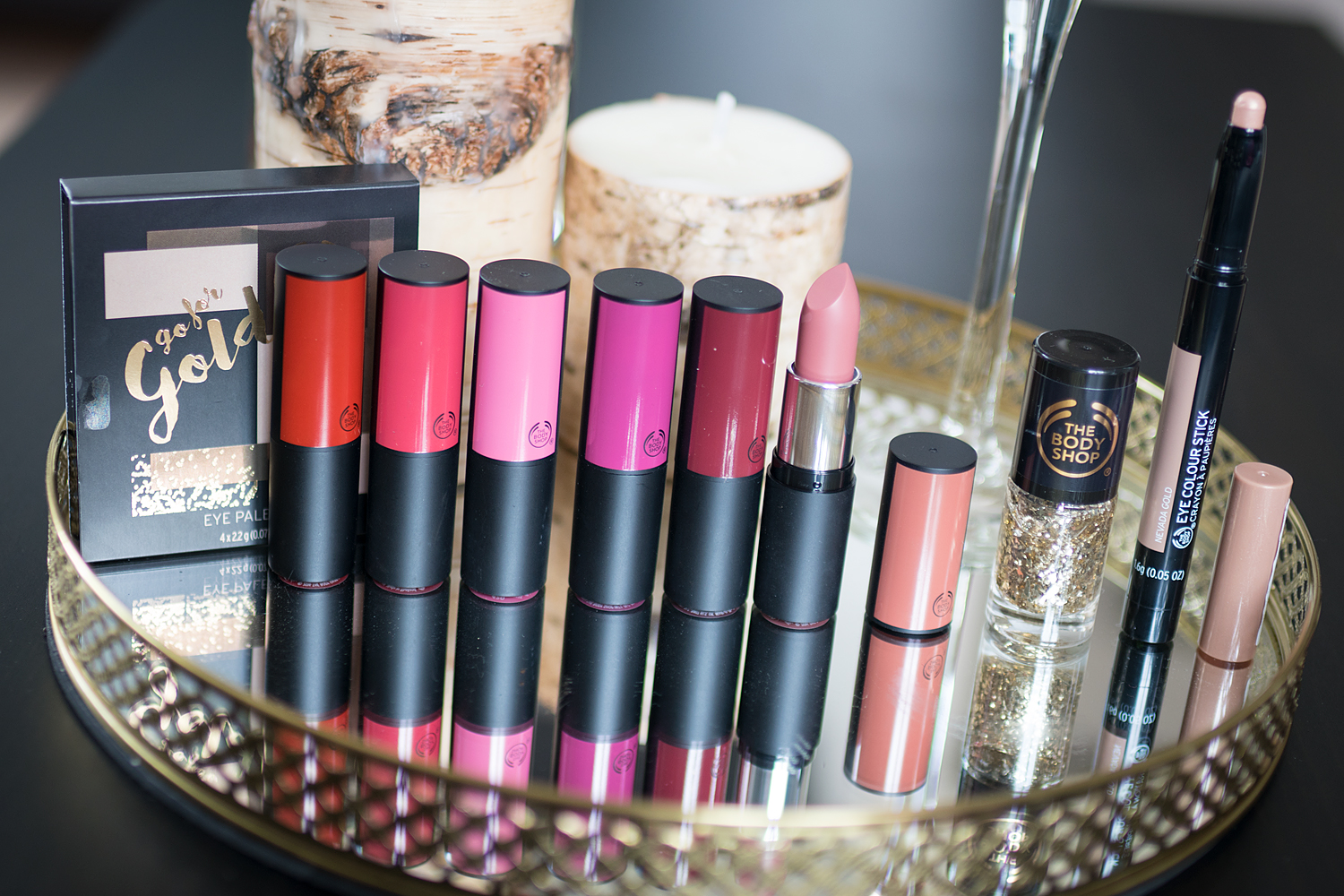 Fina vinterlooks! Finast är nog produkterna i looken A True Romance. Älskar lila och nyanserna var helt rätt för mig. Läppstiften är silkiga och pigmentrika, gillar nästan alla nyanser (förutom den orangeröda ofc). Osaka Plum är en given favorit så här års, men även Sienna Rose – perfekt to-go nyans!
Vad tycker du om TBS vinterlooks? Kommer du spana in något?