Vem älskar inte hemmaspa? En stund bara för sig själv. Perfekt nu till hösten med sitt regn och rusk! För ungefär ett år sedan lanserade The Body Shop sin SPA of the World-serie, och nu kommer 5 stycken nya produkter.
Andas. Slappna av. Fantisera. Låt The Body Shop ta dig till en plats av frid och lugn. Den unika Spa of the World™-kollektionen har hämtat inspiration från de mest uppskattade skönhetsritualerna från jordens alla hörn. Finns det någon bättre plats att efterlikna dem och njuta av den ultimata spaupplevelsen än hemma i sitt alldeles egna badrum?
DEN UPPFRISKANDE RITUALEN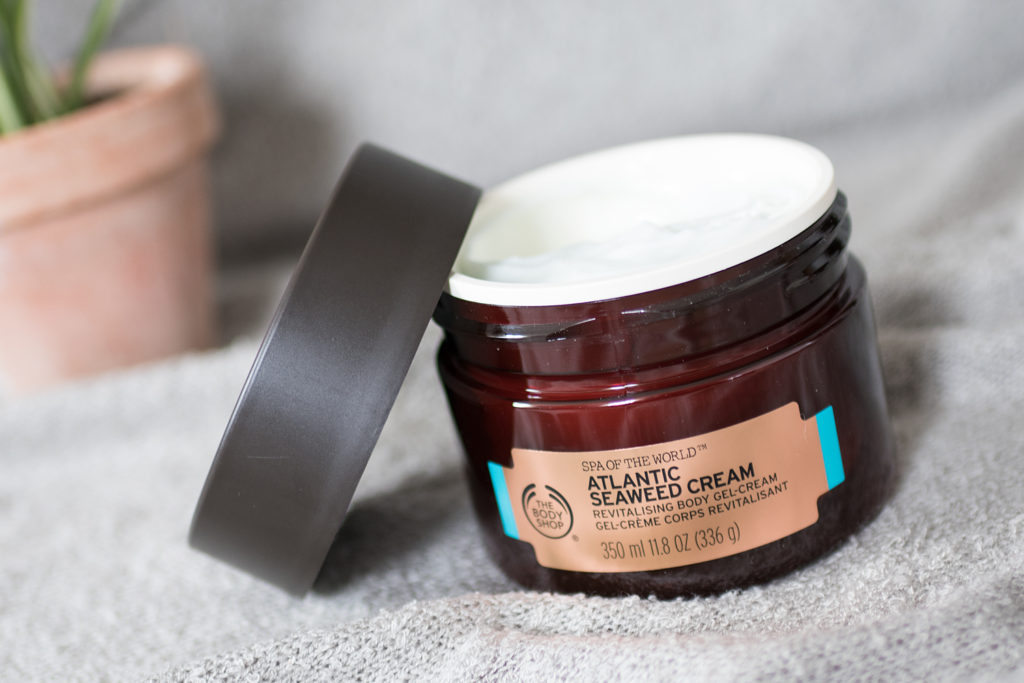 Atlantic Seaweed Gel Cream, 325 SEK
Runda av en lång dag på fötter med en uppfriskande ritual för att få ny kraft. Den lätta och uppfräschande gelkrämen har genomsyrats av tång och mentol.nDen lätta fuktighetsbevararen friskar upp kroppen och med sin underbara havsdoft är det här en perfekt partner till Mediterranean Sea Salt Scrub.
Till skillnad från den hemska Mediterranean Sea Salt Scrub (recension) som man nu kallar den, fd. Dead Sea Salt Scrub, är detta en lätt och härlig kräm som bara ger en fräsch doft och sjunker in snabbt i huden utan kladdig yta efter sig.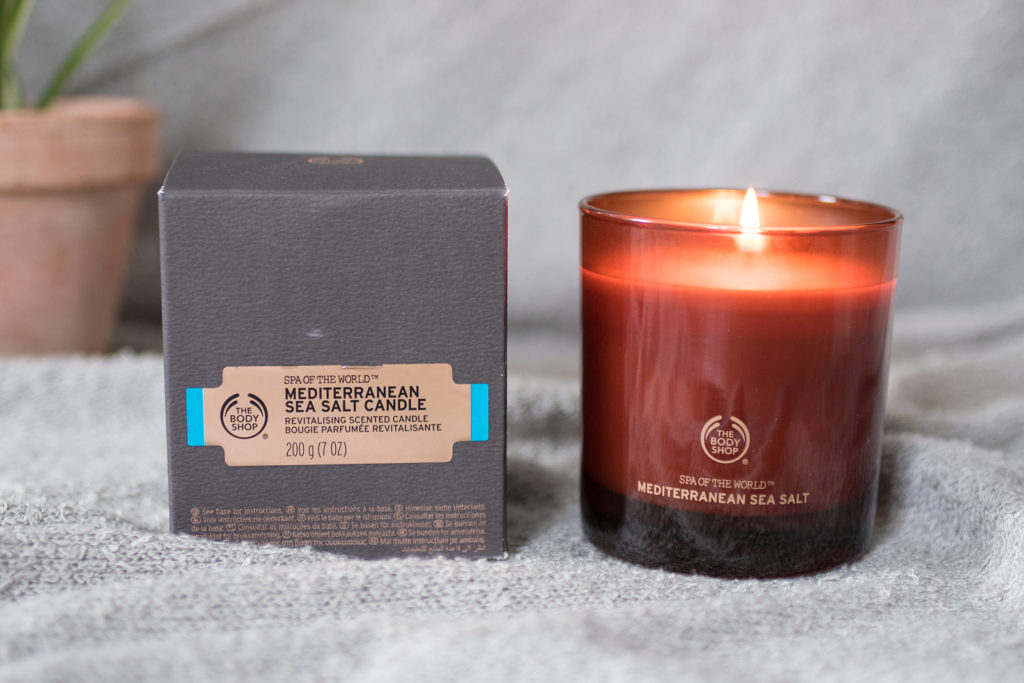 Mediterranean Sea Salt Scented Candle, 145 SEK
Tänd ett Sea Salt Scented Candle, som har ljusvax av rapsolja och shiasmör, och njut av de salta, blommiga och marina doftnoterna som en del av den uppfriskande ritualen.
Ett ljus som jag direkt satte in på badrummet på grund av sin fräscha och marina doft.
DEN NJUTNINGSFULLA RITUALEN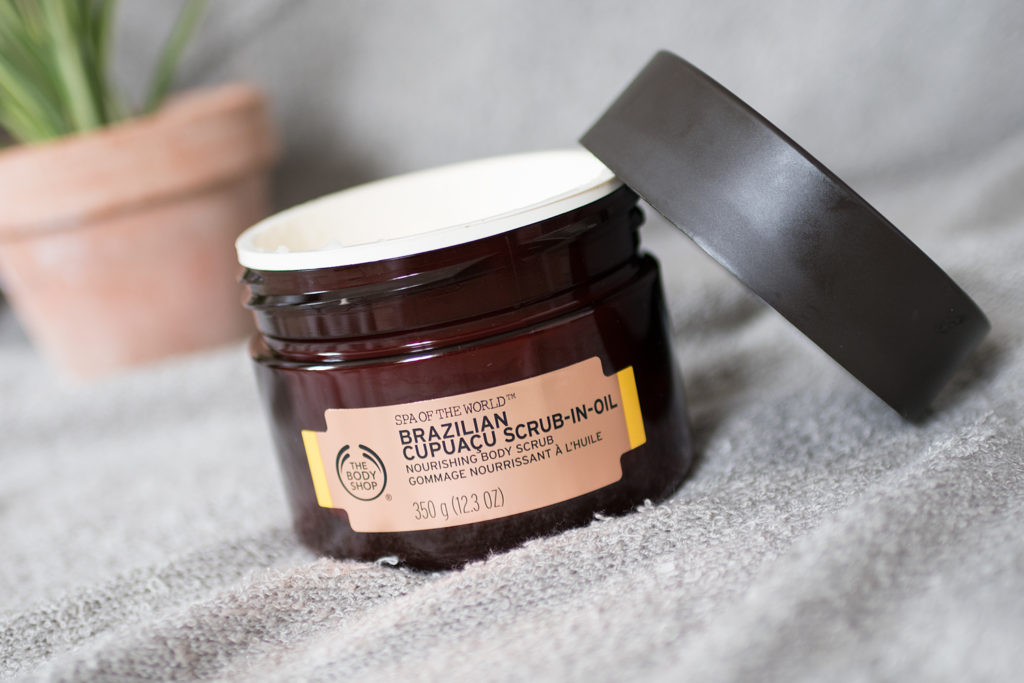 Brazilian Cupuacu Scrub-In-Oil, 295 SEK
En näringsrik kraftig olja omsluter ett tjockt, texturerat lager av saltkristaller. Den här kombinationen kan blandas ihop på så sätt att man väljer den nivå av exfoliering som är rätt för huden. Oavsett om det handlar om en lätt exfoliering eller en tuffare variant blir resultatet en underbart mjuk hud med lyster, fuktighetsbevarad och med en nötigt lyxig doft.
Precis som med Sea Salt Scrub lämnar denna oljeskrubb en fet hinna på huden, men inte alls i den grad. Jag avskyr när den oljiga känslan inte försvinner, så efter att ha handdukstorkat sig känns det ändå helt okej. Huden känns mjuk och återfuktad och doften är definitivt det som får mig att använda produkten – en nötig, varm och blommig doft.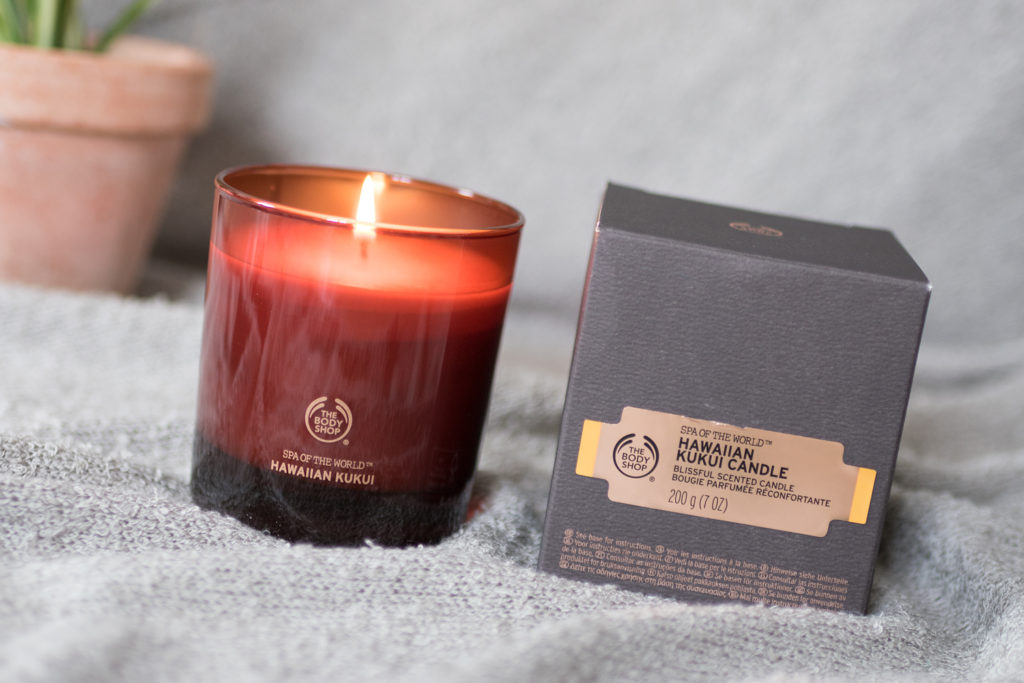 Hawaiian Kukui Scented Candle, 145 SEK
Tänd ett Hawaiian Kukui Scented Candle, som har ljusvax av rapsolja och shiasmör, och njut av de solvarma doftnoterna som en del av den njutningsfulla ritualen och dröm dig bort till paradiset.
En av favoritdofterna i SPA of the World-serien! Att denna doft kommit som ljus också är ju fantastiskt. Jag brukar vilja använda Hawaiian Kukui Cream när jag får massage så nästa gång ska jag vara ännu mer cringy puttenuttig och även tända ljuset. Mys!
DEN AVKOPPLANDE RITUALEN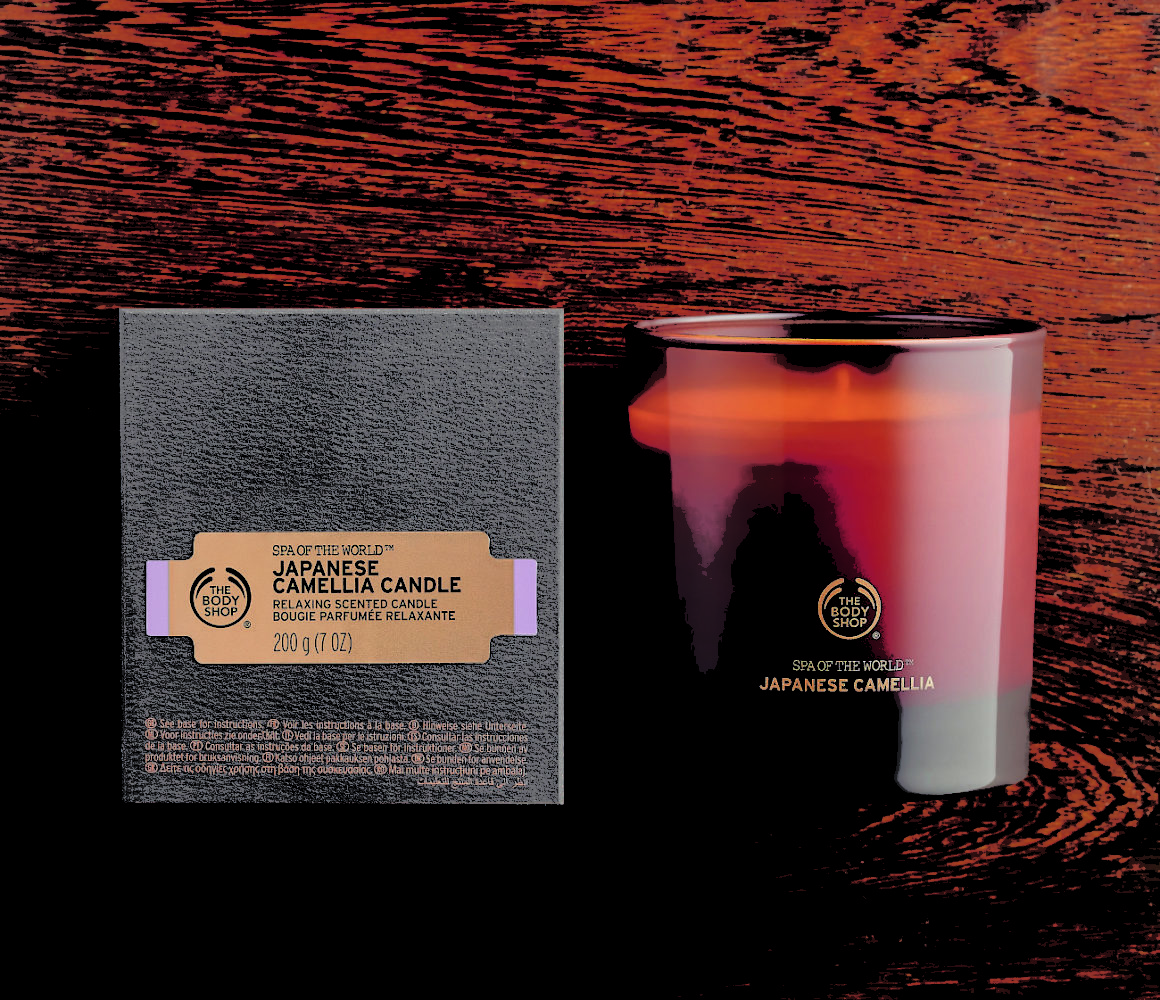 Japanese Camellia Scented Candle, 145 SEK
Den milda och avkopplande doften från kameliablomman har länge varit en del av lugna japanska avkopplingsmetoder. Tänd ett Japanese Camellia Scented Candle, som har ljusvax och shiasmör, som en start på den avkopplande ritualen.
Japanese Camellia tillsammans med Hawaiian Kukui är mina favoriter, har redan använt mer än hälften av krämen, så jag kommer definitivt att spana in detta ljus när jag springer förbi TBS nästan gång.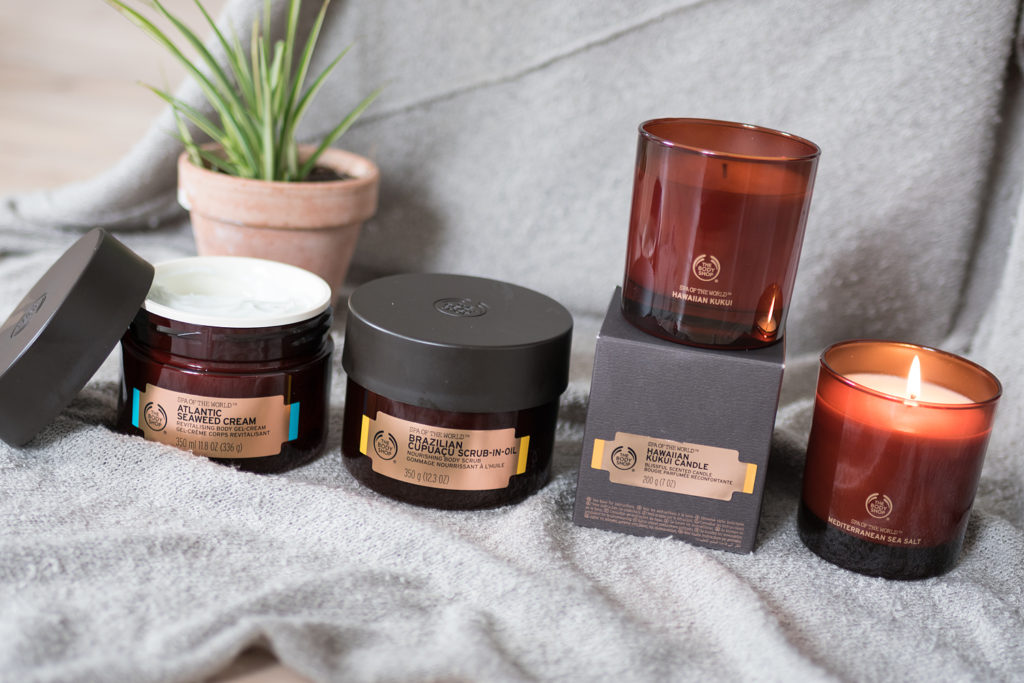 Spridda skurar som alltid. Men allt som allt gillar jag de flesta av produkterna och jag gillar verkligen att TBS satsat på doftljus som komplement i sina nya kollektioner för härlig SPA-känsla. Jättekul eftersom jag älskar doftjus. Har inte ens eldat mitt Frosted Plum-ljus från förra året för att jag inte vill att det ska ta slut, haha!
Har du testat någon av SPA of the World-produkterna? Och kommer du kika på någon av nyheterna?