TB-boxen Höst 2016 är här! En stor låda med allt från läppstift till after sun bodybutter.
BaByliss Paris lanserar The Foundation Sponge Brush (rek. pris 129 SEK), en makeupsvamp med handtag likt den Foam Applicator från ECO Tools. Mitt problem med denna typ av makeupsvamp är att det inte känns som att man kan få den helt ren. Dessutom är just denna modell väldigt hård.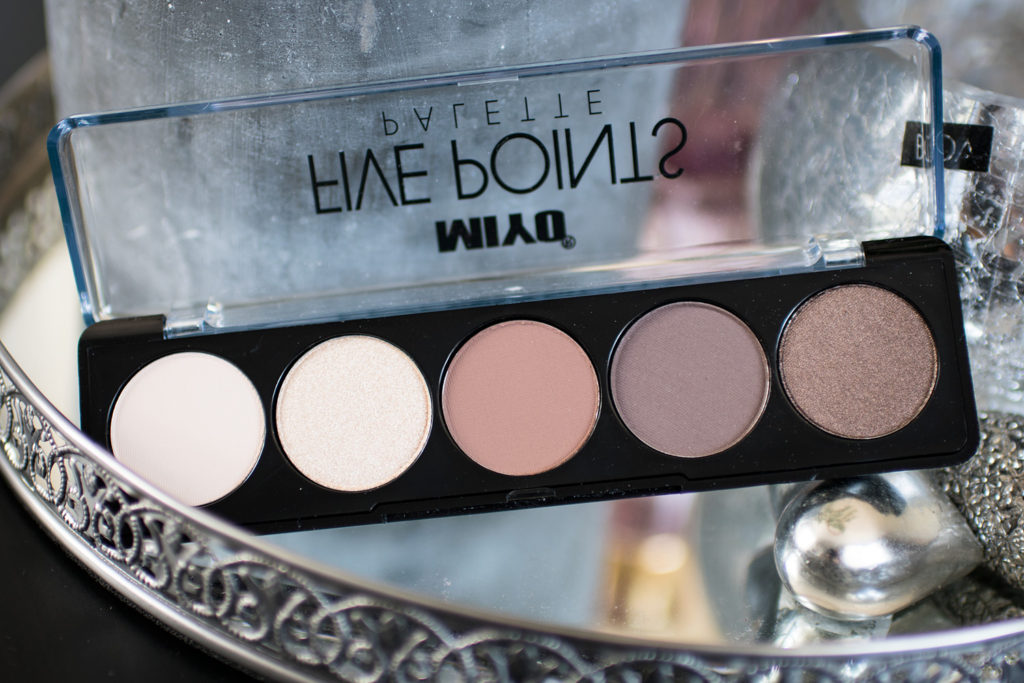 MIYO Five Points Palette – 01 We are Golden (75 SEK) är en palett med neutrala nyanser. 3 matta och två skimriga. Var väldigt skeptisk till den här paletten då jag dels inte har haft bra erfarenheter med MIYO förut och dels för att jag redan har ungefär hundra paletter sedan innan som ser ut exakt så här – men jag blev imponerad av både pigmentering och krämighet på skuggorna. Endast den i mitten som var lite knepig att få en swatch på. Kommer i 7 olika färgkombinationer.
Formula PURA by Deborah Milano är ett nytt sminkmärke som är ett märke utan tillsatser. Jag har fått hem No 13 Nail Enamel (rek. pris 129 SEK) som är ett klarrött nagellack med ingredienser baserade på potatis, majs, vete och maniok.  Lipstick 10 Brick Red (rek. pris 79 SEK) är ett klassiskt rött läppstift med en mjuk formula baserad på de naturliga ingredienserna sheasmör, aprikosolja och arganolja. Till sist har vi Mascara Black (rek. pris 149 SEK) som är en volymgivande mascara berikad med naturliga ingredienser.
Ganska tråkiga förpackningar och det turns me off lite om jag ska vara helt ärlig. Dock är dessa tre produkter perfekta att skapa den klassiska looken med. Men tråkiga.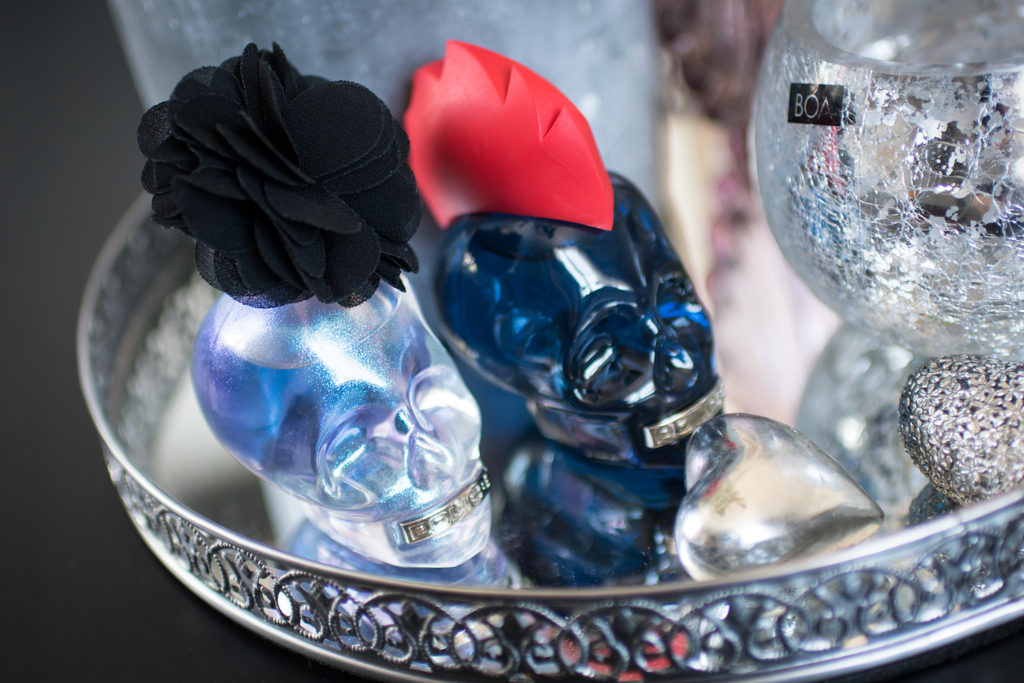 Police TO BE Rose Blossom EdP och TO BE Rebel EdT (199 SEK), två nyheter för honom och henne i sina omtalade flakonger i döskalleform. Jag har lite av en hatkärlek till dem på något sätt. Flaskorna är söta men samtidigt lite tacky. Rebel luktar jättegott och det tycker herren i huset också, Rose Blossom är lite på gränsen till för mormor-aktig för mig, det är något med vaniljnoter i basen som får mig att rygga tillbaka. Men den duokromglittriga skallen är jag svag för.
TO BE Rose Blossom EdP
Toppnoter Päron, mandarin
Hjärtnoter Gardenia, jasmin, heliotrop, lakrits
Basnoter Vanilj, mmber, mysk, patchouli, ceder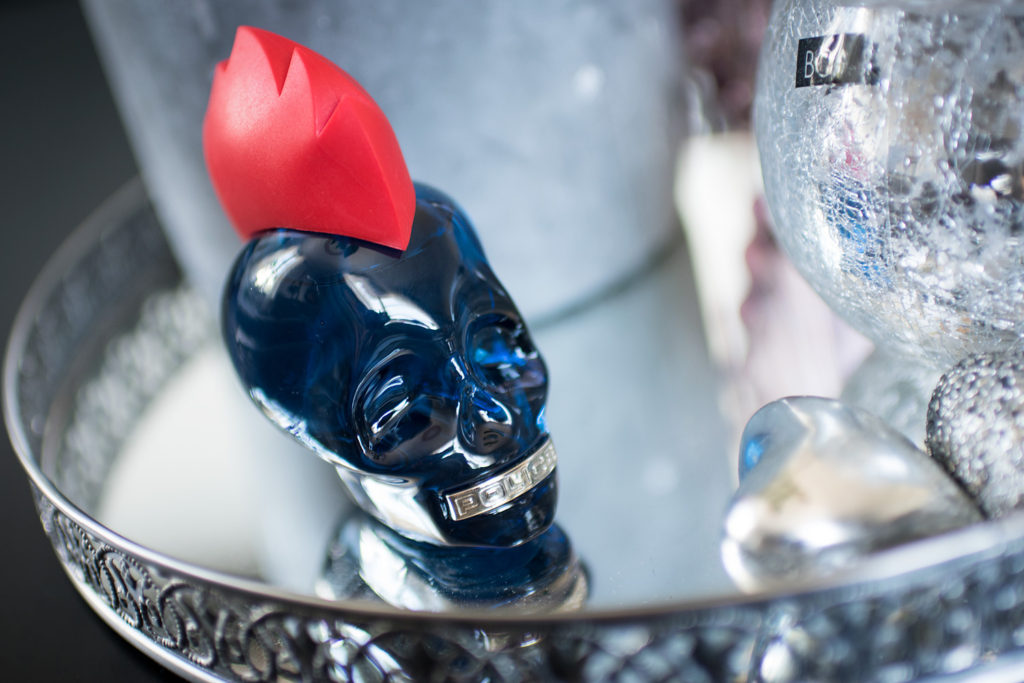 TO BE Rebel EdT
Toppnoter Grapefrukt, violblad, muskot
Hjärtnoter Salvia, marina ackord, apelsinblomma
Basnoter Tränoter, vetiver, vit mysk
Inga nyheter men…
Hawaiian Tropic After Sun Body Butter (109 SEK) är en krämig body butter som återfuktar under 12 timmar och ger näring och smidighet åt huden. Den kan användas dagligen för att underhålla solbrännan och har även en kylande effekt som efter-sol-produkt.
Detta är en av mina favoriter i boxen. Älskar HT och den underbara kokosdoften. Jag hade faktiskt tänkt att köpa med denna till min utlandsresa i våras, men den var då slut där jag ville köpa den och så hade de den inte på Rhodos så det rann ut lite i sanden. Hur som haver en superskön kroppskräm som får mig att längta tillbaka till sommaren!
Ziaja Subtle Bronze Face Cream (49 SEK) är en ansiktskräm som ger en lätt, naturlig solkysst ton – utan risk för ränder. Ett märke jag aldrig hört talas om eller sett förut. Är också väldigt skeptisk till allt annat än Eucerin nu och vågar inte testa något annat nu när min hud för en gångs skull varken är för torr eller fet. Plus att jag tror att det skulle se roligt ut om jag inte BUSar kroppen men använder denna till ansiktet. Vad tror du?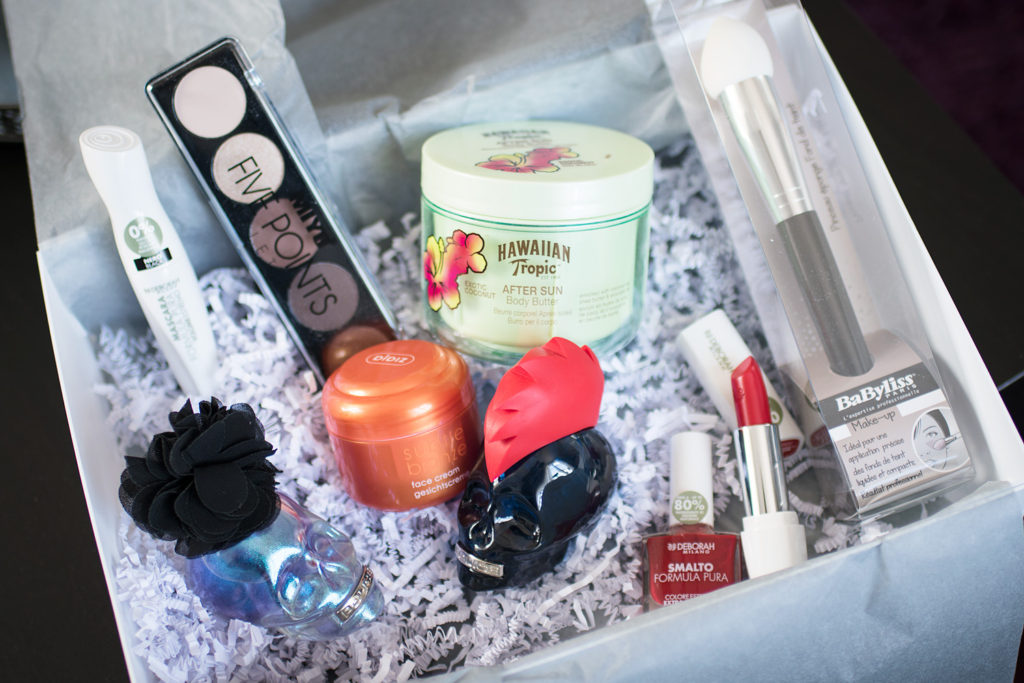 Som alltid finns det både guldklimpar och bottennapp i dessa boxar – och förutom ansiktskrämen ska jag utmana mig själv med att använda de produkter jag inte är så sugen på att testa – för vem vet? Kanske hittar nya oväntade favoriter.. Jag ska också testa Rose Blossom trots att det tar emot. I annat fall kan jag ju ha flaskan som prydnad.
Har du testat någon av produkterna? Eller hittar du något intressant i boxen?