…men när jag fick se pressmeddelandet om The Body Shops julkollektioner kunde jag inte hålla mig från att skriva om dem. Förra året var Frosted Plum min favorit och året innan dess Glazed Apple – men min all-time-favorite kommer alltid att vara Cranberry Joy.
Varje år lanserar TBS tre julkollektioner i Limited Edition – och i år är inget undantag. Dock är kollektionerna snarlika föregående års kollektioner, men jag kan förstå varför! Årets dofter heter Vanilla Chai, Spiced Apple och Frosted Berries.
Alla tre julkollektioner består av sju produkter för kroppen och har kompletterats med två lyxiga julgåvor innehållande urval av kollektionerna:
Body Butter, 185 SEK
Shower Gel, 70 SEK
Body Lotion, 155 SEK
Lip Balm, 95 SEK
Hand Cream, 50 SEK
Bath Foam, 185 SEK
Shimmer Mist, 125 SEK
Festive Tin, 185 SEK
Innehåller Body Butter, Body Scrub, Shower Gel och Body Lotion i resestorlekar
Tin of Delights, 465 SEK
Innehåller Body Butter, Shower Gel, Bath Foam och Lip Balm i stora storlekar
Vanilla Chai med handplockad vanilj från Madagaskar
Varm och inbjudande – en doft som sveper in alla sinnen. Krämig mjölk och lockande vanilj peppras med noter av varm kanel, kardemumma och brunt socker för en varm och kryddig doft.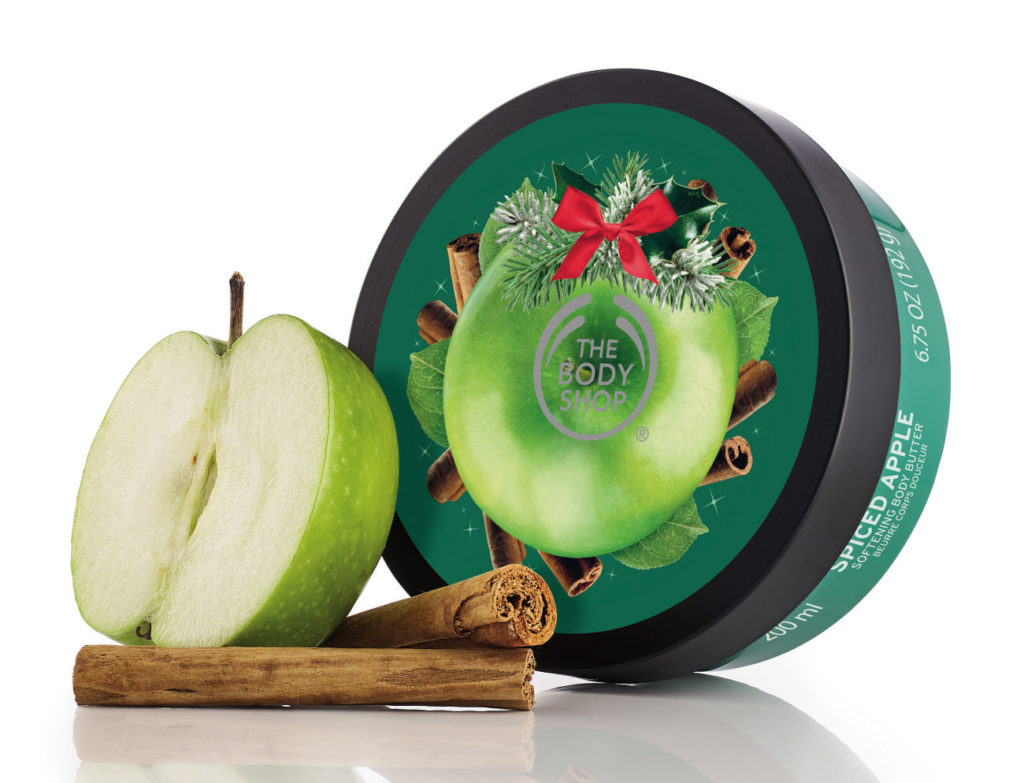 Spiced Apple med kallpressad äppelkärnolja från Alperna
En klassisk juldoft! Den här aptitretande doften fångar verkligen kärnan av vintersäsongen. Aromen av nyss bakade äpplen värms av noter av kanel, och fräschas upp av krispig apelsin och vita blommor för en fantastisk doft som är lätt att välja.
Frosted Berries med tranbär från Nordamerika
Oemåtståndligt saftigt – ett Instagramvärdigt vinterrecept för att verkligen väcka sinnena. Friska noter av tranbär, svarta vinbär och hallon balanseras med vita blomster, krämig pralin och söt vanilj till en underbar bärblandning.