Den 23 augusti lanserar The Body Shop 5 stycken ansiktsmasker som är fullproppade med superfoods, mums för huden! Tillverkade av 100% vegetariska ingredienser och skapade utan parabener, paraffiner, silikoner och mineraloljor. Tre av maskerna är t o m. helt veganska.
"Välj att maximera fukt, näring, detox, fräschör eller lyster. Eller gör som proffsen och multimaska: kombinera masker för just ditt behov."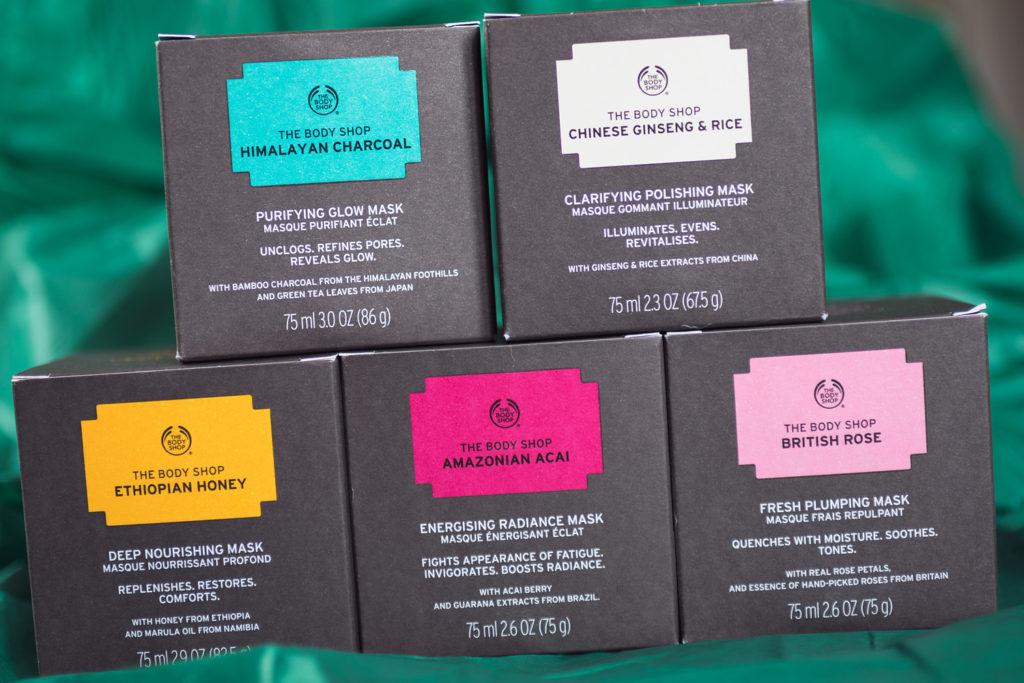 Varje burk bär inspiration från traditionella skönhetsknep från hela världen, och varje burk bär en hemlig kraft, från rengörande till vårdande för att hjälpa din hud att både kännas och se lika bra ut som du gör på insidan.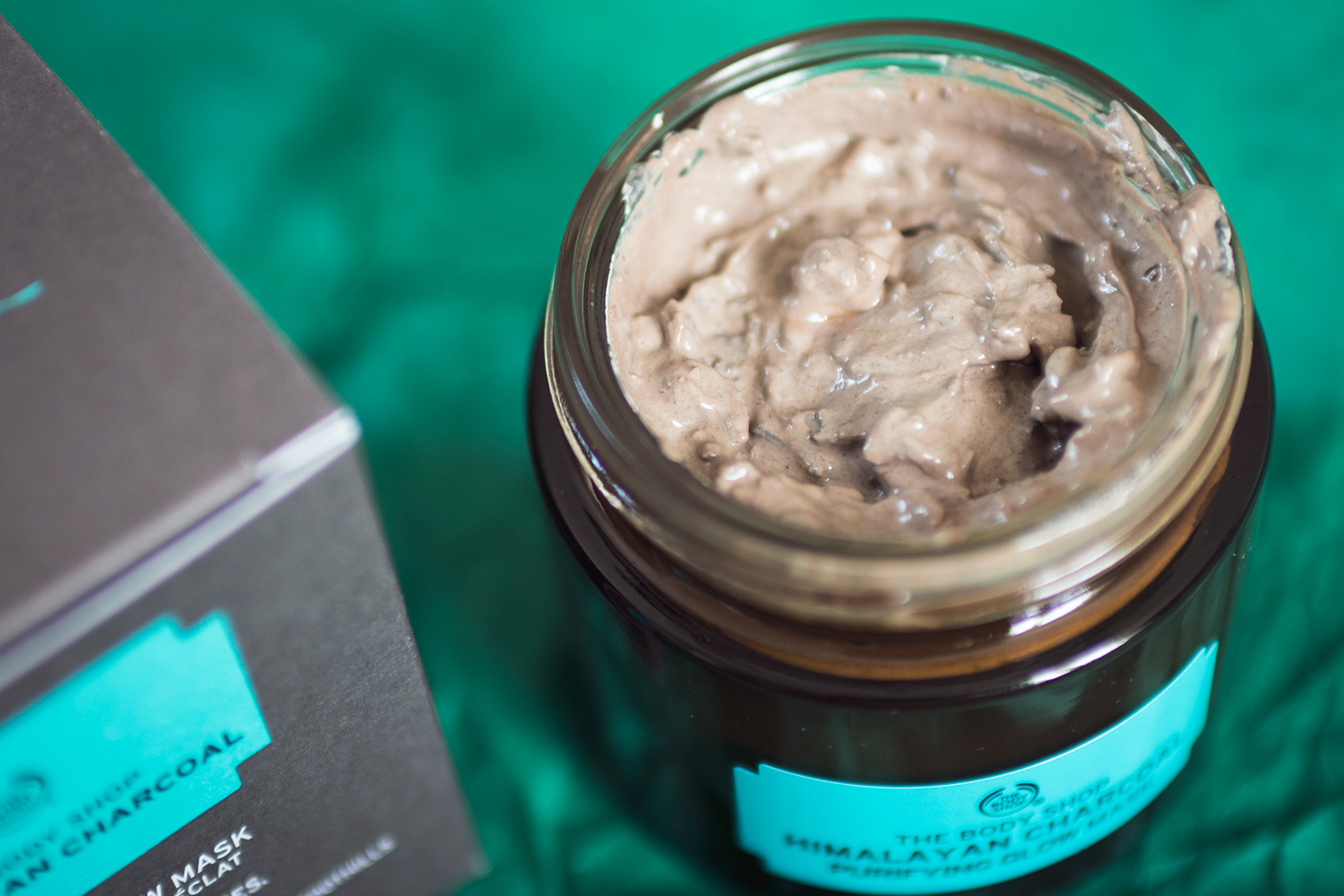 Himalayan Charcoal Purifying Glow Mask
En pirrande lermask med inspiration från ayurvediska traditioner. För hud som behöver bli av med orenheter och ta fram en fräsch och naturlig lyster. 100% vegansk.
Träkol av bambu djuprengör huden och tar bort överflödig olja.
Grönt te innehåller höga halter av antioxidanter och katekiner som hjälper till att exfoliera huden.
Tea tree-olja hjälper till att ge en klarare hud.
Chinese Ginseng & Rice Clarifying Polishing Mask
En krämigt exfolierande mask med inspiration från kinesiska traditioner. För hud som behöver intensiv vård för att ta bort glåmighet och ojämnheter. 100% vegetarisk*.
Ginsengextrakt känt för sina åtstramande och uppfriskande egenskaper för huden.
Risextrakt är traditionellt använt för att fuktighetsbevara huden och ge den lyster.
Sesamfröolja med höga halter av olje- och linolsyra mjukgör huden.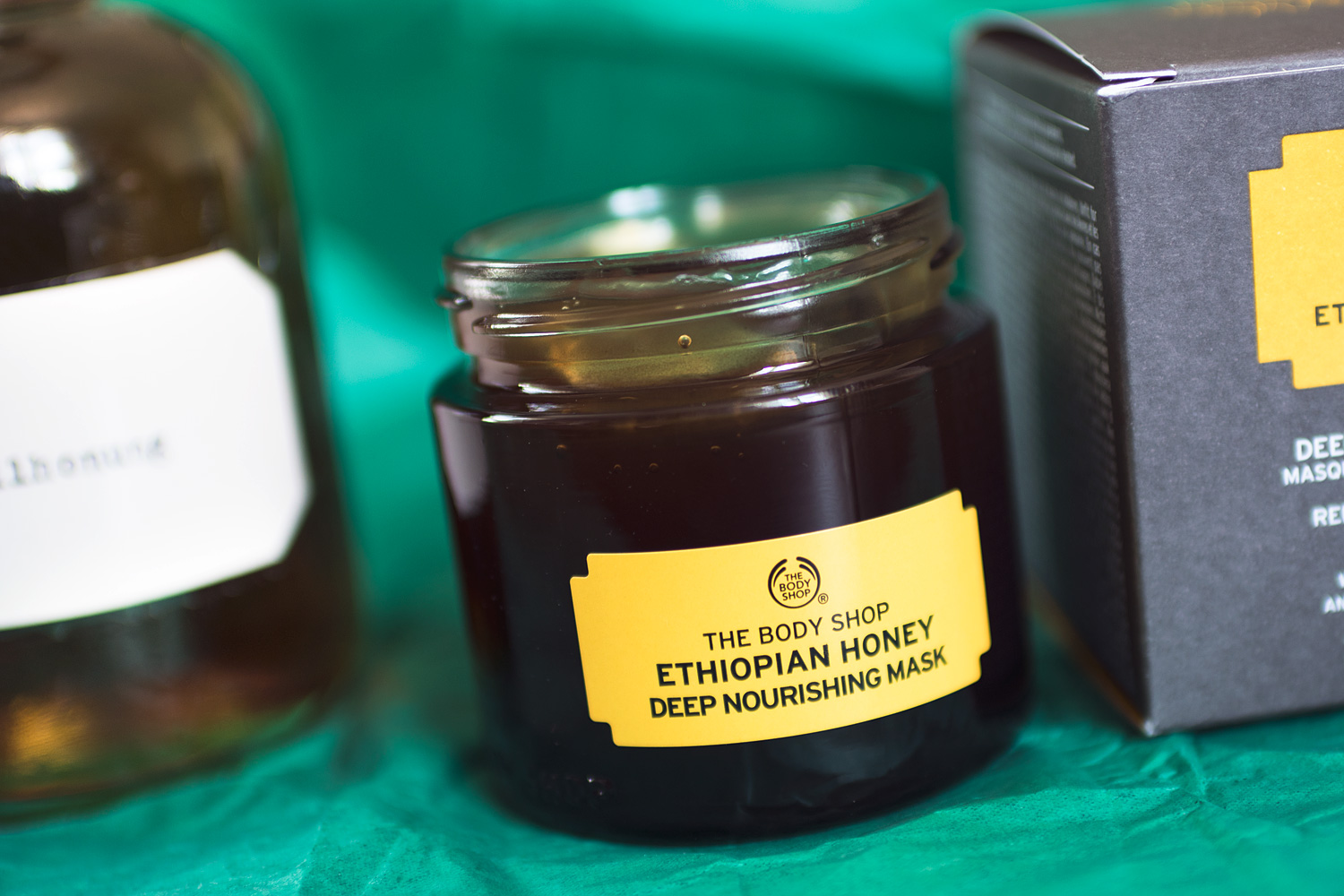 Ethiopian Honey Deep Nourishing Mask
En lyxigt smältande honungsmask med inspiration från afrikanska healingritualer. För hud som behöver intensiv näring för att kännas mjuk och len igen. 100% vegetarisk*.
Honung har höga halter av näringsämnen som fuktighetsbevarar och vårdar sliten hud.
Marulaolja en lätt, kallpressad olja, känd för att göra huden mjuk och smidig.
Olivolja är rik på omega 9 som hjälper till att göra huden smidig och fuktighetsbevarad.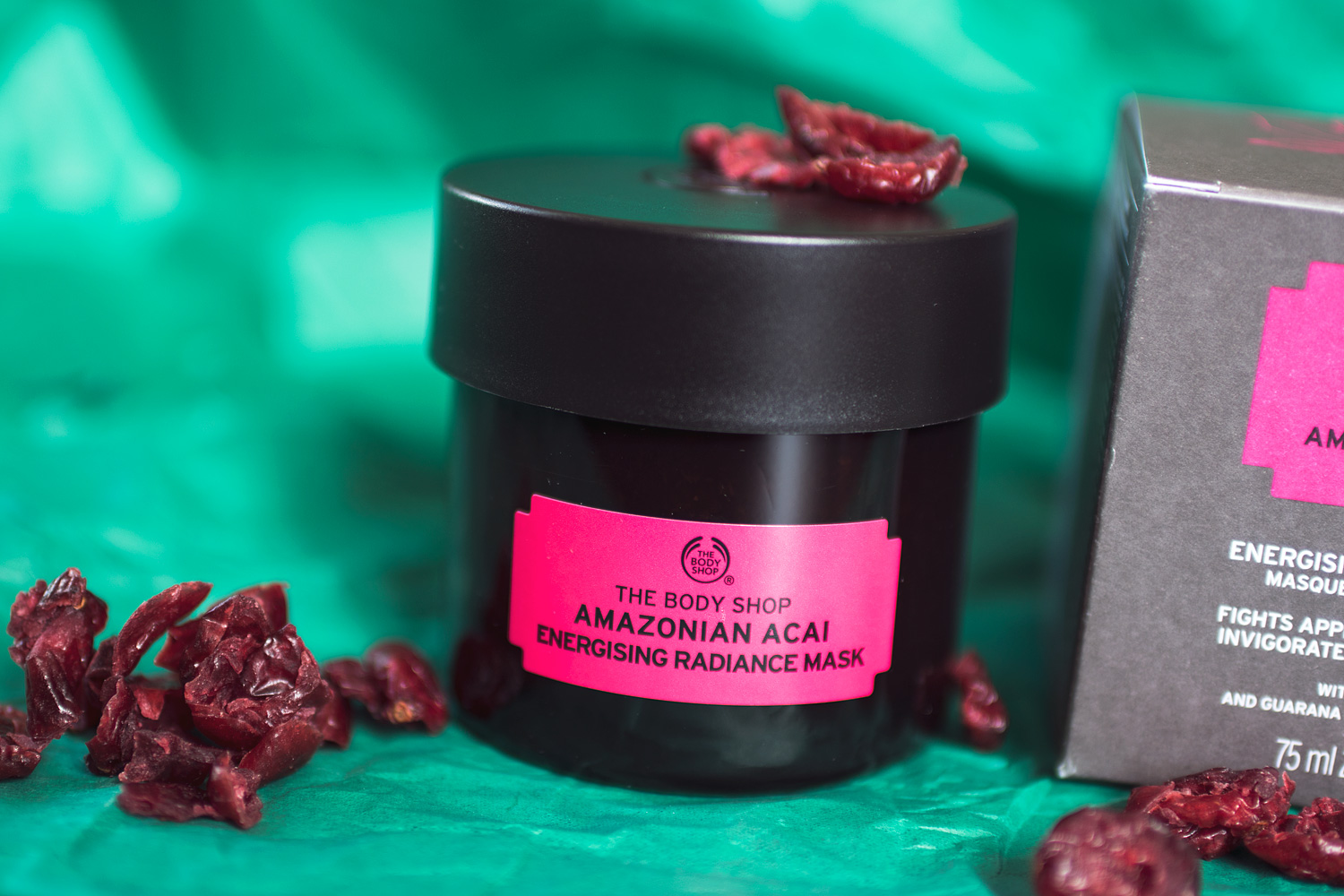 Amazonian Acai Energising Radiance Mask
En saftigt fräsch mask med kraftfulla och naturliga ingredienser med inspiration från ritualer i Amazonas. För hud som behöver en snabb omladdning från trötthet och stress. 100% vegansk.
Acaibärsextrakt har höga halter av antioxidanter och vitamin C för att friska upp.
Guaranaextrakt är känd för sina uppfriskande egenskaper tack vare hög koncentration av koffein.
Babassuolja är en effektiv nötolja som är bra på att mjukgöra, vårda och friska upp huden.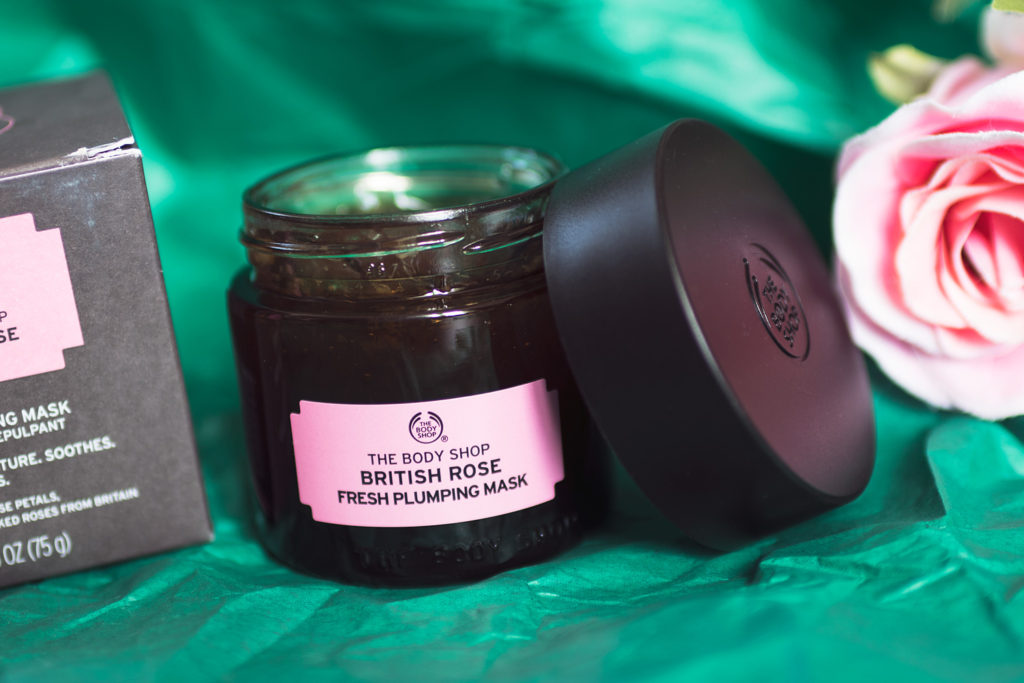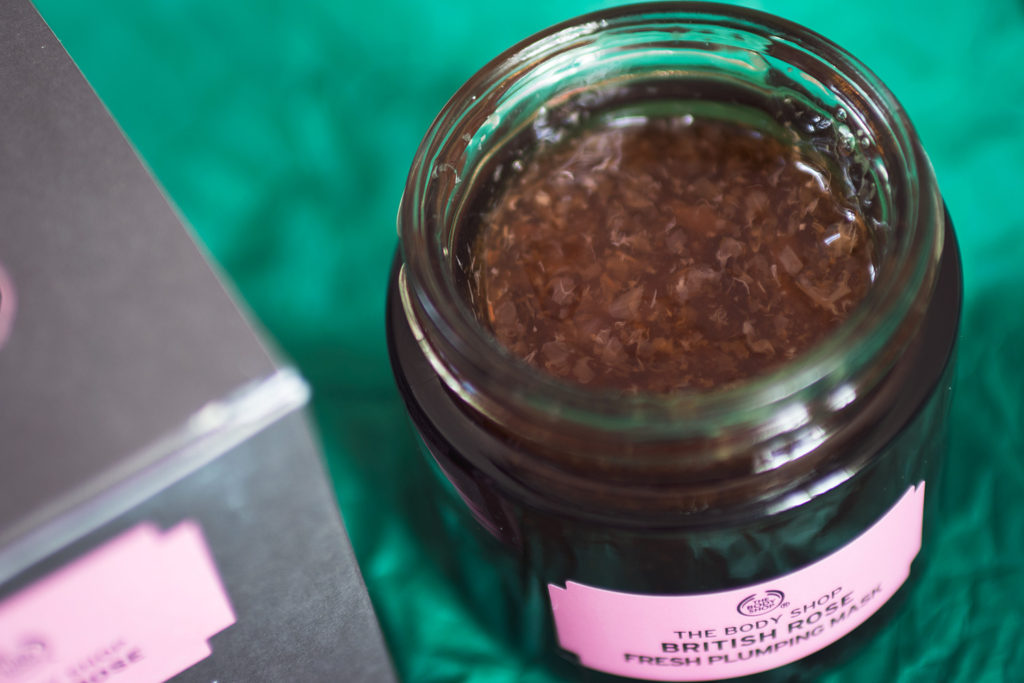 British Rose Fresh Plumping Mask
En uppfräschande gel-mask som genomsyrats av naturliga ingredienser med inspiration från europeiska badritualer. För hud som behöver mättas och få tillbaka fylligheten för att ta fram en daggig lyster igen. 100% vegansk.
Blad och essenser från handplockade rosor verkar fuktighetsbevarande på huden.
Nyponfröolja har höga halter av Omega 3 och 6, hjälper till att vårda huden.
Aloe Vera är känd för sina svalkande och lenande egenskaper.
Jag har sett fram emot dessa ansiktsmasker sedan jag såg Helens vlogg när hon var i England med TBS och kikade på dessa och äntligen har de hittat hem till mig. Jag sitter här i just detta nu och multimaskar med Chinese Ginseng & Rice, British Rose och Ethiopian Honey och känner mig väldigt fräsch även om det ser lite roligt ut. Så vi får se i morgon om huden protesterar eller inte.
Alla masker är väldigt starkt parfymerade, vilket kan vara irriterande om man är känslig – och för mig kan det vara 50/50, ibland reagerar jag jättestarkt på parfym och ibland inte. Men jag tycker att alla luktar supergott, det finns ingen mask som jag inte gillar! Och jag kommer att fortsätta använda dessa och så uppdaterar jag er framöver vad jag tycker om dem.
Men just nu kan jag säga att de känns ok och luktar gott, älskar förpackningarna och kollar man på ingredienserna så är det egentligen ingenting som "sticker ut" förutom en hel del alkohol och parfym som jag kan reagera på. Vill du kika mer på exakta ingredienser, kika in på COSDNA.
*Samtliga produkter i The Body Shops sortiment är vegetariska.
The Body Shop Superfood Masks finns online och i butik och kostar 195 SEK /st.