Vecka 20 lanserade IsaDora sin andra sommarkollektion, Sunkissed Bronzing Make-up. De brukar kombinera den lite mer färgglada sommarkollektionen med en bronzing-kollektion – vilket jag tycker är kul. Det finns något för alla! Här ser vi hy med lyster tillsammans med jordnära färger både på ögon och läppar. En rolig nyhet är torroljan med underbart skimmer…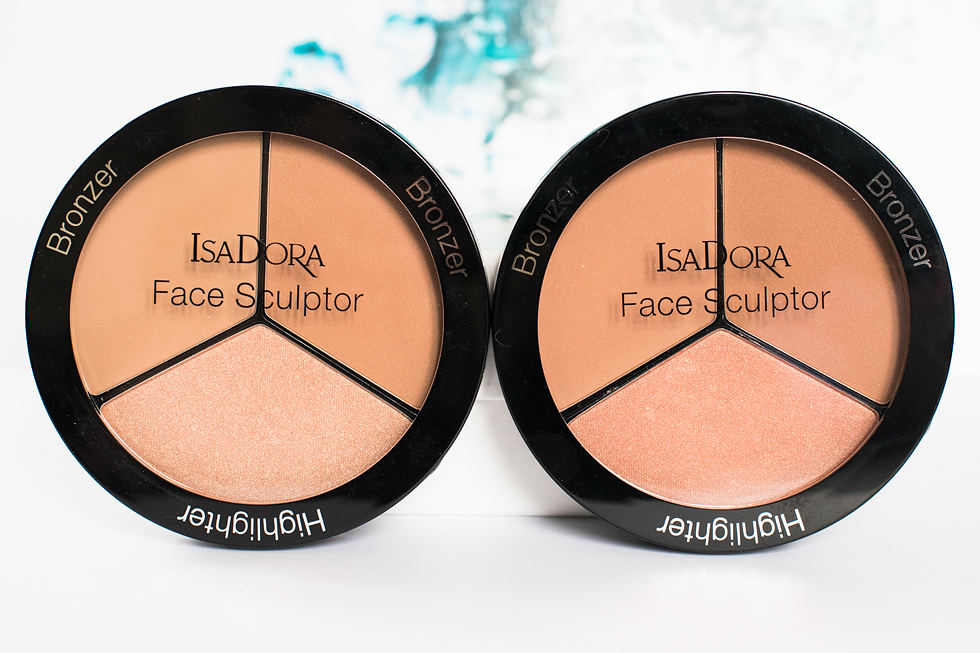 Face Sculptor Bronzer – 11 Natural Bronze / 12 Medium Bronze, 199 SEK
Nya Face Sculptor Bronzer innehåller två matta bronzers och en highlighter med skimrande bronzing-effekt för en läcker solkysst look. Två nya färger för mycket ljus och för en solbränd hy. Dessa två har jag redan gjort en liten minitutorial på!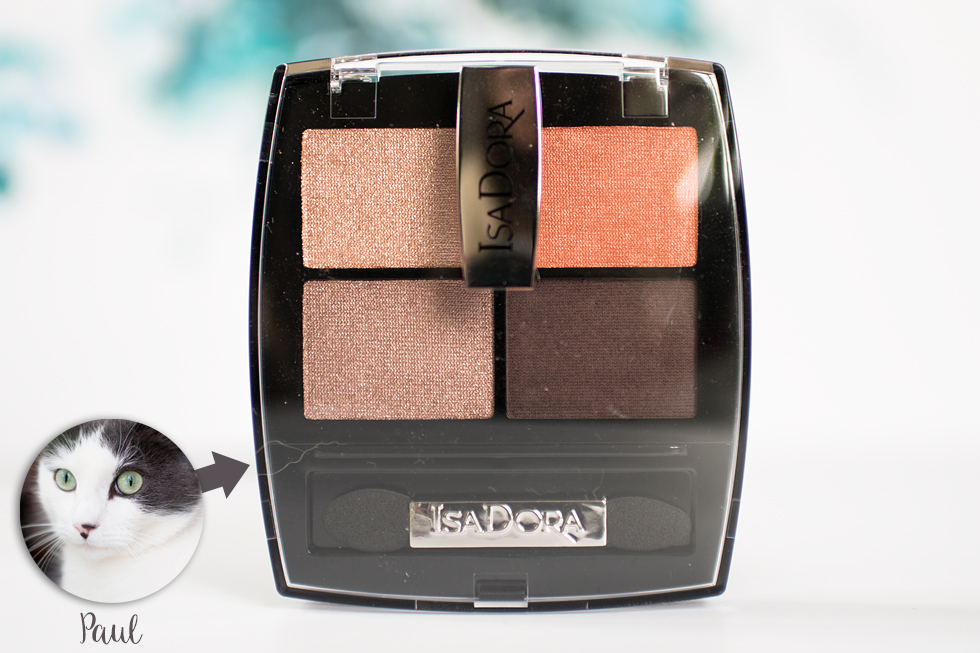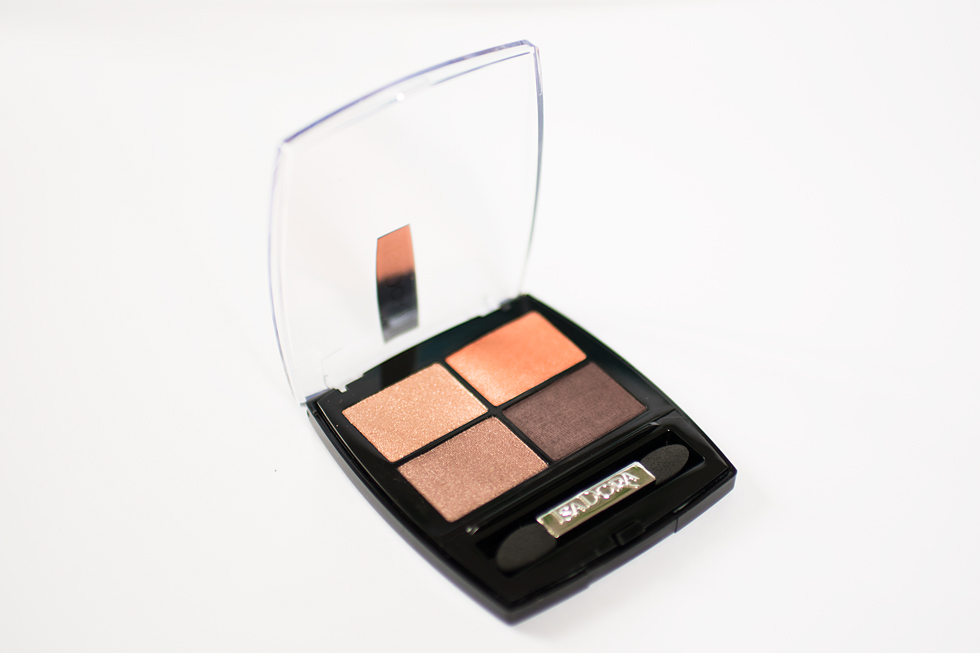 Eye Shadow Quartet – 08 Sunkissed, 139 SEK
En ögonskuggspalett med tre skimrigt bronziga nyanser tillsammans med en matt brun färg.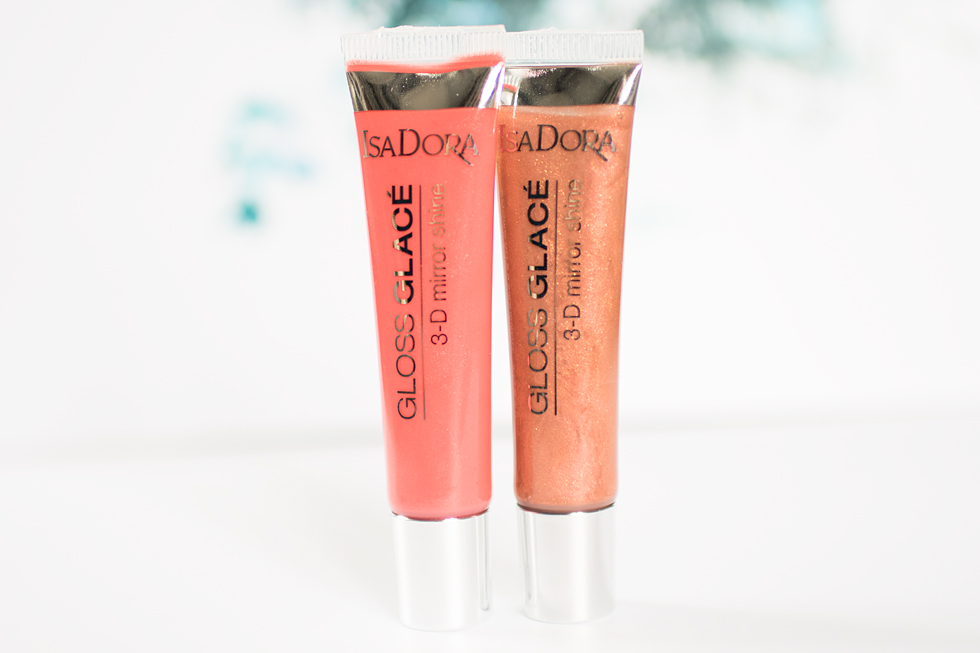 Gloss Glace – 22 Coral Glacé / 23 Bronze Glaze, 119 SEK
Läppglans med högglansig gloss-effekt. 22 Coral är en typisk korallig (rosa/orange) nyans med skimmer. 23 Bronze är en nästan lite kopparaktig färg med skimmer.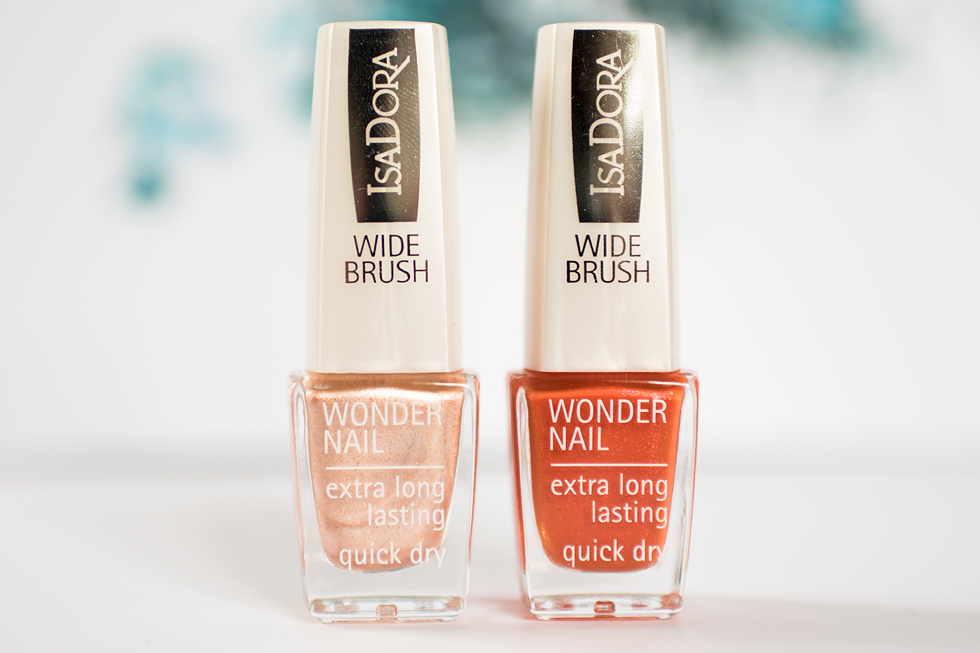 Wonder Nail – 529 Sunkissed / 530 Peach on the Beach, 79 SEK
Nya färger av IsaDoras klassiska Wonder Nail-nagellack. 529 Sunkissed är en diskret guldnyans med skimmer, medan 530 Peach on the Beach är en orange nyans med skimmer.
Bronzing Shimmer Oil, 159 SEK
En vårdande och mjukgörande torrolja som ger ett subtilt guldskimmer som innehåller 7 olika oljor för både kropp, ansikte och hår.
I kollektionen ingår också Nourishing Lip Oil (109 SEK) och Nude Cushion i nyansen 30 Bronzer (249 SEK), ytterligare en tappning på bronzer i kuddformat – jag är fortfarande skeptisk. Det känns fortfarande som att de pitchar en mörkare foundation som flytande bronzer.. eller jag vet inte. Inte helt såld.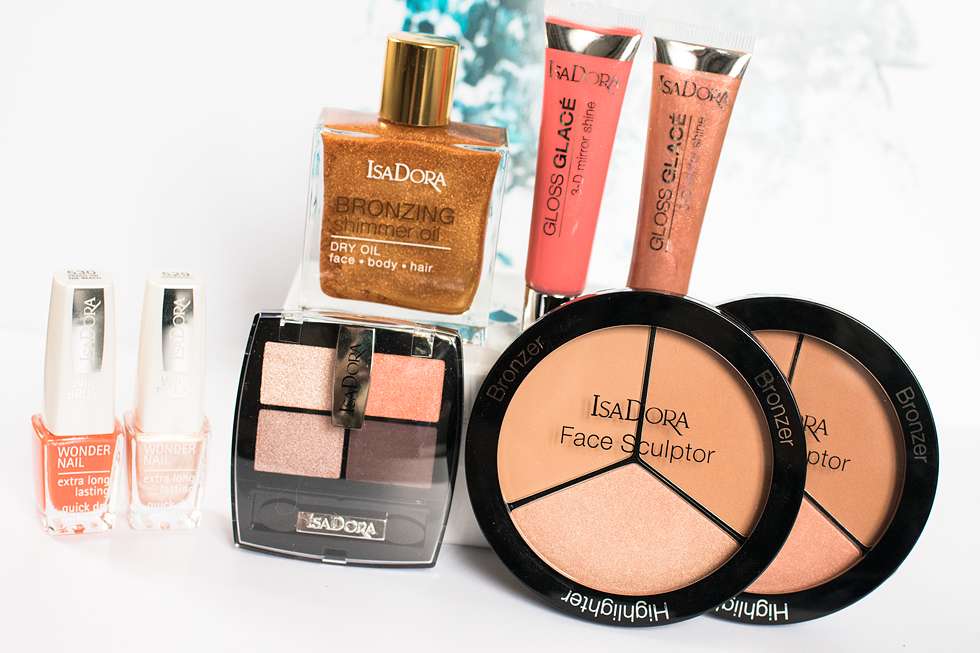 Det är så snyggt med en solkysst hy och nya Face Sculptor Bronze är mina favoriter! Och oljan, sååå fin på huden ♥
Vad tycker du om bronzing-kollektionen?