Dröm dig bort till varmare breddgrader, till skuggande oaser och böljande sanddyner. I Depends nya Limited Edition-kollektion The Great Desert spinner vi vidare på förra årets bohemtrend och tar en tur ut i öknen med nagellack i jordnära och dova pasteller. Gunga iväg på en kamelkaravan med sjalen fladdrandes i vinden, dansa till beduinernas smäktande melodier som den ökengudinna du är och känn magins vindar svepa runt om dig. The Great Desert kommer i åtta matta nyanser, och är lika fina med matt som blankt topplack.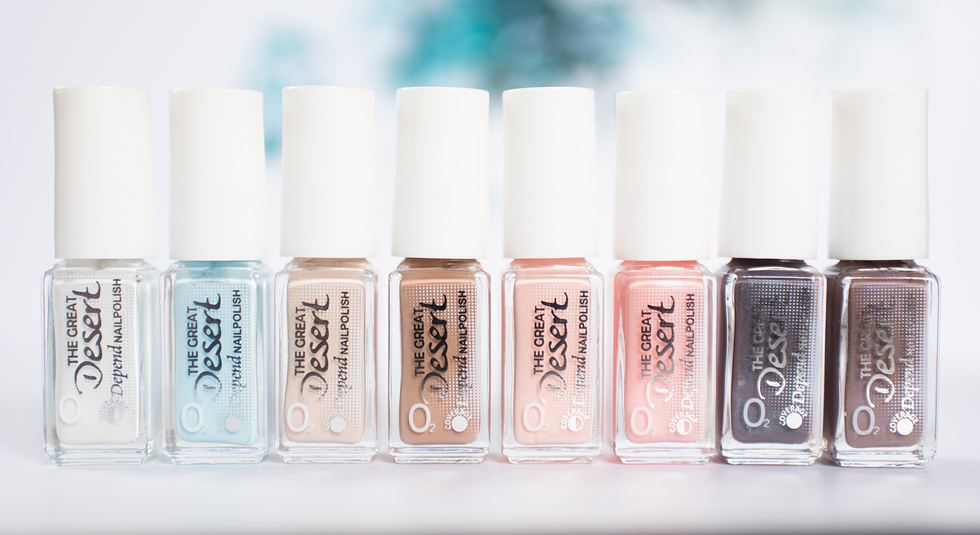 I början av april lanserade Depend kollektionen The Great Desert i sin O2-formula. Kollektionen består av dammiga pasteller, samt en mörkare grålila nyans. De 3 sista lacken (på bilden) i kollektionen är skimriga, medan resterande är helt utan. Alla lack torkar matta.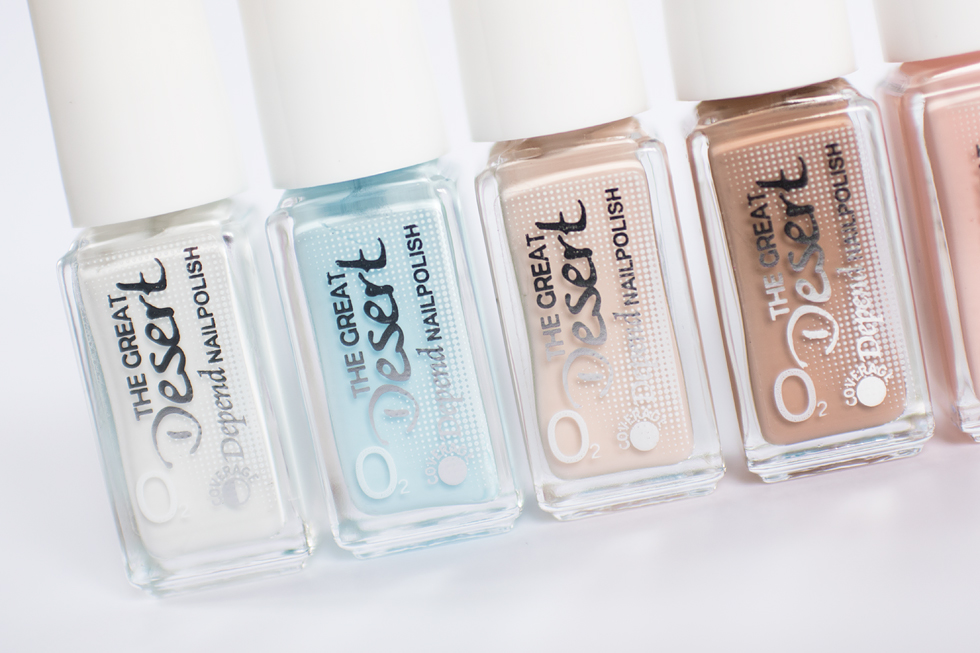 4088 Lovely Mirage, 4089 Cool Oasis, 4090 Sandy Dunes, 4091 Camel Caravan
4092 Hot Desert, 4093 Sahara Queen, 4094 Shade Seeker, 4095 Dust Storm
Vill ni se hur lacken ser ut på har Maria på Little Miss Consumer swatchat alla lack jättefint! Jag är så dålig på det – mina naglar är helt enkelt för fula just nu för att jag ska vilja visa upp dem. Men en superfin kollektion i alla fall, påminner lite om Essies Chashmere Matte-kollektion. Älskar såna här lite dammiga färger!
Vad tycker du?