The Body Shops ikoniska hudvårdsserie Vitamin E är en föregångare för hudvård med antioxidantskydd och maxad fuktighetsbevaring. Nu har den blivit ännu bättre!
Favoriter som bästsäljande Moisture Cream och nya produkter i serien har förstärkts med vegetabilisk, hållbart producerad hyaluronsyra. Nu kan du njuta av de lätta konsistenser du känner till samtidigt som 48 timmars fuktighetsbevaring ger alla förutsättningar för lenare och fräschare hud."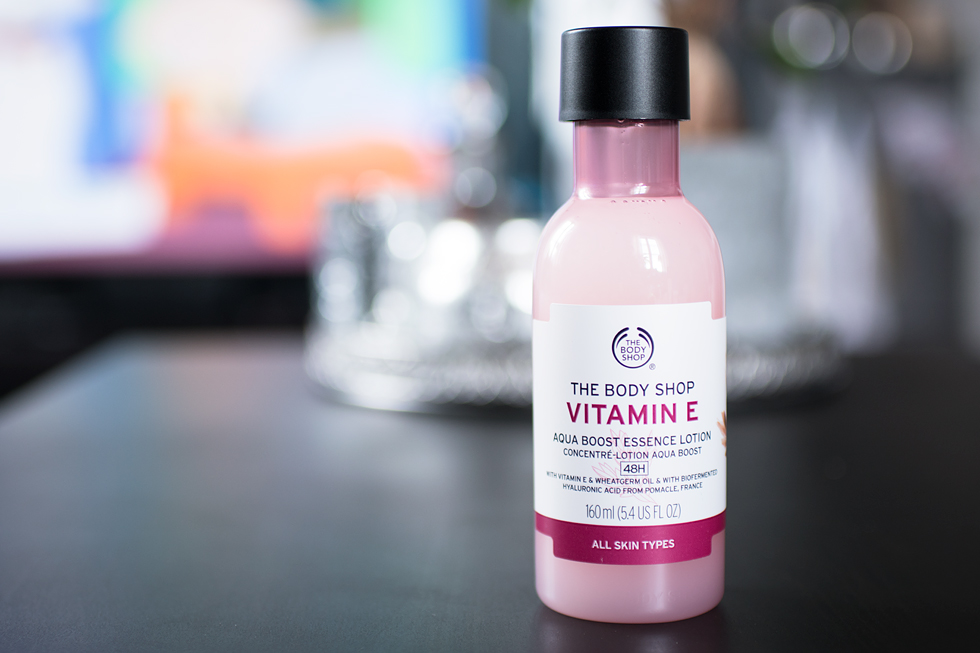 NYHET!  Vitamin E Aqua Boost Essence Lotion, 175 SEK
Superlätta Aqua Boost Essence Lotion förbereder och aktiverar din hud för att fuktighetsbevara den i 48 timmar. Appliceras direkt efter rengöring som första steget i hudvårdsrutinen. Den gelifierade sammansättningen absorberas lätt av huden och förstärker fuktighetsbevaringen genom hela dagen tack vare det nya tillskottet: hållbart producerad vegetabilisk hyaluronsyra.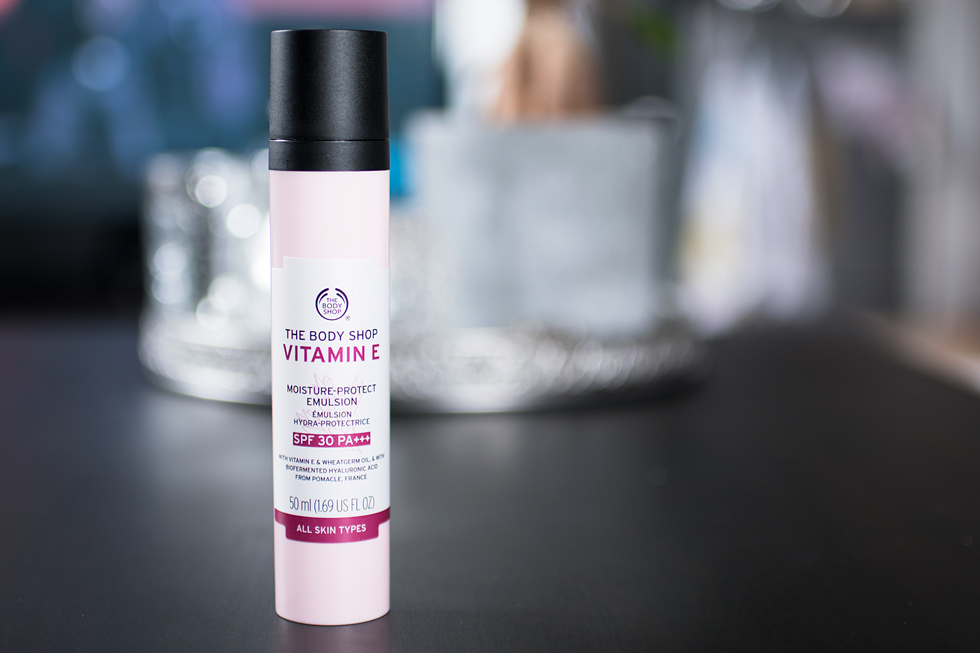 NYHET! Vitamin E Moisture-Protect Emulsion SPF30 PA+++, 225 SEK
En lätt och mjölkig Moisture-Protect Emulsion SPF 30 PA+++ som gör huden fuktighetsbevarad, mjuk och skyddad utan att lämna vita märken efter sig. Med skydd mot UVA och UVB och förstärkning av hållbart producerad vegetabilisk hyaluronsyra för att låsa in fukt i mer än 48 timmar. Det här blir sommarens måste.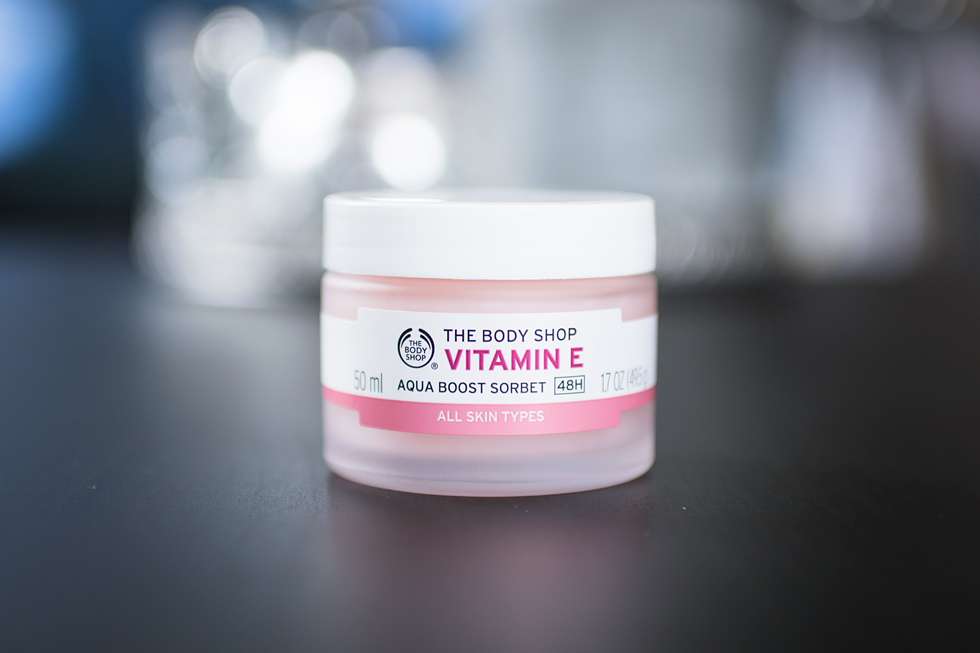 Vitamin E Aqua Boost Sorbet, 215 SEK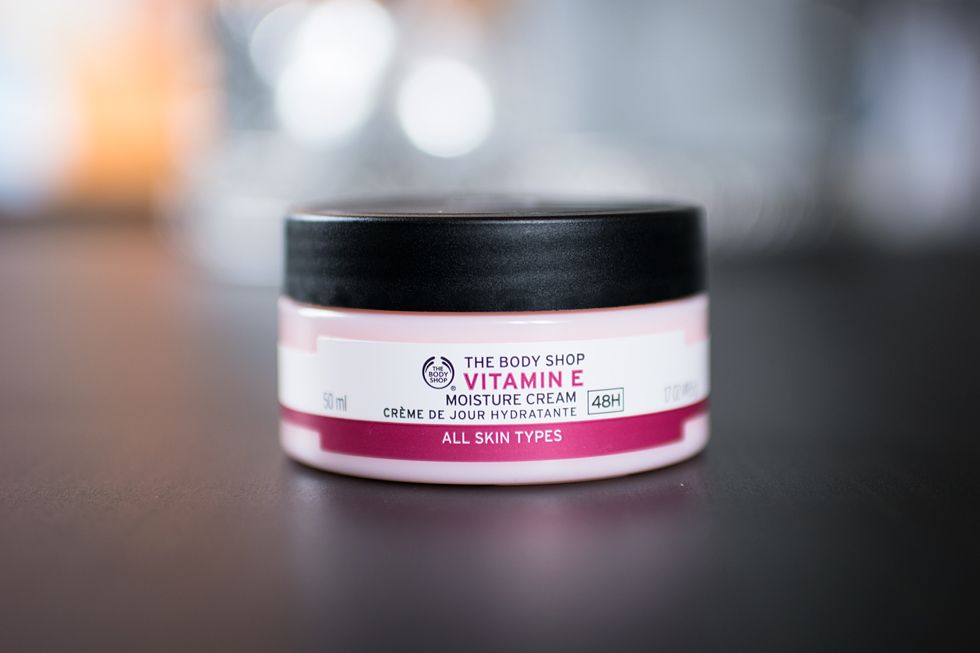 Vitamin E Intense Moisture Cream, 225 SEK
För mig är verkligen Vitamin E-serien lite av en hatkärlek… Vissa produkter älskar jag och använder rätt ofta, som Vitamin E Face Mist och Vitamin E Eyes Cube, samt att jag använt Vitamin E Moisture Cream som jag tycker jätteycket om – men en del produkter reagerar jag så hemskt på, typ som Aqua Boost Sorbet, den produkten ger mig både utslag och sveda i ansiktet. Skittråkigt eftersom jag blir så rädd för att testa produkterna om det skulle hända igen. Men jag hoppas att jag inte reagerar på nyheterna så jag faktiskt kan testa dem ett tag.
Vitamin E-serien är en riktig ikon hos The Body Shop, den har funnits sedan 1977. De nya produkterna lanseras 3 maj..
Har du testat produkter från Vitamin E-serien? Eller har du spanat in någon produkt?