Som tradition här har det blivit att jag listat årets bästa (och värsta), enligt mig, produkter med allt från hud- & hårvård till smink. Det har tyvärr inte blivit så många recensioner på bloggen i år då jag helt enkelt inte hunnit – men jag känner att jag gärna vill lista mina favoriter som jag haft under året i alla fall, så vi börjar med det roligaste… Smink!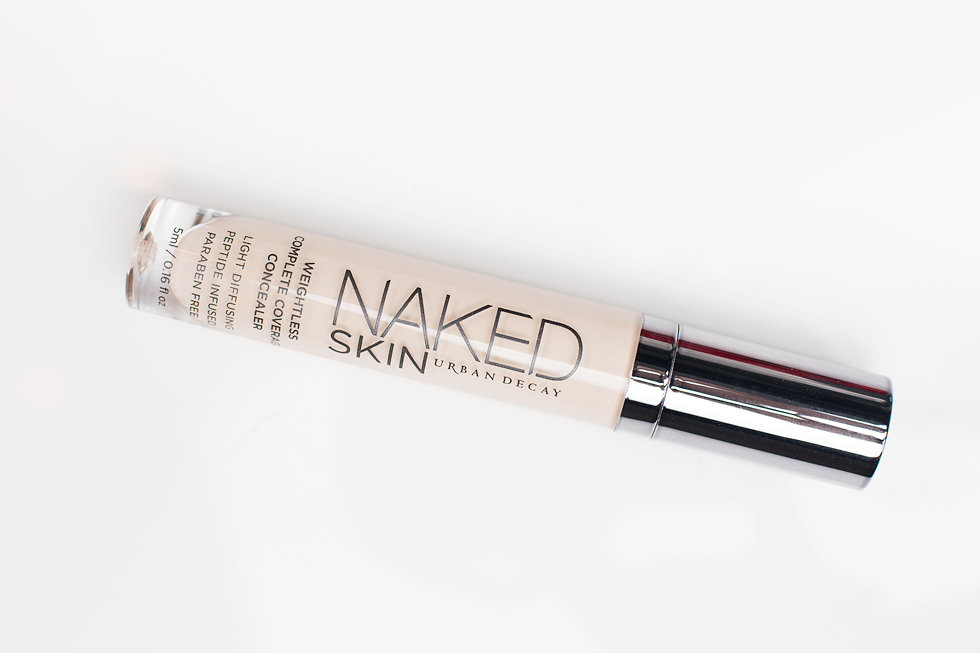 Smink – Bas
Bästa Primer Lumene CC Color Correcting & Blurring Primer, 129 SEK
En primer som jag upptäckte ganska sent i år, men som jag tytt mig till och nästan exklusivt använt sedan jag fick hem den. Jag tycker att den jämnar ut och fixerar mitt smink så jag inte blir glansig i ansiktet efter någon timme, utan håller mitt smink snyggt väldigt länge. Senast i helgen hade jag suttit i soffan och redigerat bilder, video, varit och handlat osv. utan en tanke på att jag hade smink på mig – och när jag tittade mig i spegeln såg det fortfarande ut som när jag precis sminkat mig. Använde då samma foundation och puder som jag gjort med tidigare primers som inte hållit måttet lika länge. Så tummen upp för Lumene!
Bästa Foundation IsaDora Nude Cushion Foundation, 249 SEK
IsaDora kniper förstaplatsen igen, denna gång med sin Cushion Foundation. Det är konstigt eftersom, vad jag minns, inte gillade Nude Sensation-formulan som faktiskt är i. Men det är någonting med appliceringen och mängden produkt man får ut på den lilla applikatorsvampen som gör att det blir så fint på min hud och håller länge.
Bästa BB/CC Cream Lumene CC Color Correcting Cream, 159 SEK
En superlätt, fluffig CC cream med lagom täckning. När jag har på mig den märks den inte ens av på huden och ofta glömmer jag bort att jag har smink. Det jag gillar med den är att den sitter så snyggt på huden, den sitter länge utan att göra mig glansig i ansiktet, priset och jämnar ut hudtonen. En riktig liten budgetpärla.
Bästa Concealer Urban Decay Naked Skin Concealer, 215 SEK
En sen favorit som tillsammans med förra årets vinnare, L'Oréal Touche Magique, utgör mina absoluta favoriter i år. En krämig och fullt täckande concealer som ger ett snyggt resultat och som håller länge.
Smink – Finish
Bästa Puder bareMinerals Blemish Remedy Foundation, 395 SEK
En puderfoundation jag exklusivt använt sedan jag fick hem det. Alltså, det blir så snyggt på huden och har många bra ingredienser för att inte bara dölja, utan också hjälpa huden. Den innehåller bl a. Aloe som återfuktar, Aspenbark & Tea Tree-olja som främjar en klarare och jämnare hudton, Salicylsyra som förebygger nya utbrott & blemmor. Jag har inte haft en liten finne eller blemma sedan jag började använda detta puder – och då har jag inte ändrat så många andra rutiner.
Bästa Rouge the Balm Hot Mama, 199 SEK
Ett perfekt rouge för alla tillfällen! En persikorosa bas med härligt guldskimmer bidrar till ett ungt och friskt utseende. Jag får alltid komplimanger när jag har det på mig då det ger en så fin glöd till kinderna. Har lite ångest över att jag snart har nått botten på produkten…
Bästa Bronzer MAC Studio Sculpt Defining Bronzing Powder, slutsåld
En så fin brungul-tonad bronzer med det finaste skimret du någonsin sett! Skimret i produkten ger mer som en fin lyster, för det blir absolut inte glittrigt eller skimrigt på huden. Jag kan nästan inte förklara hur det ser ut på – utan man måste nästan se det själv.
Bästa Contouringprodukt Anastasia Contour Kit, 645 SEK
En given vinnare i den här kategorin! Har lyckats använda detta kit så mycket att jag nått botten på flera av färgerna. Pigmentrika puder i 6 olika färger för contour- och highlighting. De fäller inte, blir inte fläckiga på – utan de är bara genuint bra produkter. Sedan gillar jag att man kan köpa singelprodukter i samma eller andra färger och skapa sitt eget personliga kit.
Bästa Highlighter the Balm Mary Lou-Manizer, 209 SEK
En ljus champagnefärgad highlighter som fångar upp mycket ljus. Den här highlightern lägger sig så fint på huden utan att se för glittrig ut. Den ger lyster som ibland kan verka komma inifrån. Top-notch som man brukar säga.
Smink – Ögon
Bästa Ögonskuggsprimer NYX Waterproof Eye Shadow Primer, 105 SEK
En primer som håller vad den lovar! Jag har inte haft några problem med att den varken håller som vanligt under dagen eller om det varit skitväder med snö, störtregn eller hagel. Den håller verkligen ögonskuggorna på plats.
Bästa Singelögonskuggor Nabla Cosmetics Eyeshadows, 7.90€
Pigmentrika skuggor i alla möjliga färger och finishes, med allt från supermatt till glitterexplotion.
Bästa Ögonskuggspalett Morphe Brushes 35T Color Taupe Palette, 249 SEK
En superfin ögonskuggspalett med hela 35 stycken pigmentrika ögonskuggor i rosa, bruna och taupe-färger. En palett jag tyr mig till både till vardags och fest då det finns så mycket olika kombinationer att mixtra med! En sjukt prisvärd palett också.
Bästa Ögonbrynsprodukt Anastasia Brow Wiz, 235 SEK
En så älskad brynprodukt att den tog slut väldigt fort! En medelmjuk supersmal penna med brynborste i andra änden. Det går snabbt att applicera och blir supersnyggt resultat. Det jag älskar med den är att det går att bestämma själv hur stark/svag ifyllning man vill ha genom att bara lätta eller öka trycket på handen. Hade jag endast fått välja en skönhetsprodukt att använda nästa år hade det varit denna smarta penna!
Bästa Mascara IsaDora Volume Lash Styler, 149 SEK
En mascara med liten tät gummiborste som ger sjukt mycket volym och längd till mina fransar. En mycket älskad mascara hela året! Läs min recension och se bilder före- och efter här!
Bästa Eyeliner L'Oréal Paris Super Liner Gel Intenza 24h Eyeliner, 129 SEK
En krämig och lättarbetad eyeliner som fungerar smärtfritt varje gång! Den har en torktid som jag skulle kalla medel, så att man kan jobba med den utan att den torkar och smular, men den är heller inte kladdig så att den sölar ned hela sminkningen. Som sagt, den fungerar varje gång och jag tycker att det blir ett lagom glansigt och fint resultat. Jag väljer den här 9/10 gånger när jag ska lägga min eyeliner, så det kanske säger något…
Bästa Lösögonfransar Eylure Lashes, 69 SEK
Den här kategorin var jättesvår att utse bara en vinnare då jag har tre märken som jag verkligen älskat! Men Eylure är ett märke som jag fått upp ögonen för det senaste året och jag tycker att de har grymma ögonfransar i alla sorter. Banden är mjuka och lättarbetade, plus att priset är helt fantastiskt!
Smink – Läppar
Bästa Läppbalsam eos Smooth Sphere Organic Lip Balm, 89 SEK
Söta små läppbalsam med härliga dofter! Gör läpparna mjuka och återfuktade väldigt länge. Då jag känner mig halvbekväm med att ha läppstift osv. på jobbet – men ändå vill ha någonting på läpparna, så har jag alltid ett i mitt skåp eller med mig i jackfickan. Under året har det blivit en del olika dofter, men min absoluta favorit är den senaste, Orange Zest.
Bästa Läppenna IsaDora Twist-Up Matt Lips, 129 SEK
Rikligt pigmenterade tjocka matta läppennor. Jag gillar dessa då de sitter sjukt snyggt på mina skrynkliga läppar och sitter i flera timmar utan att jag behöver fylla i. Plus att jag verkligen gillar alla färger som jag fått hem under årets gång, vilket är väldigt ovanligt för mig. Otroligt lättarbetade och enkelt att få jämt och snyggt!

Bästa Läppstift  NYX High Voltage Lipstick, 95 SEK
Krämiga, pigmentrika, lättarbetade och snygga läppstift. Min absoluta favorit heter 12 Dirty Talk och synes här ovan. Jag tar varje tillfälle jag får för att använda dessa. Jag gillar den smala designen på hylsan och den krämiga formuleringen på produkten, vilket gör den otroligt lättapplicerade. Plus att många av färgerna är såååå snygga!
Bästa Läppglans Make Up Store Led Lipgloss, 75 SEK
Nu håller ju MUS på att uppdatera sitt sortiment, men dessa läppglans är de enda jag har kunnat använda då de inte klibbar. Det är ovanligt att jag använder läppglans, men gör jag det så blir det dessa. Sjukt snygga och den inbyggda lampan i hylsan är ju so cool!
Vad är dina sminkfavoriter för 2015? Har du några tips till mig inför 2016?