Den 27 oktober släppte The Body Shop en helt ny julkollektion som komplement till Glazed Apple och Frosted Cranberry. Kollektionen, som kommer att säljas i begränsad upplaga, har fått namnet Frosted Plum.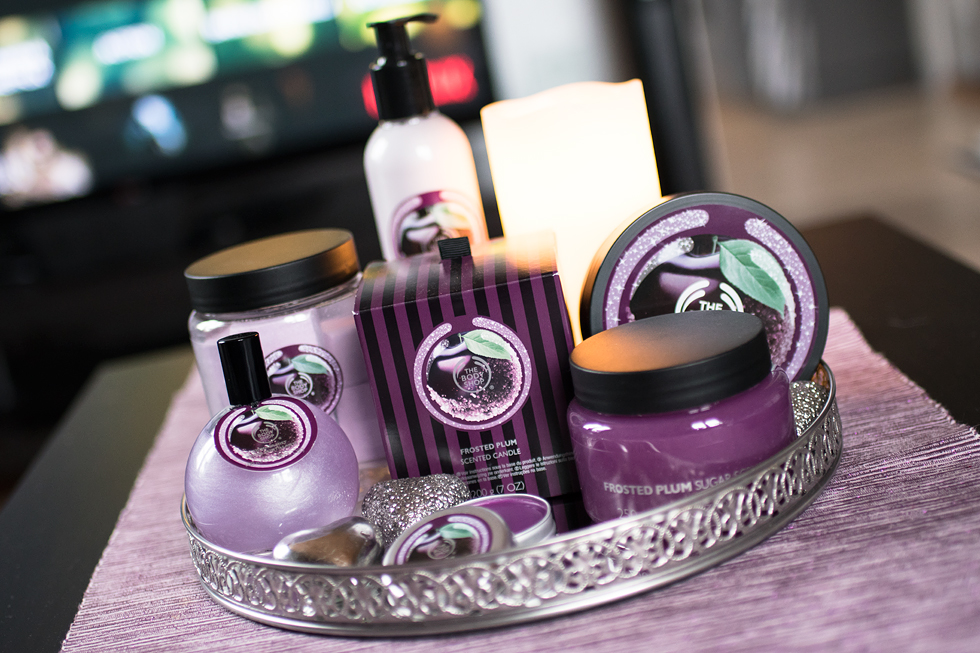 Frosted Plum innehåller extrakt från söta plommon som har odlats i Turkiets fruktträdgårdar. Den här kollektionen har en blommigt fruktig doft av plommon, hallon, magnolia och pion.

I centrum för Frosted Plum-kollektionen finns det nya formatet Bath Fizzers. l En förpackning Bath Fizzers innehåller 10 st kuber.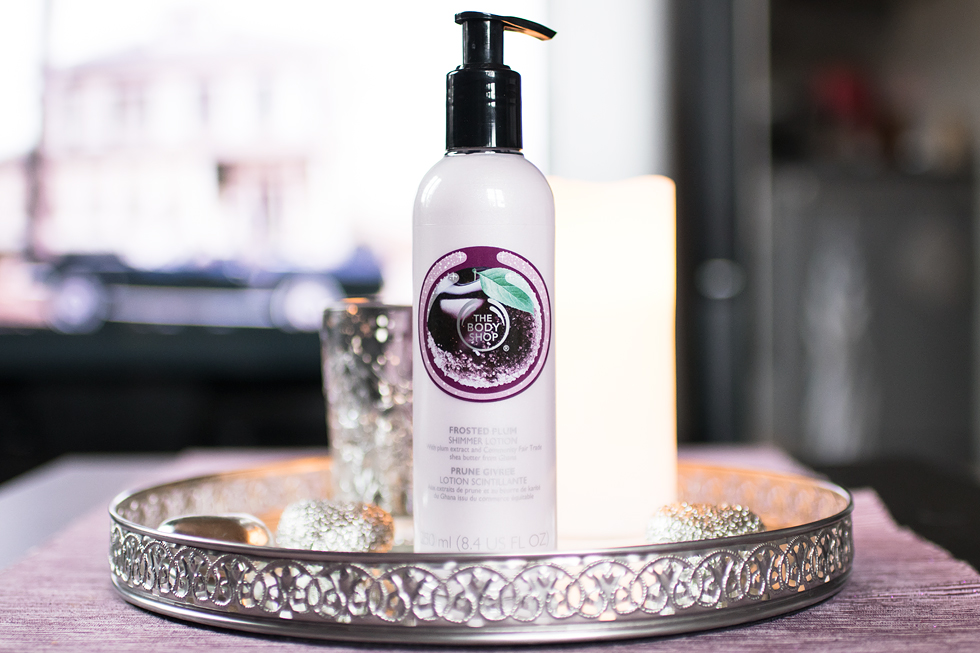 Frosted Plum Shimmer Lotion, 165 SEK
En body lotion med små skimmerpartiklar för att ge din hud extra lyster i vintermörkret.
Frosted Plum Sugar Scrub, 225 SEK
En sockerskrubb som exfolierar huden varsamt, samt att du slipper oroa dig för plastkulor eller annat konstigt innehåll som andra skrubbar kan innehålla.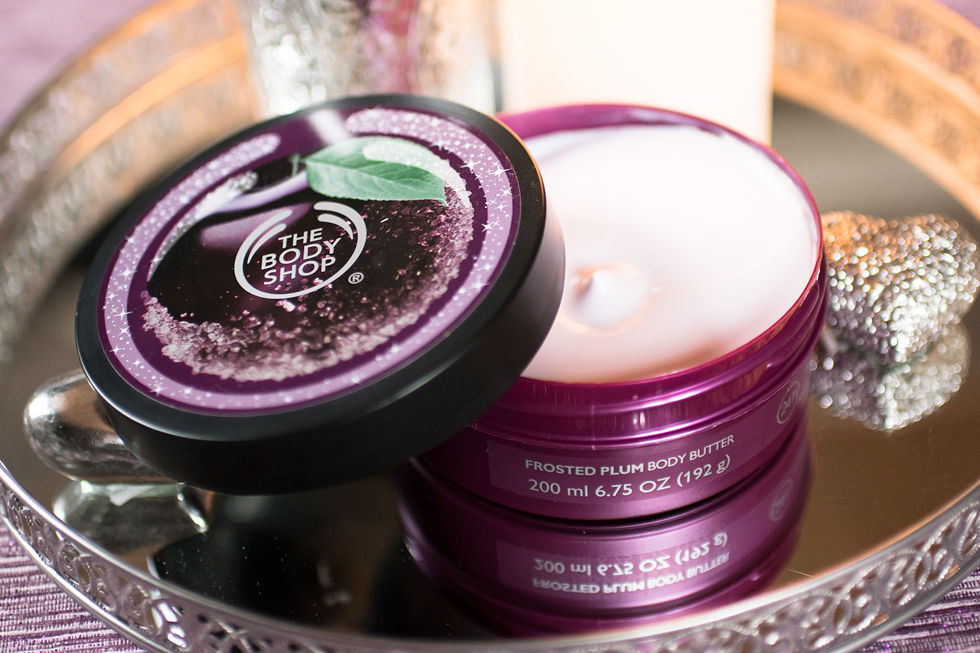 Frosted Plum Body Butter, 195 SEK
Den ikoniska body buttern kommer även i julens doft! En krämig konsistens som har fuktbevarande egenskaper upp till 24 timmar.
Frosted Plum Shimmer Mist, 195 SEK
En lätt doft som sprider små skimmerpartiklar, precis som i Shimmer Lotion, på din hud för att ge den extra lyster.
Frosted Plum Bath Fizzers, 225 SEK
Nyheten Bath Fizzers är lyxiga badkuber som appliceras styckevis och skapar ett väldoftande bad.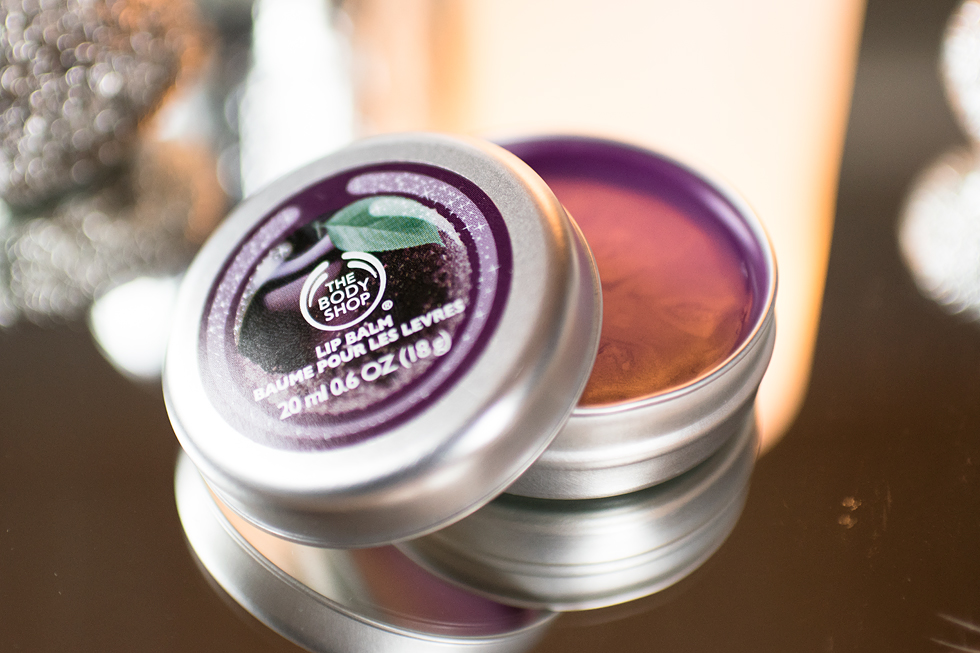 Frosted Plum Lip Balm, 95 SEK
Ett lätt lilatonat läppglans för trötta och torra vinterläppar. Perfekt att ha i väskan!
Frosted Plum Scented Candle, 175 SEK
Ett ljus som inte bara tillbringar mysfaktor, utan sprider även härliga dofter av plommon, magnolia och pion.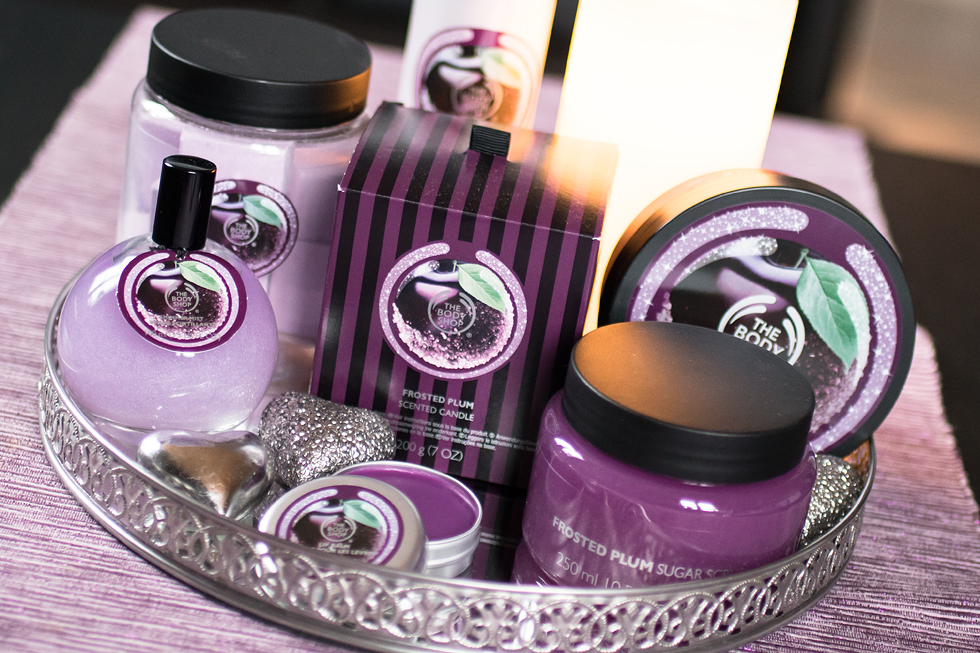 Alltså, jag älskar den här doften! Och alla produkter är helt underbara. Det enda tråkiga är att jag nu precis flyttat ifrån min lägenhet med badkar, så det kommer nog dröja innan jag kan använda Bath Fizzers, men annars har jag redan hunnit testa större delar av kollektionen och har inget ont att säga om den alls. Jag älskar söta dofter så den här passar mig verkligen som handen i handsken.
Det jag också älskar är att de har kompletterat alla tre julkollektioner med doftljusen – så det kan hända att det slinker ned ett av varje doft i shoppingpåsen när jag ska till Stockholm i morgon. Samt att jag verkligen vill ha duschtvålen till denna serie.
Frosted Plum består också av;
(och har kompletterats med tre unika julgåvor innehållande ett urval av kollektionen)
Frosted Plum Shower Gel, 90 SEK / 250 ml
Frosted Plum Soap, 45 SEK / 100 g
Frosted Plum Hand Cream, 60 SEK / 30 ml
Frosted Plum Treat Box, 115 SEK
Frosted Plum Tin of Treasures, 195 SEK
Frosted Plum Tin of Delights, 495 SEK
Har ni spanat in något från denna eller någon av de andra julkollektionerna?