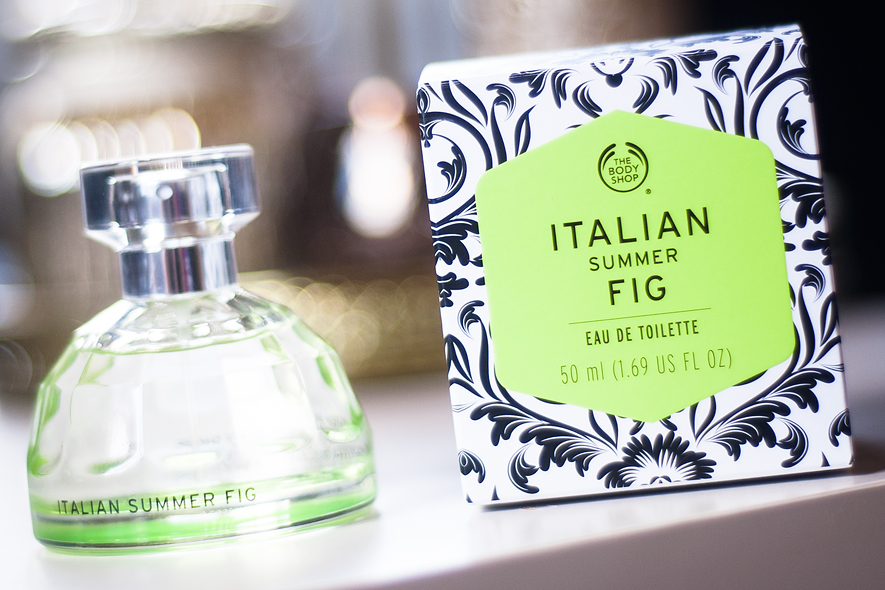 I mitten av juli släppte The Body Shop nya doftkollektionen Italian Summer Fig som är en perfekt sommardoft för dig som gillar lite träigare och grönare dofter, med inspiration från solmogna fikon från Puglia, Italien.
Den svala krispigheten i toppnoterna kommer från friska gröna noter, bland annat vinblad och krokus. De fångar den fräscha känslan av ett fikusträd som står i havsbrisen. I hjärtnoterna finns ett finstämt blomsterelement, med feminina toscanska rosor. I basen av doften hittar du de varma och beroendeframkallande noterna av sensuell ambra och ekträ. Det är den perfekta känslokittlande resan som tar dig genom sommaren. Finstämd men ändå rik på subtila aromer.
Italian Summer Fig-kollektionen består av:
– Eau de Toilette, 295 SEK / 50 ml
– Fragrance Mist, 195 SEK / 100 ml
– Shower Gel, 135 SEK / 250 ml
– Body Lotion, 175 SEK / 250 ml
– Body Cream, 210 SEK/200 ml
The Fragrance Collection
En spännande och modern doftkollektion – trendig, feminin och åtråvärd.
De nya vackra och mångfasetterade flaskorna illustrerar de olika tidszonerna i världen, och varje kartong inkluderar en traditionell design från den region doften kommer. Den har sedan fått en modern spinn för att spegla The Body Shops internationella stil. Var och en för sig är de vackra, men som en kollektion… Då pryder de sin plats var som helst.
Jag brukar verkligen gilla TBS dofter, men denna är verkligen inget för mig. Jag har försökt att ha på mig den och först tyckte jag inte att den doftade något speciellt, alltså nada. Men nu när jag har haft den på mig ett par gånger får jag någon sträv känsla i munnen – som när man äter en omogen banan.. Den doftar alldeles för mycket av gröna blad och för träigt för min smak. Det luktar liksom som om jag varit ute i lövskogen och byggt en träkoja. Så tyvärr inget för mig som gillar fruktiga och blommiga dofter, men flakongen är superfin.
Har du testat Italian Summer Fig?