För ett tag sedan släppte L'Oréal Paris en ny serie läppglans som vi fick med oss för test under Daisy Beauty-kryssningen. Le Gloss Infallible är uppdelade i 4 stycken olika familjer; Neon, Cream, Dazzle och Xtreme Resist.
Läppglansen kommer i en rad olika färger och beskrivs som en mix av perfekt formula och applikator, ska ha upp till 5 timmars återfuktning och inte kännas klibbiga på läpparna.
Le Gloss Infallible har en sk. "Lip Hugger"-applikator som fångar upp perfekt mängd läppglans och är enkel att applicera med.
Le Gloss Infallible – Neon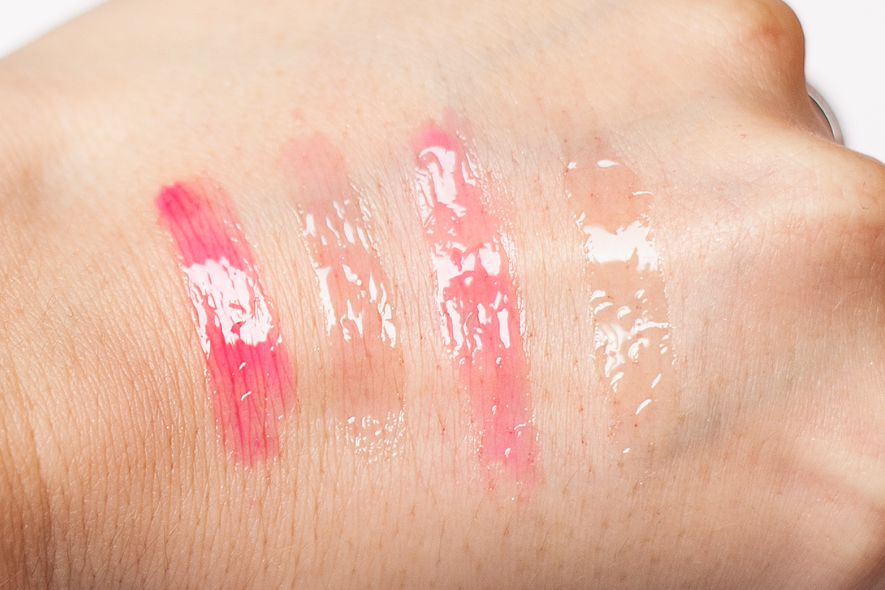 305 Miami Vice, 306 More of Bora Bora, 309 Sayonara Sunset, 310 Say Seychelles
Le Gloss Infallible – Cream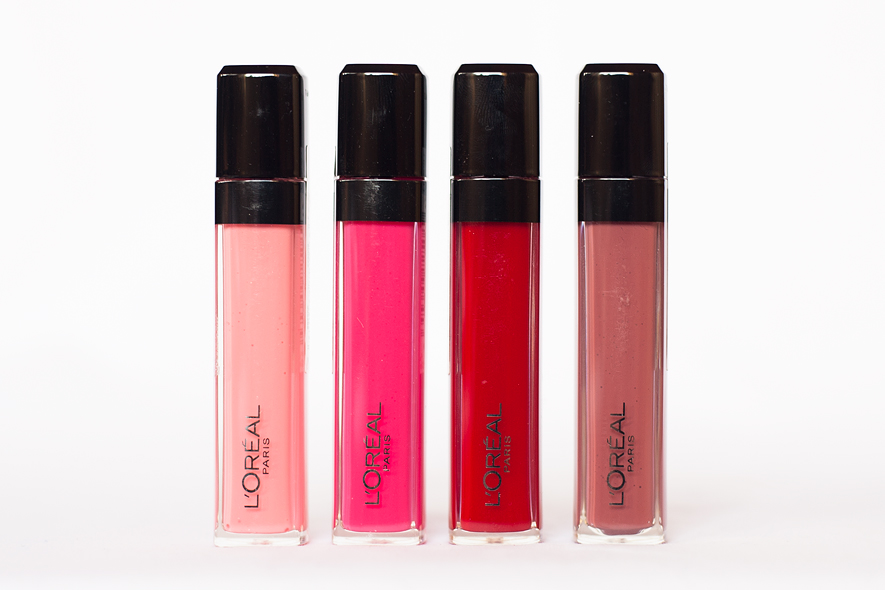 101 Girl on Top, 104 Mafia Gloss, 106 Alerte Rouge, 110 I Got the Power
Le Gloss Infallible – Dazzle
203 Studio 54, 206 For The Ladies, 208 Flash Dance
Le Gloss Infallible – Xtreme Resist
502 Hold me Close, 505 Never Let me Go, 509 You know you Love Me, 507 Resist Me

(OBS! Råkade visst byta plats på swatches för 507 och 509)
Jag har egentligen ganska svårt för läppglans… ni vet den så kallade "håret-fastnar-i-läppglans"-situationen som ofta kan uppstå så fort man går utanför dörren? Men dessa gillar jag faktiskt väldigt mycket! Gillar verkligen att de kommer i olika finish och doft, det finns liksom något för alla. Och fick givetvis span på det läppglanset (look at that purple gorgeousness!) som tyvärr inte fanns med på visningen.
Formulan är olika beroende på vilken läppglansfamilj man väljer, så vet man att man gillar lätta och skira glans så skulle jag satsa på familjen Neon eller Cream, gillar du lite tjockare glans med glitter kanske Dazzle eller Xtreme Resist är något för dig.
Har du spanat in något eller några av L'Oréals läppnyheter? Vilken är din favoritfärg?
.
L'Oréal Paris Le Gloss Infallible finns att köpa på bl a. Kicks och kostar 119 SEK /st.