När jag var på Daisy Beauty Expo i början av januari fick jag mitt hår stylat av superduktiga Daniela Murtas som jobbar för Björn Axén. Jag fick sedan hem några av de produkter jag blivit rekommenderad och några av de produkterna hon använde på mig.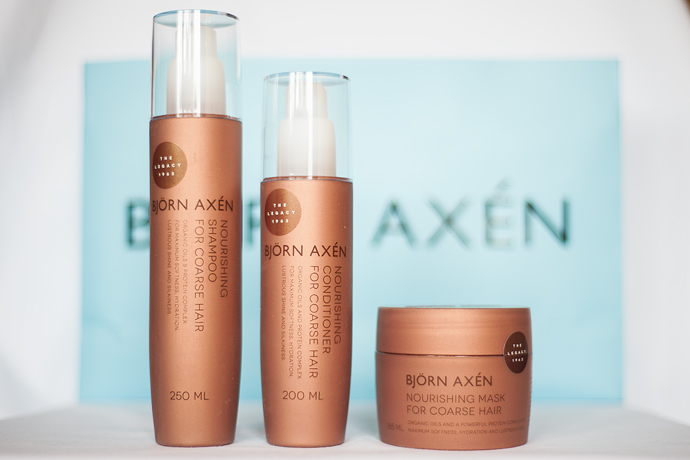 Först och främst har jag inte i mitt tjugosjuåriga liv hittat någon favoritserie för håret och mitt hår har många tråkiga karaktärsdrag som frissighet, fett, glatt och platt – typ mardrömshåret. Fick då serien The Legacy 1963 rekommenderad som ska återfukta och dämpa friss till torrt och grovt hår utan att tynga ned. Förutom att produkterna doftar typ grönsåpa så gillar jag hur fluffigt, men fint mitt hår blir efter användning.
Serien innehåller
Tips! Just nu har beauty.theyouway.com ett dundererbjudande där man kan köpa ett The Legacy Coarse Hair Kit med alla tre produkter för 350 SEK istället för att handla dem separat för 880 SEK.
De produkter Daniela använde på mig på DBExpo var Salt Water Spray för att fixa till mitt glatta hår och för att stylingen skulle hålla bättre och Fixing Hairspray för att fixera lockarna. Produkterna luktar gott och känns inte krispiga eller konstiga i håret.
Det mest spännande var så klart Volumaster Professional som verkligen har räddat mitt platta hår. Det tar mig inte mer än 5 minuter att gå från en slickad katt till lejonman. I love it!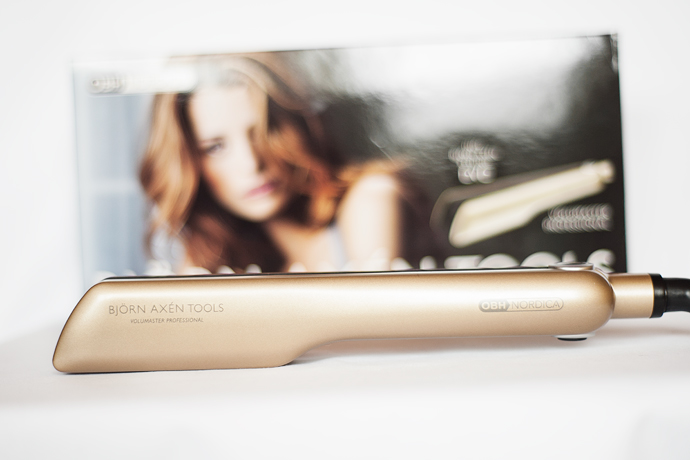 Jag är riktigt imponerad av Björn Axéns produkter rent allmänt måste jag säga. Har stått i affären flera gånger och tänkt köpa både schampo/balsam och andra stylingprodukter – men det har bara inte blivit av. Jag är superglad att jag fått chansen att testa dessa produkter och kommer definitivt spana in fler i framtiden. Är det någon produkt ni vill att jag ska recensera först och vill ni se före-/efterbilder med Volumastern så fixar jag det!
Har du testat något från Björn Axén? Vad tycker du om produkterna?
*inlägget innehåller affiliatelänkar