Nej, jag har inte dött… utan jag har jobbat dubbla pass senaste veckan och jag har mer eller mindre bara kommit hem, ätit och lagt mig för att sedan gå upp ohumant tidigt och kommit hem sent igen. Men nu är värsta ruschen över och nu får jag lite tid över. Så gott nytt år!
Då var 2014 slut och vi går in i 2015; nytt år, nya chanser… Till skillnad från 2013 så kommer upplägget vara lite annorlunda på Best in Beatuy (det har tillkommit en del produktkategorier och inläggen kommer att delas upp de de annars kommer bli för långa) och vi börjar väl med det som varit bäst? Let's go!
---
De produkter jag har hunnit recensera i bloggen kommer att länkas så att ni kan läsa mer om dem och mina åsikter. Är det någon produkt jag inte har recenserat som du vill att jag ska skriva om asap så kommentera här nedan så ska jag göra mitt bästa!
Hår
Bästa Schampo Head & Shoulders Dry Scalp Care Schampo
Efter att ha testat alla möjliga schampon och blivit besviken gång på gång testade jag min sambos schampo av en slump och det är det som fungerat bäst på mitt hår. Jag har egentligen inga problem med torr hårbotten eller mjäll. Håret blir inte flottigt efter en dag och det känns verkligen rent… och det luktar inte illa heller.
Bästa Balsam Maria Nila True Soft Conditioner
Egentligen inget speciellt, men det är väl det balsamet som fungerat bäst på mig i år. Innehåller arganolja som ska förebygga frissighet och ska ge glans. Paraben- och sulfatfritt för den som vill ha det.
Bästa Serum Garnier Fructis Goodbye Damage Split-ends Bandage
Under tiden jag använde hela serien gillade jag serumet mest. Använde det både i handdukstorkat hår men även i torrt hår när topparna kändes som risigast. Det var säkerligen bara en kosmetisk effekt – men det gjorde mitt hår mer följsamt och såg inte lika slitet ut.
Bästa Hårinpackning Maria Nila Palett Colour Refresh
En vårdande hårinpackning med färgpigment som gör håret lent och fräschar till färgen på samma gång. Finns i en rad olika färger.
Bästa Hårvårdsprodukt Wetsuit
Förutom den fantastiska hårmakeover jag fick hos eleven store så fick jag med mig frisören Fredriks egna hårvårdsprodukt. Jag har nu använt den varje gång jag tvättat håret och måste säga att mitt hår känns som ett nytt hår! Wetsuit är en produkt man distribuerar i hårtopparna för att stänga hårfibrerna och skyddar topparna eftersom att man inte behöver rengöra dem på samma sätt som hårbotten. Recension kommer inom kort…
Bästa Stylingprodukt Fudge Urban Iced Coconut Cocktail Hair Spray
Har fortfarande inte hittat någon hårspray som fungerat så bra som denna. Måste köpa den igen!
Kroppsvård
Bästa Deodorant Nivea Pearl & Beauty 48h
En av de två sorterna jag använt i år och denna är den deo som jag i princip alltid går tillbaka till mellan varven. Luktar och känns mild. Varken kliar eller svider. Fungerar riktigt bra för mig.
Bästa Återfuktare The Body Shop Special Edition Early-Harvest Raspberry Body Lotion
Alltså, jag är så sjukt dålig på att återfukta huden efter dusch osv. Men under både sommaren och hösten använde jag denna mer än någon annan i år. Och jag älskar doften!
Bästa BUS-produkt St. Tropez Self Tan Bronzing Mousse Dark
Eftersom jag bara testat en BUS-produkt i år, som jag dessutom gillade riktigt mycket, så är det även den som blir årets vinnare. Fungerar ypperligt och varken kladdar eller blir fläckig om man använder den på rätt sätt. Fungerar även jättebra att bygga på en redan existerande bränna!
Bästa Solskydd Garnier Ambre Solaire Dry Mist
Alla tre sprayerna gick åt i somras (SPF 10, 20 och 30). Hade med mig SPF30 när vi var ute på sjön och de andra som återfuktare och solskydd under dagarna. Kladdar inte, ingen vit hinna, går in i huden snabbt och lätt! Kommer definitivt att köpa igen.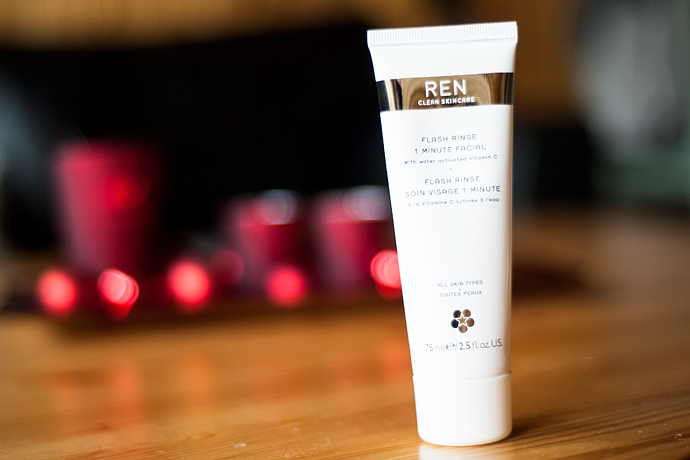 Ansiktsvård
Bästa Sminkborttagning Garnier Skin Nautrals Eye Make-Up Remover Express 2in1
En sminkborttagning som verkligen gör sitt jobb på skonsammaste sätt utan att varken svida eller klia. Inget överflödigt gnugg behövs och man känner sig varken flottig eller jättetorr efteråt. Lämnar en behaglig känsla. Önskar bara att den kom i en större förpackning, för jag vill ha mer!
Bästa Ansiksrengöring REN Skincare Flash Rinse 1 Minute Facial
En relativt nyfunnen kärlek, men det var kärlek vid första ögonkastet! Rengör, exfolierar och tillför vitamin C på samma gång. Och min hud känns som en babyrumpa efteråt. Alltså, det kan inte bli bättre än så här!
Bästa Ansiktsskrubb LUSH Dark Angels
Har du kombinerad till oljig hud? Har du testat LUSH Dark Angels? Inte? Gör det nu, genast! Jag har alltid haft problemhud och oavsett vad jag använt för hudvård, primers och foundations som påstår att de ska matta ner fejjat så har jag åkt på nit efter nit. Men efter jag började skrubba (och ibland använda som en kortvarig ansiktsmask) 1-2 gånger i veckan har jag känt en stor skillnad. Dark Angels innehåller svart kol och socker exfolierar huden medan rhassoul-lera djuprengör. It's tha bomb!
Bästa Ansiktsmask M Picaut Exfoliating Peel Mask
Jag kan utan tvekan säga att jag gillar exfolierande och dubbelverkande ansiktsmasker. Och det är precis vad denna är. Exfolierar huden och tillför massor av fukt. När man ser fram emot sin egentid hela veckan, då man får kleta på en ansiktsmask, då är det bra grejer!
Bästa Serum Esteé Lauder Advanced Night Repair
Jag tror att detta kan vara den bästa hudvårdsuppfinningen genom tiderna. Jag testar och testar och testar massor av serum, men ingen har ens kommit i närheten av hur mitt ansikte känns morgonen efter jag använt detta. Brukar säga till min sambo, "Alltså känn på mitt ansikte, det är ju som magi!". Tyvärr är den snart slut… och dyr som attan. Men värt? Hell yeah!
Bästa Dagkräm L'Oréal Paris Skin Perfection Unifying Day Moisturiser
Det jag gillar med just denna dagkräm är att den är kompakt och känns riktigt återfuktande. Jag har problem med torra partier på hösten/vintern, men denna kräm har lyckats hålla dessa borta.
Bästa Nattkräm REN V-Cense™ Revitalising Night Cream
Efter London-resan fick jag med mig massor av spännande produkter och eftersom den hudvårdsserie inte har någon dedikerad nattkräm har jag använt denna sedan dess och den har fungerat superbra! Doftar gott och huden känns lugn och återfuktad på morgonen.
Bästa Ögonvårdsprodukt L'Oréal Paris Skin Perfection Awakening Eye Cream
Skyldig till att vara sämst i världen på att använda ögonkräm? Ja! Men jag har blivit bättre och jag har, tro det eller ej, tyckt mig både se och känna skillnad efter att ha använt denna. Området under ögonen både ser ljusare ut och känns inte lika "slapp och hängig". Supernöjd!
Bästa Läppvårdsprodukt LUSH Santa's Lip Scrub
En läppskrubb som både doftar och smakar cola… jag har min i duschen och använder den varje gång. Gör läpparna mjuka och lena samtidigt som hela badrummet fylls med coladoft, mums!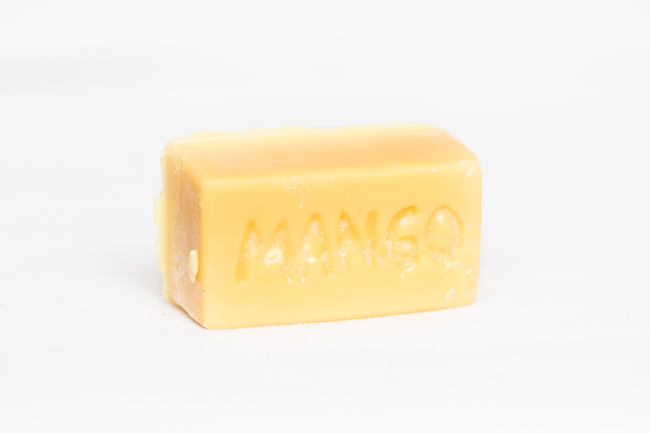 Dusch & Bad
Bästa Duschkräm The Body Shop Special Edition Early Harvest Raspberry Shower Gel
En stor favorit som jag använde till botten was nådd. Kände mig ren och fräsch samtidigt som den härliga hallondoften spred sig i hela badrummet. Den kändes lätt och härlig samtidigt som den inte torkade ut huden.
Bästa Kropsskrubb The Body Shop Wild Argan Oil Rough Scrub
En av de bättre skrubbarna under året, som jag tyvärr tappade i duschen och hälften försvann på två röda (typiskt). Jag gillar denna typ av skrubb – hårda och många korn ska det vara! Skrubbkornen smälter inte bort utan man kan skrubba i oändlighet utan att behöva använda upp halva burken vid ett tillfälle, om man nu inte tappar ut innehållet som jag gjorde. Huden blir mjuk och härlig efteråt!
Bästa Badprodukt LUSH You've Been Mangoed
Jag har älskat mitt badkar under året och har därför samlat på mig och testat mycket badprodukter och LUSH är ju överlägsna när det kommer till sköna badbomber/oljor och bubbelbitar. Min favorit blev badoljan You've Been Mangoed som fixade en riktigt mjuk och återfuktad hud samtidigt som hela badrummet luktade som en tropisk dryck. Älska!
Vad är dina hud- och hårvårdsfavoriter för 2014? Har du några tips till mig inför 2015?