Här kommer äntligen en pictorial på min fredagsfin-look jag gjorde för några veckor sen. Gör du denna look och lägger upp på sociala medier, hashtagga gärna bilden med #molkanmakeup 🙂
I denna tutorial har jag använt mig av Joy to the Girls-paletten från Too Faced.
1. Börja med att lägga skuggan Prancer på hela ögonlocket.
2. Applicera sedan Yule Log i globlinjen och lägg skuggan som ett V i yttre ögonvrån.
3. Lägg sedan skuggan Cole i yttre ögonvrån och blanda ut alla skarpa linjer med hjälp av skuggan Cookie Dough.
4. Applicera även Yule Log och Prancer under ögat och blanda ut.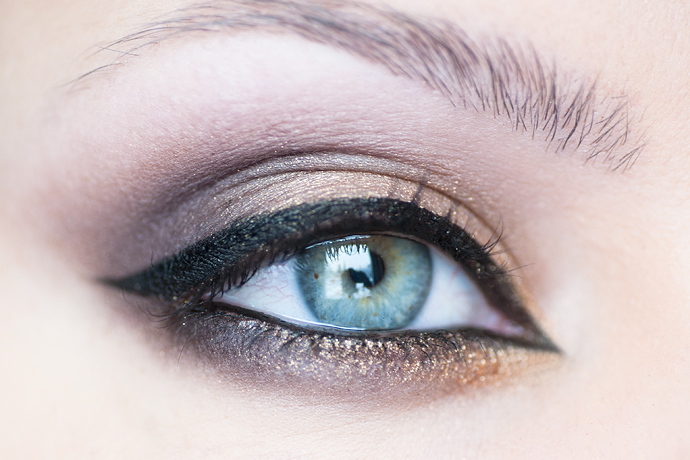 5. Måla eyeliner med vinge, samt i inre ögonvrån genom att måla utanför ögats form för att göra ögonen härligt förföriska. Applicera sedan mascara (jag har även använt mig av ett par lösögonfransar).
Resultat