När jag var i London passade jag på att köpa på mig Nic's Picks från Real Techniques som är ett Limited Edition-kit med fem stycken borstar varav tre av dem är exklusiva för setet. Jag köpte mitt kit på Superdrug och där kostade det £20 (ca. 234 SEK).
A collection of Nic's favorite brushes. Complete any look with this limited edition set, featuring 3 exclusive brushes specially designed to create the perfect finish.

Real Techniques
Nic's Picks består av
Duo-fiber Face Brush: För en lätt applicering + utblandning av ansiktspuder eller pigment
Cheek Brush (set exclusive): Applicerar produkter jämt över käkbenen för en mer dramatisk finish
Angled Shadow Brush (set exclusive): Perfekt skuren för applicering av ögonskuggor i globlinjen
Base Shadow Brush: Applicerar en jämn, felfri grund av färg
Eyeliner Brush (set exclusive): F

ast,

vinklat borsthuvud

för optimal

kontroll

längs

fransraden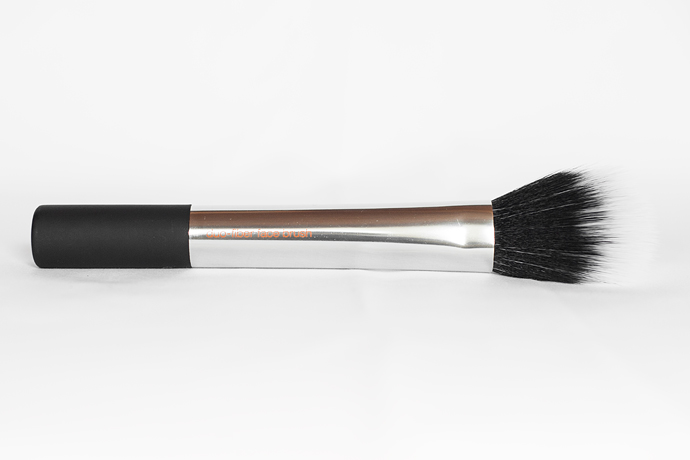 Duo-fiber Face Brush
En borste med större densitet i borststråna lägst in och tunnare längst ut för en lätt applicering. Denna typen av borste är perfekt för puder eller rouge.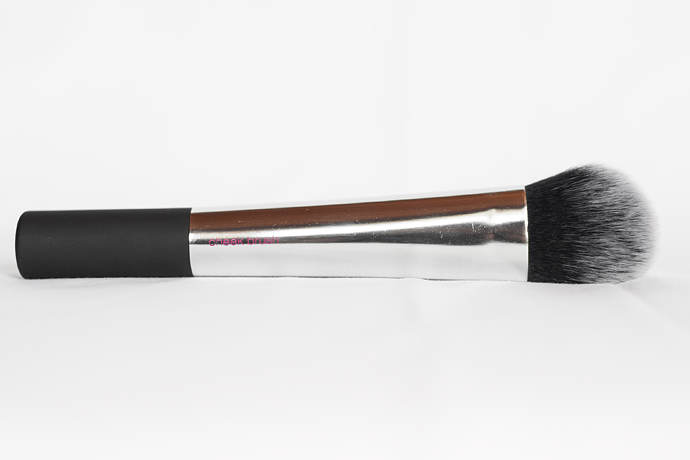 Cheek Brush
En tät lite oval borste i perfekt storlek till mina kinder. Passar både bra till rouge, highlighting och contouring.
Angled Shadow Brush
En fluffig vinklad ögonskuggsborste. Passar både att applicera och blanda ut ögonskuggor i globlinjen.
Base Shadow Brush
En fluffig oval ögonskuggsborste som både kan användas till att applicera skugga på ögonlocket och blanda ut. Jag äger även originalet av borsten och det är en av mina absoluta favoriter!
Eyeliner Brush
En smal vinklat skuren borste som passar perfekt till att forma ögonbrynen eller applicera eyeliner. Till skillnad från Brow Brush som finns i Starter Set så är denna borste mycket tunnare, vilket jag föredrar när jag använder t ex. Anastasia Dip Brow Pomade på brynsvansen för att få en smal och knivskarp linje.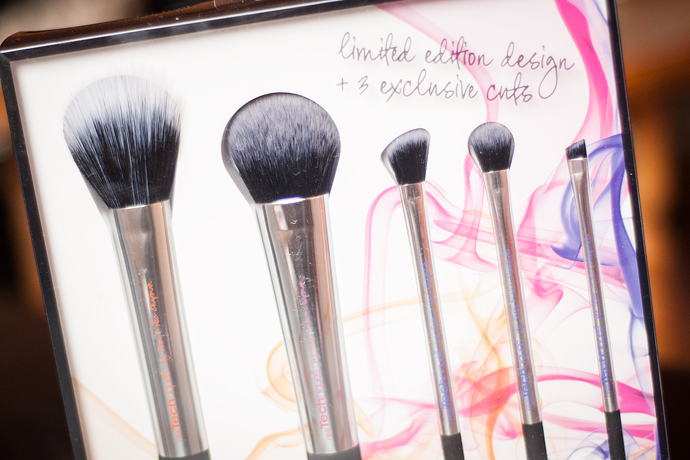 Kitet finns att köpa på iHerb för $30 (ca. 225 SEK) och på feelunique.com för 359 SEK.