Extrem volym åt dina fransar! Den nya Colossal Go Extreme-mascaran har en specialutvecklad "Double Pump"-borste som laddar fransarna med extrem volym. Innehåller 20 gånger mer kollagen jämfört med klassiska Colossal-mascaran.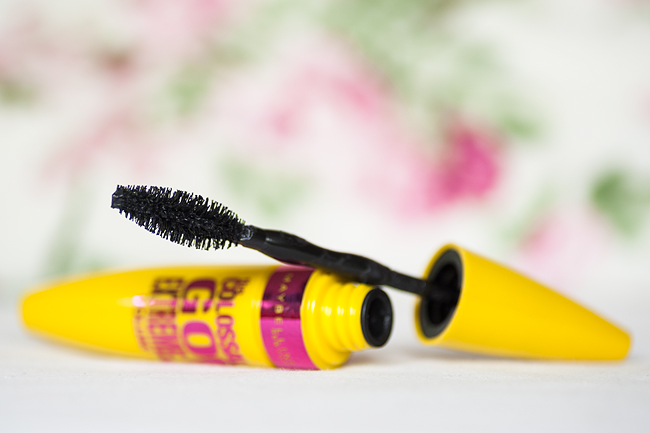 Utan mascara
Med Maybelline The Colossal Go Extreme Volum Mascara
Jag tycker: Som en explosion av både längd och volym. Om det är den "fantastiska" dubbel-pump-funktionen, det kan jag inte svara på… Konsistensen är lagom, inte för blöt eller för torr. Borsten är lite för stor och bullig för min smak då jag har rätt böjda fransar och för att komma åt in till fransroten måste jag trycka och zickzacka, vilket kan leda till att lite mascara hamnar på ögonlocket. Första lagret ger bra med längd och lite volym – men jag gillar att köra på ett andra lager och jag tycker att den klarar det så där. Som bilden visar ser man några enstaka klumpar, men det är tillräckligt många för att irritera mig. I övrigt tycker jag att resultatet blir fint  (om man inte står 2 cm från mitt ansikte.. men det kanske man inte gör så ofta).
Mascaran håller böjen hela dagen utan att tynga ner och har en bra svärta. Tyvärr fäller den lite under ögonen under dagen. Så ja, gillar resultatet – men jag känner väl att den inte riktigt håller måttet.
Maybelline The Colossal Go Extreme Volum Mascara finns att köpa på t ex. Kicks för 99 SEK.
3/5—

.