The Body Shop lanserar en rad härliga produkter den 25:e april. Vitamin E-serien har bland annat fått tillskott av en härlig ansiktssorbet medan Body Sorbet är en helt ny svalkande kroppsserie i The Body Shop's populäraste dofter. The Body Shops egna tips är att förvara sorbeterna i kylskåpet för extra svalka.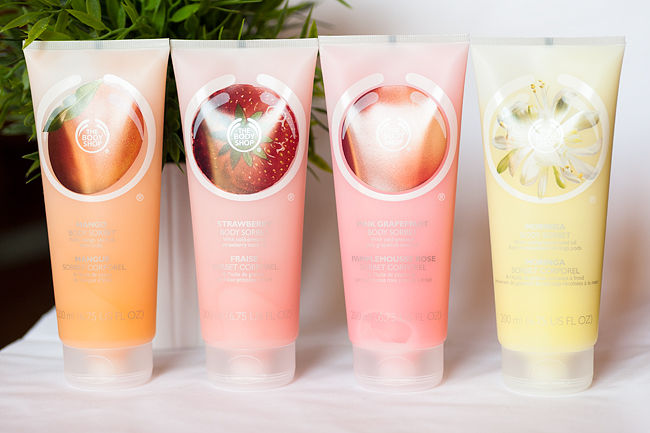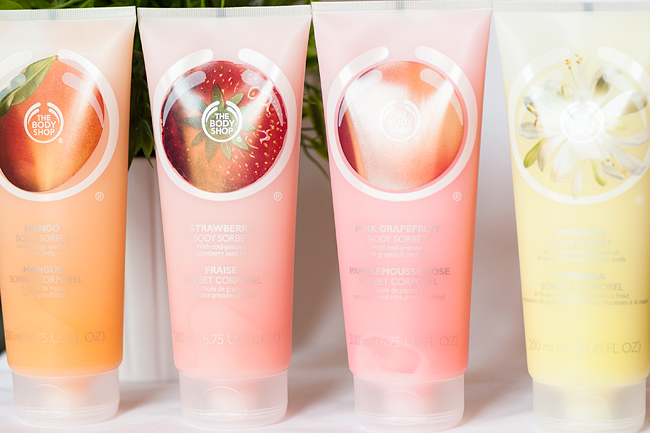 Body Sorbet
The Body Shop hjälper till att svalka hela kroppen i sommarvärmen. Nya Body Sorbets ger dig en svalkande uppfräschning, och håller huden fuktighetsbevarad utan att bli kladdig!
Med fyra fruktiga dofter – Strawberry, Mango, Pink Grapefruit och Satsuma och en härligt blomstrande – Moringa – är Body Sorbets den ultimata sommarupplevelsen. Body Sorbets innehåller 100% ekologisk Community Fair Trade-producerad aloe vera från Guatemala, som vårdar, svalkar och lenar hud som behöver fräschas upp i sommarvärmen.
Body Sorbet kostar 165 SEK/200 ml och finns på thebodyshop.se och i butik fr o m. 25:e april.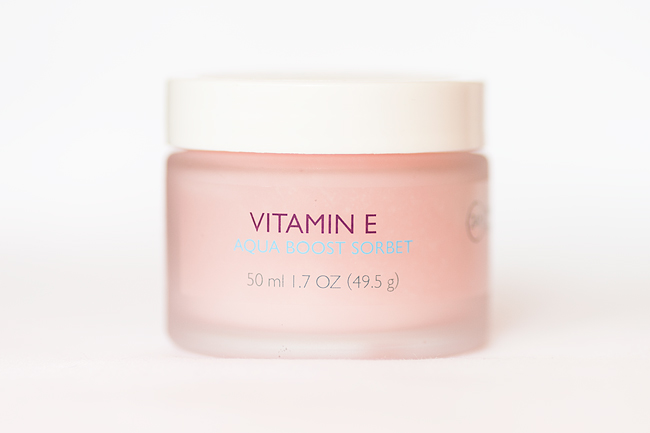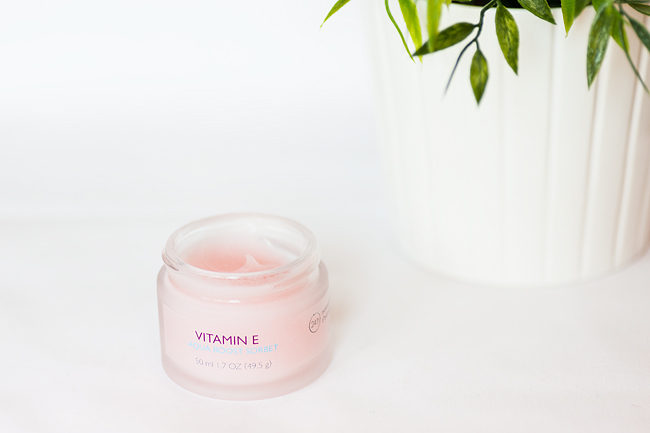 Vitamin E Aqua Boost Sorbet
Som ett sammetsmjukt moln av ljuvlig svalka och skön fuktighetsbevaring är det hudens bästa vän i värmen. Vitamin E Aqua Boost Sorbet innehåller Aqua Sphere-teknik – mikroskopiska sfärer med fukt som fungerar som minimala reservoarer som kan hålla hundratals gånger sin egen vikt i fukt. Varje burk innehåller fler än 2 miljoner Aqua Spheres. Tillsammans ger de 24 h fuktighetsbevaring på din hy.
Vitamin E Aqua Boost Sorbet kostar 215 SEK/50 ml och finns på thebodyshop.se och i butik fr o m. 25:e april.
.
Jag är superpepp på att testa dessa i sommar! Har redan testat Body Sorbet lite och hittills älskar jag både jordgubb och mango (favoritdofter från TBS!), känns härliga på huden och doftar supergott! Självklart kommer det recensioner på dessa så småningom också 🙂
Är dessa produkter något du vill testa?